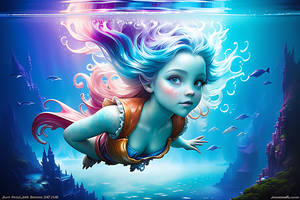 PLEASE HELP ME GROW!
Support my work by contributing to my tip jar every month.
---

Zelda Hero Returns Episode 32
Description
This episode was a big step for me back then, in the past the towns I made were not well detailed and there were no people, in this episode I tried to make random people and I copied and pasted the same house and changed up the colors...yeah I was lazy but consistent.

I again like episodes where Link and Zelda spend time together, something like shopping seems very irrelevant but I dunno I like any development between the two whether it's big or small.

The Slasher's Gang was an idea I had that I guess was like...evil ninja turtles? I dunno.
Image size
550x400px 5.53 MB