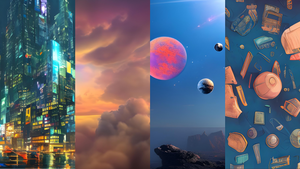 Scapes, Vistas and Wallpapers
Gain access to subscription works within Cityscapes, Landscapes, Outer Spacescapes & The Wallpapers Club one month back from the time you subscribe.
---
Suggested Premium Downloads

Zelda Hero Returns Episode 31
Description
After all the excitement and drama in the last few episodes, this is the day off episode where Link and Zelda take a small break from they're adventuring and reflect on their past.

I like this episode...being honest, I like it because it has Link and Zelda spending time together, something you don't really see in Zelda games at all, and it also has the bonus of being Koromaru's first appearance.
Image size
550x400px 4.29 MB