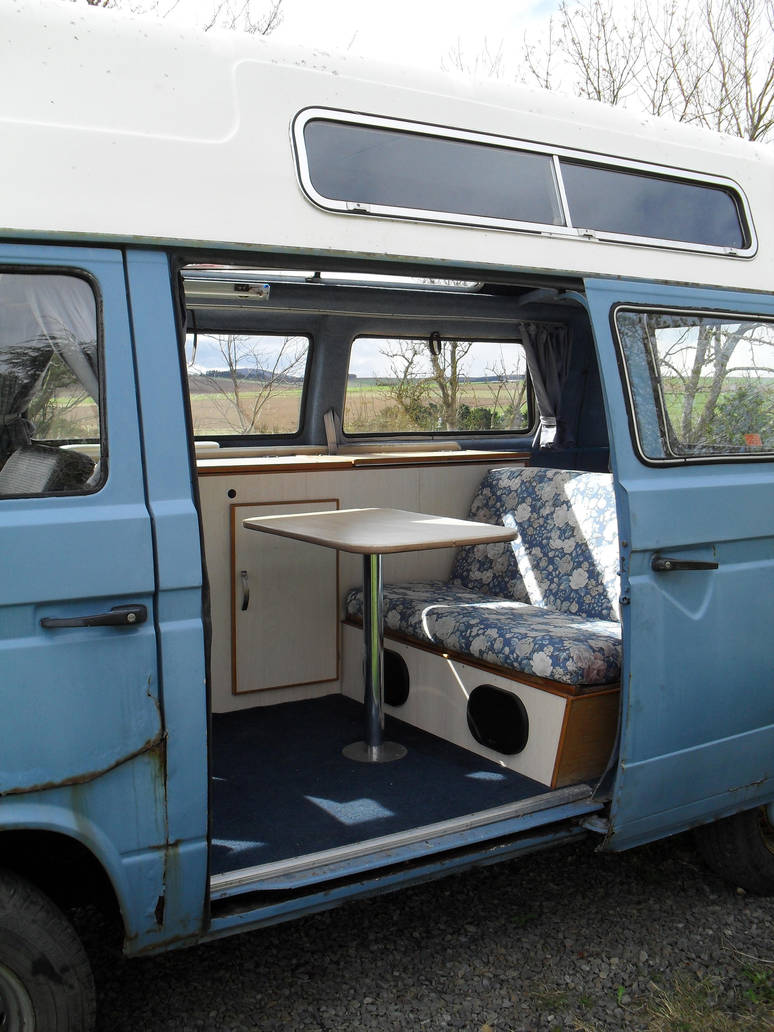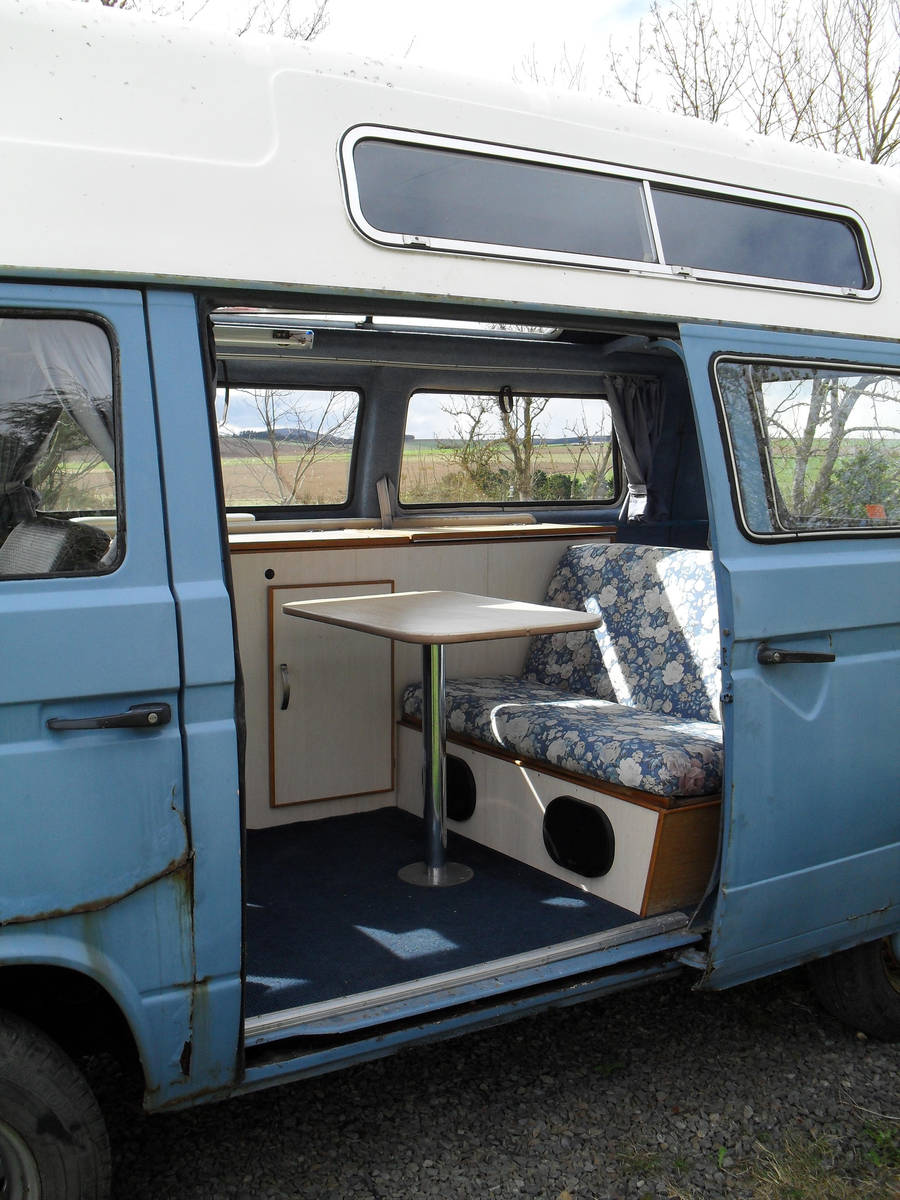 Watch
A continuation from my previous submission, and about the best photo I seem to have of the inside of the back of my very scruffy camper where it's not in a largely dismantled state! Well...save for the cover missing off the one light because I was fitting a new switch at the time).

This was a very early picture, think it was taken the second or third day I had the van, when I'd blasted the worst of the moss and gunk off it, reattached the side door (briefly) and cleaned the interior. This was before I'd even got the paintbrush or rustkill out.

It's been camped in once, albeit in the driveway! Got pressed into service as an extra room for me one night when I had relatives staying and we didn't have enough beds to go around. Did the job just fine...even the old foam mattress seems to have retained its springiness well enough. Need to make some blinds for the roof windows though as they let the sun in as soon as it rises!

I'm definitely looking forward to using it more properly in the future...once I get it roadworthy anyway!

Looking forward to seeing this completed!
Reply

Completed is probably too strong a word - I don't think this thing will ever be completed as such, but will continue to evolve over time! All the more reason for me to ensure I keep a better photographic record than I have so far.
Reply

Even being at the beginning of its restoration at this point, it still looks awfully nice and cozy in there.

Really excited to watch the project develop!
Reply

It is quite comfortable, the only real downside is the lack of double-glazing which was fitted to some of the more professional conversions, meaning that it does tend to cool down quite rapidly in the evenings. May need to look at installing a cabin heater at some point in the future. Not really planning too many other changes to the interior though, save for possibly some improvements to the lighting as it can be a bit dim at times.
Reply

Mmm, yeah seems like if that's the case one would have to think of it a bit less like a cabin on wheels and more like a tent, when considering how much to bundle up for the night. Even so! And yeah, a cabin heater might be an option. If not, just a few extra blankets could go a long way, depending on what time of year you're using it.
Reply