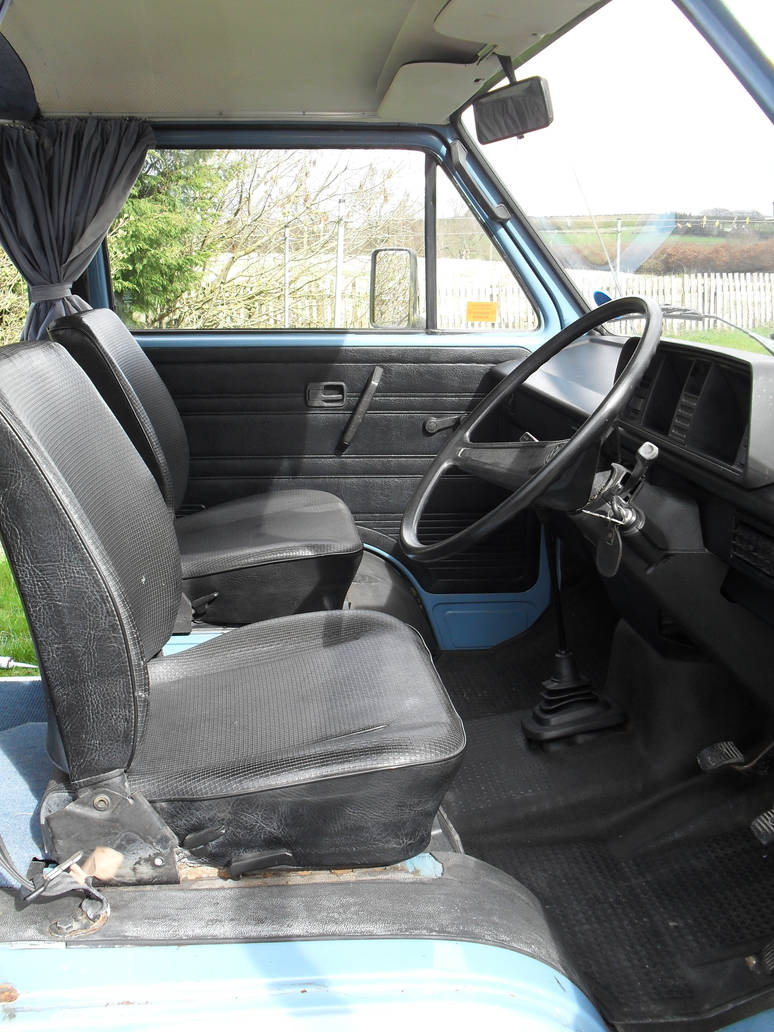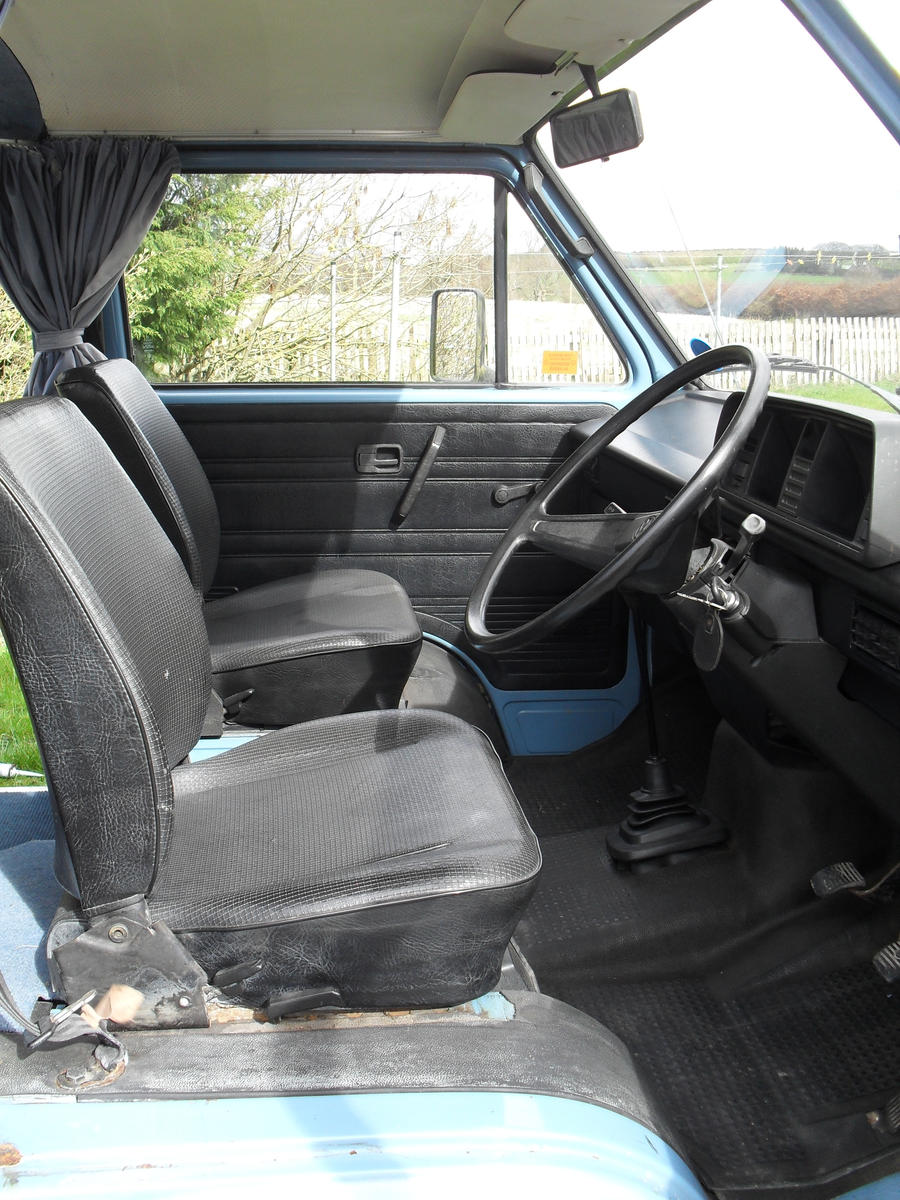 Watch
I said a while back (a loooong while back) that I'd upload a few more photos of my current project, a 1980 VW T25 Transporter camper van. An example which is in much TLC having been sitting idle under a tree for the last eight years.

This is a shot looking into the cab just after it had the first clean in about that many years! Contrasts quite sharply with the plush, car more car-like cabs in vans these days. Surprisingly comfortable though and everything you need is there.

Progress with the restoration has been annoyingly slow, and isn't likely to progress beyond a little preventative rust proofing until the spring now thanks to the worse weather moving in. I'll have to see whether I can get hold of a cover of some description to keep the worst of the winter off is possible.

Currently it's missing most of the inner (and outer) driver's side sill, has a couple of holes in the passenger side one and needs a replacement near side suspension arm. Aside from that it's just basic "waking it up" stuff like changing brake lines, overhauling calipers and things like that. It's actually running well at least, which is a good start.

At this point though, just really wanting to drive it!

Still coming along... sure, those seats aren't the most plush ever, but who can resist a steering wheel position like that?

Reply

Plush? No. Surprisingly comfortable though!

Driving position is fantastic though, closer to that in a bus than a modern car.
Reply

Really hope things proceed well with it! I'm looking forward to being able to meet the van in person.

Reply