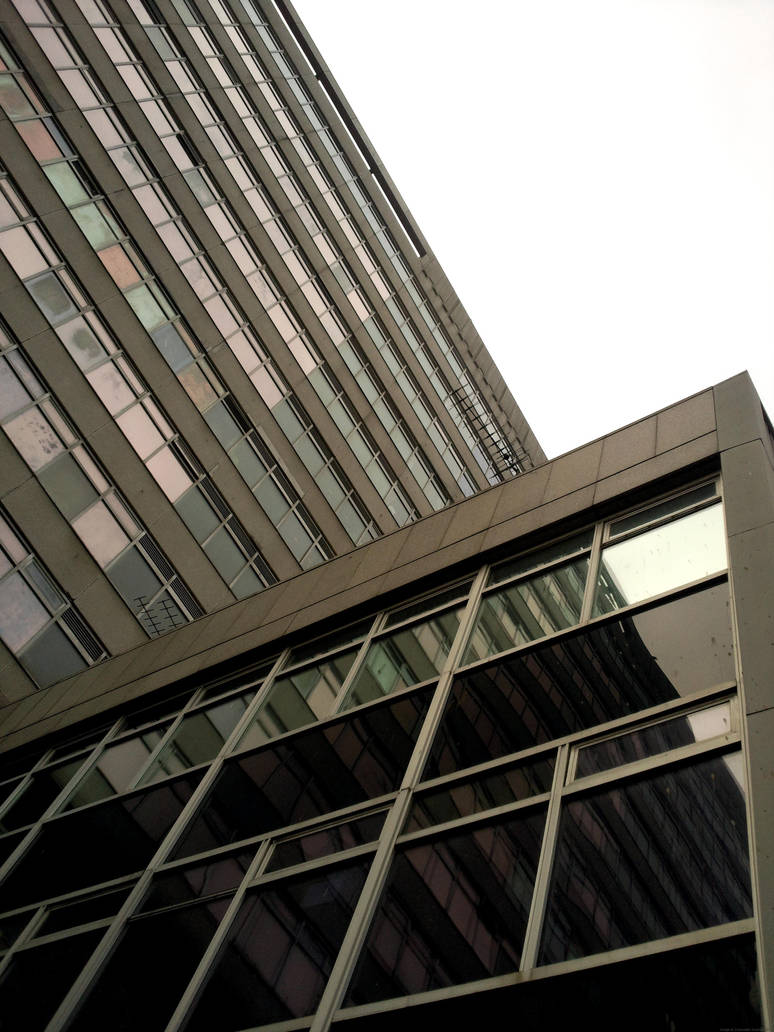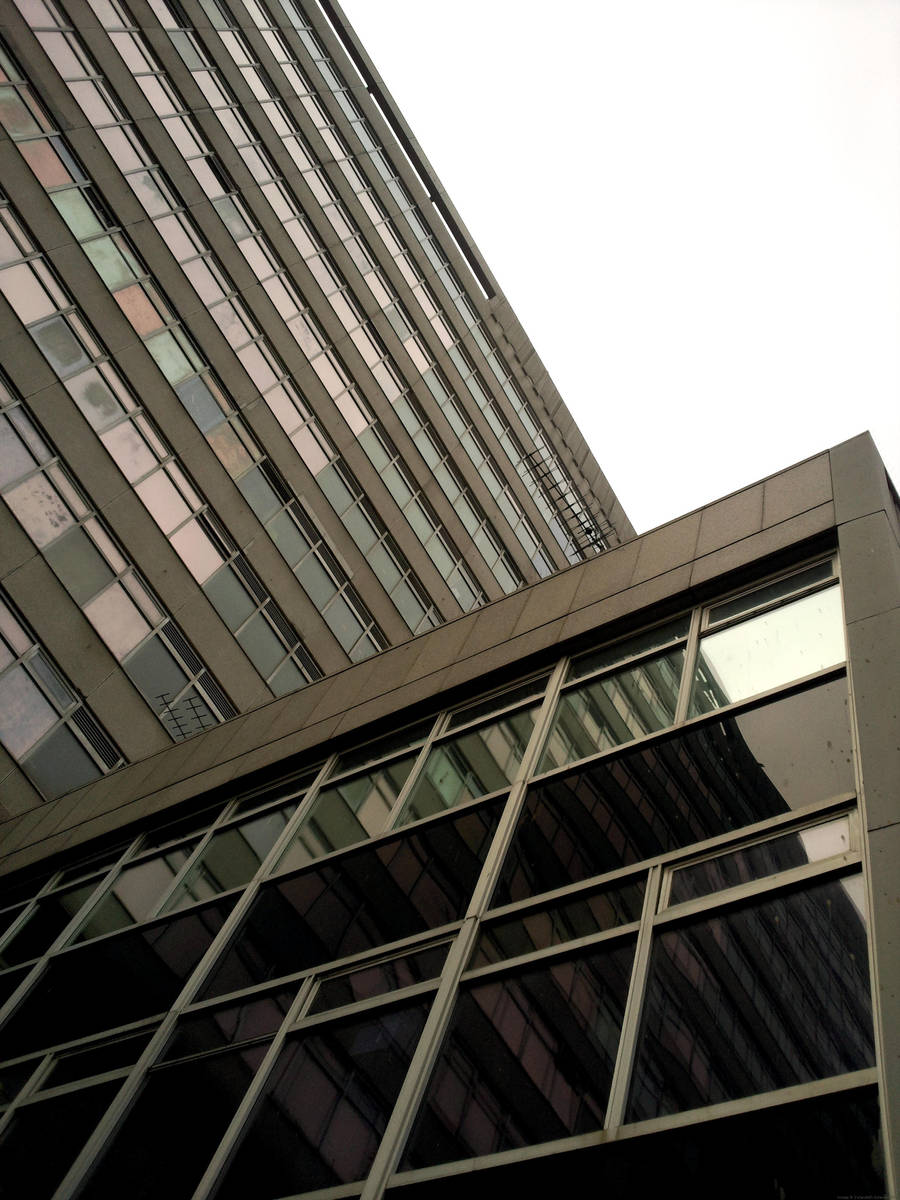 Watch
Here we are, now settling into the second decade of the 21st century, and there's a change happening in most of our cityscapes. Many of you may not even have noticed it...but it's there. Something is disappearing, slipping away into the history books, albeit very little noted save for caught in the edges of a few peoples photographs of other things in many cases. The humble, functional sky scraper, the architectural workhorse of the 1960s and 70s is slowly fading into the history books.

Here's another one which is soon to be nought but a memory. St. Nicholas House, the HQ of Aberdeen City Council, completed in 1968. Currently they're in the process of moving into their new headquarters, the recently renovated Marischal College.

While Marischal is a nice building, make no mistake. I can't help but feel a bit sorry for St. Nicholas House (Or St. Nix as it's generally referred to by those who work there). Yes, it's fallen into a bit of a "tatty" state over the last few years, but I can't help but feel that properly renovated it could have been made into a feature rather than a blemish. They've managed it in other cities...why not here. I still reckon that the frame properly cleaned up and repaired, fitted out with mirror glass, especially with the north/south orientation could look really stunning reflecting the Aberdeen skyline on a bright sunny day. It does a pretty impressive job sometimes at sunrise and sunset even as it is!

Still, the decision has been made, so no point in dwelling on what may have been. I admit to having a bit of a soft spot for buildings like this, inside and out, so will be grabbing a few more photos before the end of the road for St. Nix, and will share the more interesting ones here.

Just a bit awkward to get a good sunrise or sunset given the times they're at in the summer in Aberdeen!

I didn't spot that TV aerial in the foreground until I downloaded the image from the camera...it's rather a blemish on the image, so I may go back and remove it at a later date. Will update the Deviation if I do.

Really great photo.

I think the angles and framing turned out really nicely here. The coloration of the sky reflecting on some of the windows is really interesting too.
It's hard, it seems like architecture of this sort of era gets written off by a lot of people. It isn't new enough to be all space-age looking or really sleek by today's standards, but it isn't old enough to feel all 'classic' and historical to people yet either. It feels like plenty of buildings from this era just get labeled as boring office buildings that are just filing cabinets for giant cubicle mazes that all look the same. For some of them this is fair, but having seen St. Nix in person with you a few times now it does have a charm and dignity to it. Your point about how functional and relevant such buildings have been for a long span of several decades gives them historical significance too, and it would be a shame to lose them all just because they're not new or old enough to be fashionable at the moment.
Reply

Dignity is a good term I think. It's not a "pretty" building, and I don't think it ever could be in such a word. It's sat there though for the last 43 years quietly doing its job though, and now is being cast aside for something new and shiny (well...actually several hundred years older...but with a brand new interior).

I doubt many people will spare any thought for St. Nix, other than most people who will be glad to see the "eyesore" gone from the City Centre. I can't help but feel a bit sorry for it.

It's very similar in a way to the cars, buses, coaches and trains which are some of the most rare and desirable ones today...they're actually those which were the "bread and butter" in their time, which nobody actually gave any thought to until they were gone. You'd think that we might start to learn that lesson at some point...
Reply

One would hope! But sadly I imagine it's a trend that will continue through time. People like to remember the extremes, the things that really made waves. The old cathedrals and castles that endure with really extravagant or imposing architecture, the classic cars that really pushed the envelope for styling or revolutionized performance driving or motorsport in some way. Those are the things that get attention and make people want to preserve or restore them. They're certainly worth it, but the everyday workhorses really play an important role too. They aren't as flashy, don't rally taxpayer and donor support, don't show up on posters on teenagers' bedroom walls, but those everyday cars and buildings and things are, in a lot of cases, what really carried a country or civilization on its back for decades.
Reply