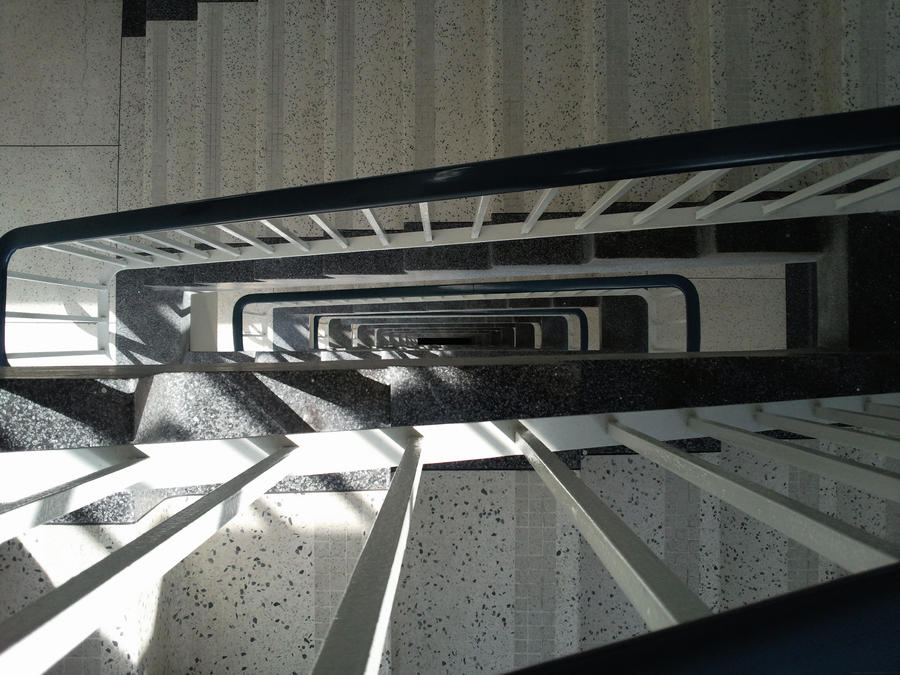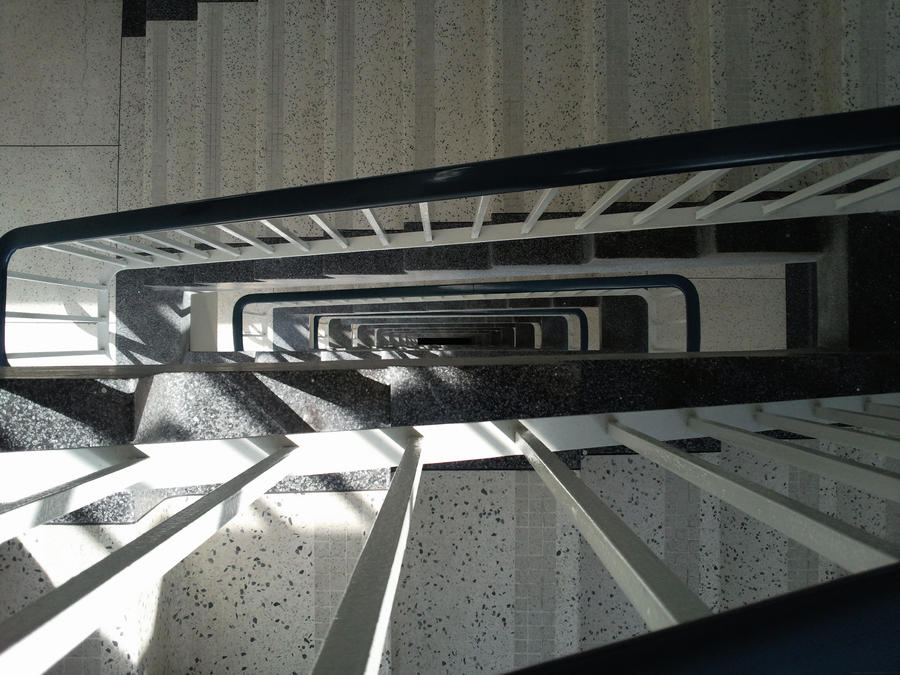 Watch
This was originally going to be titled "Never Ending Spiral" but I realised that it actually doesn't appear to end *that* far down. The stairs actually go down about five floors further than you can see, but there's only dim artificial light there, and the bright sunlight through the windows totally drowned it out!

Tall buildings can make for some interesting pictures.

Sadly this one, St. Nicholas House in Aberdeen won't be with us much longer, so I'm making a point of running around with my camera in my off-hours and getting any shots I want while I have the chance. New building only has five floors so the effect wouldn't be anywhere near as dramatic!

...There is also a part of me which *really* wants to take one of those little 1" or so rubber bouncy balls and drop it down the middle of that stairwell and see how long it takes it to stop. I'll never DO it, as it would probably either break something or hit someone, then I'd get fired. Doesn't stop me wanting to do it though!