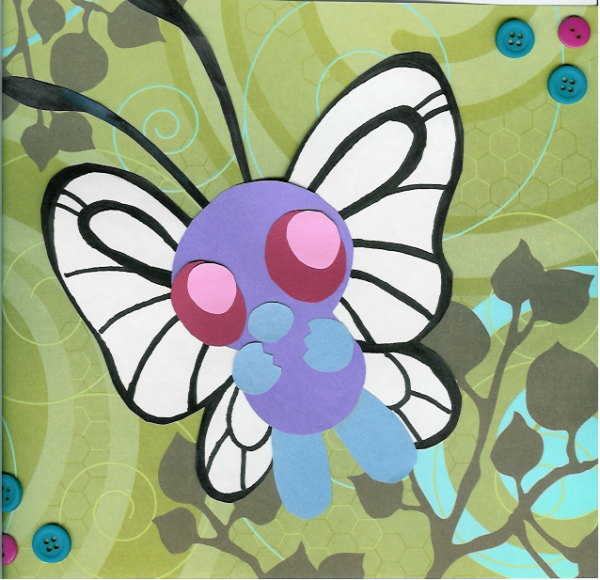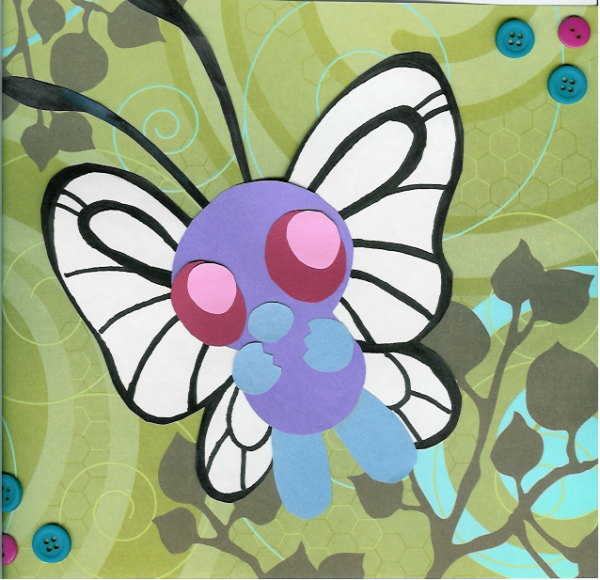 Watch
I didn't do much with this picture. Just put together a construction paper Butterfree and matched it with a piece of cardstock. I thought the colors and theme of the paper went really well with it.

Of course, I couldn't resist buttons. Unfortunately, the paper was a wee bit too big, so part of the buttons are cut off. Oh well.

Butterfree and Pokemon belong to GameFreak and Nintendo, etc.