UPDATE (5 November 2017): Contest has officially ended! Thank you very much for participating! I'll announce the winners sometime next week! In the meantime, you can view all the entries here: www.zeiva.net/dragon/first_ima…

ABOUT
The objective of the contest is to draw any characters from
Dragon Essence
. If you are unfamiliar with
Dragon Essence
, you can either check my website:
www.zeiva.net/dragon/first_ind…
or play the game demo: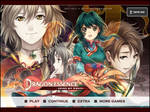 Rules & Information
Keep it PG. No nudity. Let's keep things friendly for everyone.

Can be made in any media. (Digital or traditional)
You can submit up to 5 entries.
There is no limit to how many characters you can draw.
There is no limit to the size of the picture.
You don't have to ask my permission to join, just send me the entry and you are in!╰(*´︶`*)╯♡
Send it via note or email me at zeiva@hotmail.com.
You may post your entry anywhere you like.
By entering, you are giving me permission to post your artwork at my site/tumblr/twitter/facebook.
Deadline: 31 October 2017
Additional Rules
In general, you can be as creative as you like with these characters. You can redesign costumes if you like, or put them in unique situations. Feel free to ask me questions or drop me notes if you are uncertain about these rules.
ReferencesChi AnMing JieTian XiPrize


The winners are divided into 2 categories: Best Illustration and Best Creativity. We will choose 5 winners from each category, so there will be a total of 10 winners! The winners can pick any prize from the following list:
Prizes are first come first serve! Those who submitted earlier has the advantage of choosing the prize first! If you win, you will receive a note/email from me. You have up to 3 days to pick a prize before I relay it to the next contestant. The prize will be voided if you didn't choose a prize within a month.


Special
I will also do a raffle for everyone who joined! For every 10 entries, one will be randomly selected to get a free copy of
Dragon Essence
!
Thank you for reading! I hope everyone will have fun at this!
(
๑
˃̵ᴗ˂̵)
و

----------
-
Support Us:
Homepage
|
Patreon
|
Steam
-
Game Updates:
Facebook
|
Twitter
|
Tumblr
-
Illustrations:
Instagram
|
Youtube