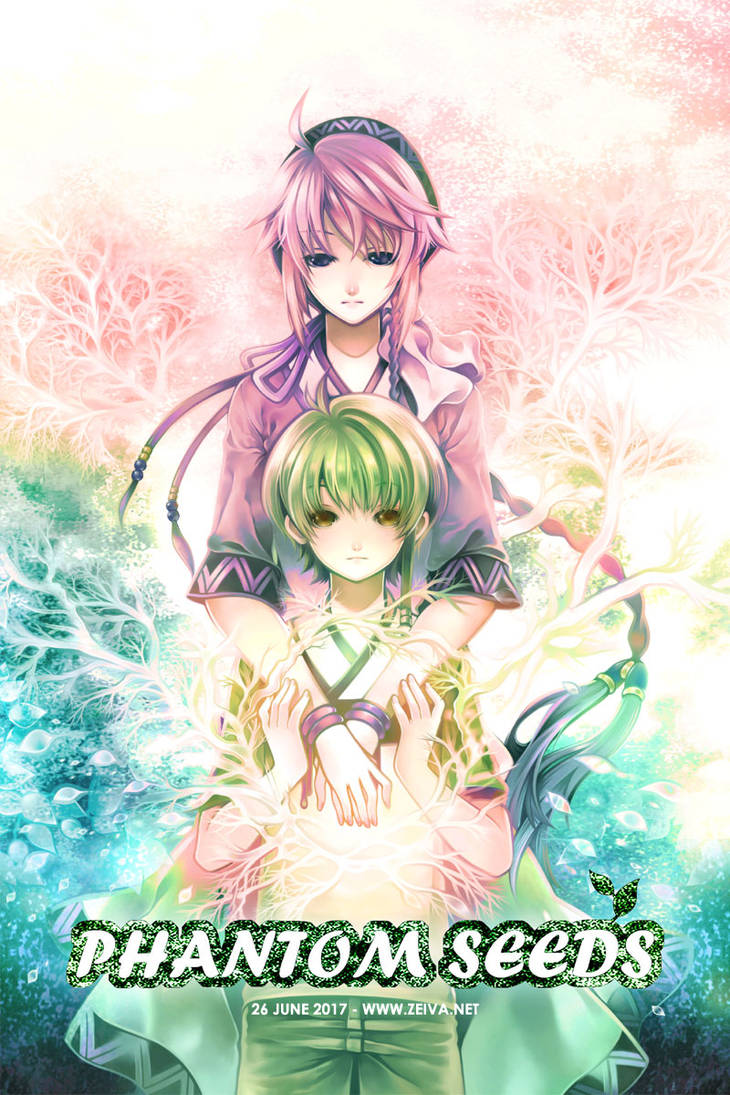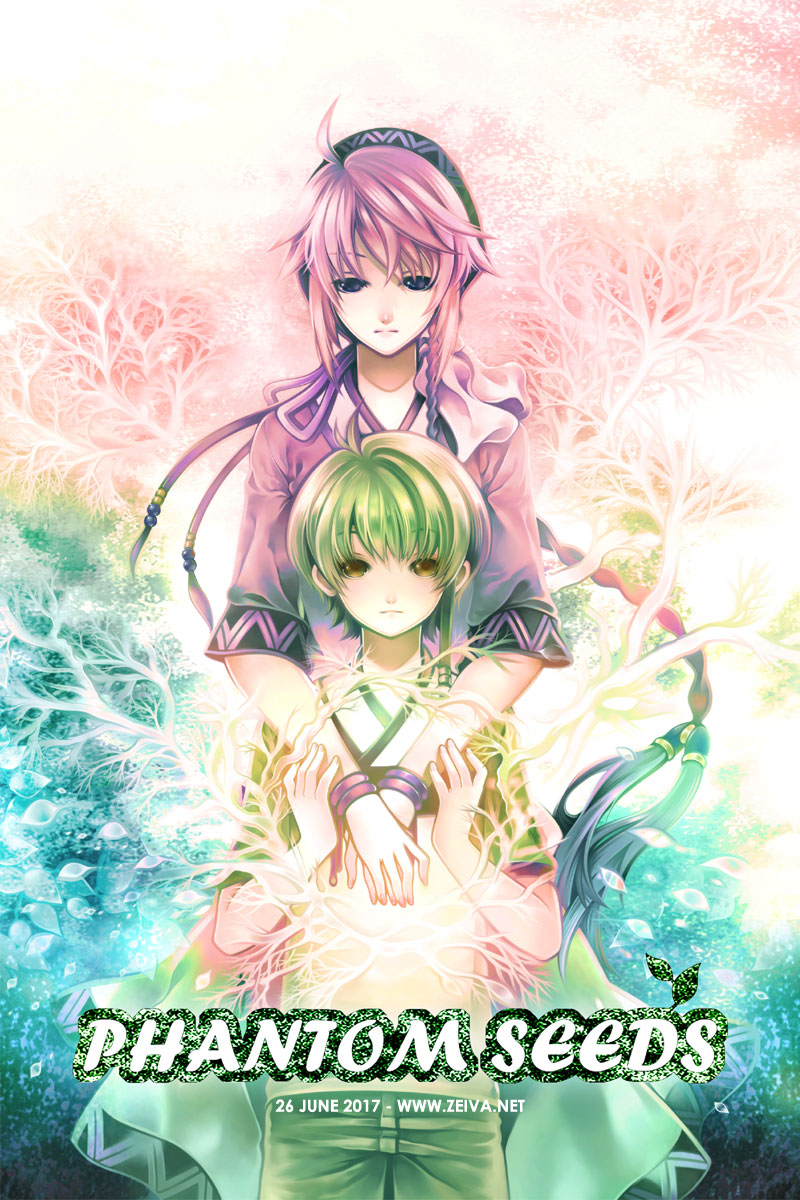 Watch
Phantom Seeds is now available in five different languages!
English: www.zeiva.net/game/phantom.htm…
French: www.zeiva.net/game/phantom_fre…
German: www.zeiva.net/game/phantom_ger…
Russian: www.zeiva.net/game/phantom_rus…
Spanish: www.zeiva.net/game/phantom_spa…
Many thanks to Erysfoly, Seawitch, Marcel Weyers, Ciella, Blackcat-Kuroneko, Nykur, and many others who helped to translate and proofread this! It took me embarrassingly long to get this out, but I finally did it.

Phantom Seeds is my first pure Visual Novel. Before this, I always added some gameplay, and focused more on fun than serious. In a way, Phantom Seeds is my first venture on serious stories, and a stepping stone to games such as X-note and Dragon Essence. If you haven't played it yet, give it a try. It's 100% free, and will only take 10 minutes of your time.
Anyway, I wasn't planning to draw anything for this release, but after replaying the game again, I felt nostalgic, and decided to draw these characters again. It's embarrassing how long it took me to finish it. I went overboard with the details. >~<;;; If anyone is interested, the high resolution, step by step, and PSD file of this picture will be available for this month Patreon's reward!

Support us on Patreon! www.patreon.com/zeiva

Facebook: www.facebook.com/zeivainc
Tumblr: www.zeiva.tumblr.com
Twitter: www.twitter.com/zeivainc
Youtube: www.youtube.com/user/zeiva

Tool:

- A4 Printing Paper
- Pilot G-tech Pen
- Photoshop 7 + SAI (Tablet + Mouse)

Time Taken: 1 hour sketch, 2 hours ink, 24 hours CG