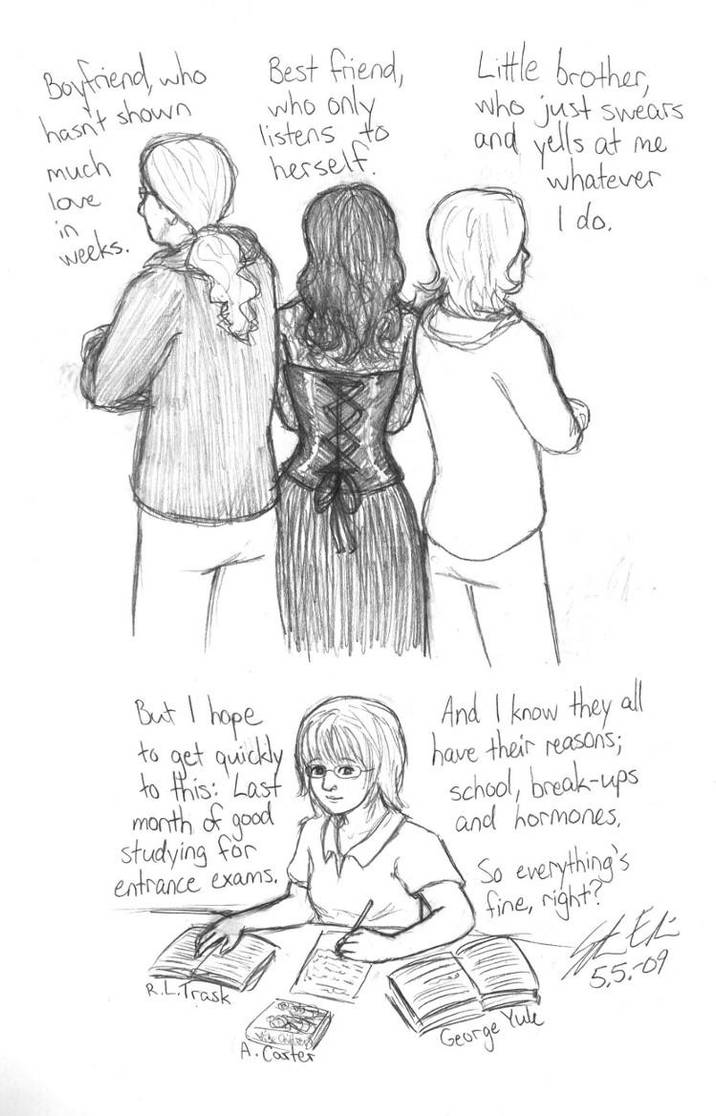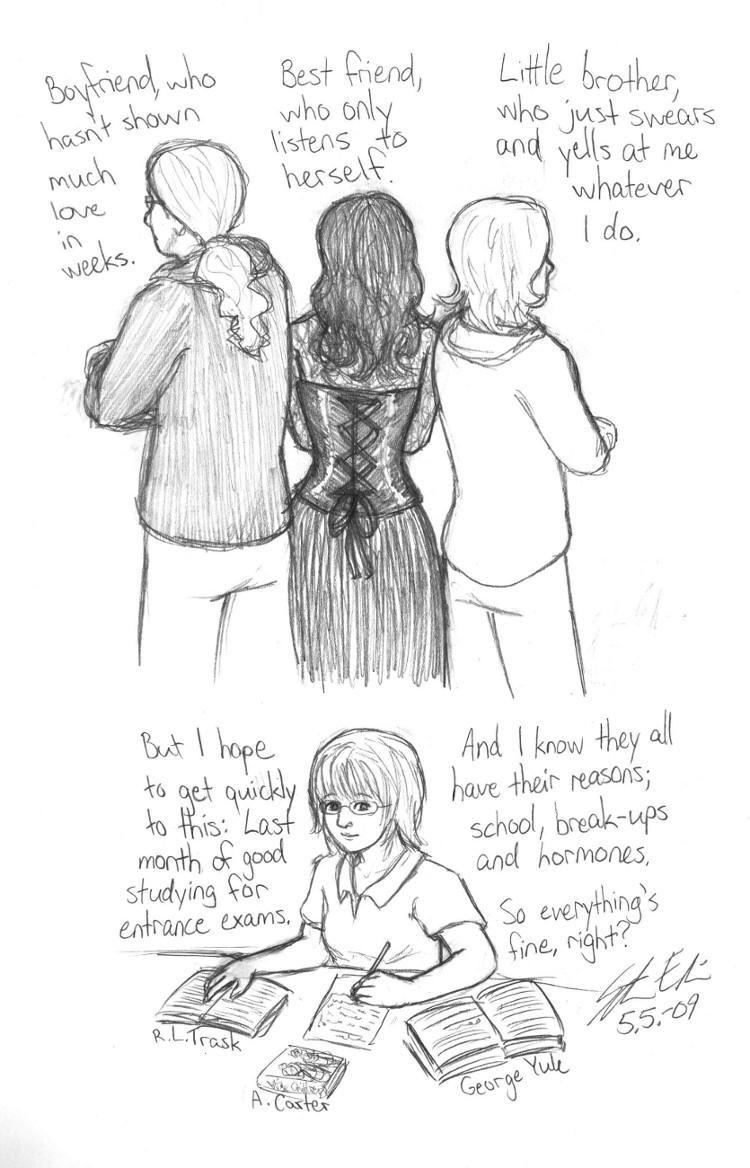 Watch
Just steaming out some stress from recent days...
Entrance exams for universities approaching, I should concentrate on reading, but I've just been struggling with work and relationships.
I'm still okay, I do have some friends who really care about not hurting me.

You may know these three if you know me, but I don't think they check my DA anymore, so I'll just upload this.
But if you do see this and get upset, please don't, I just found another way to express myself than whining in your faces.

Voi että. Mutta tuo korsetti on kyllä hieno.
Reply

Noo, kaksi noista on jo korjautunut ihan kiitettävästi, joten mietin scrapatako kuva vai arvostaako yön burst of emotionia ja jättää näytille.
Haha suttukorsetti : D Saara varmaan haukkus lyttyyn, mutta joo, miekin tykkään kun keksin millä sai siitä helposti korsetin näköisen.
...Se korsetti on muuten koko kuvan keskipiste, teknisesti katsoen... Gah.
Reply

Hmm tuttu tunne. Ei minullakaan mitään kivoja läheisiä ihmisiä ole. Se yksi joka oli läheisin, hankki poikaystävän, ja unohti minut kokonaan ja toiseksi läheisin teki saman, mutta jätti poikaystävän ja teki itsemurhan. Että hip hei.

Mutta tsemppiä! Niin opiskelujen kuin ihmissuhteidenkin suhteen.
Reply

Ne vähänkään mukavammat ihmiset ovat sitten vaikeammin saavutettavissa - mutta ainakin jotain toivoa hyvistä ihmissuhteista on.
Onneksi tällainen ei kestä kauaa.

I feel so sorry for you ;___; Mutta onneksi läheiset eivät lopu kesken.
Reply

Hyvä että on toivoa! Sitä pitää olla aina. Aina on moukan toivo, näin Gandalfia lainatakseni.

Juuhh, elämä on tällaista. Joo, eiväthän ne lopu. Ja olen saanut viime aikoina uusiakin kavereita, joten en halua vaipua synkkyyteen.
Reply