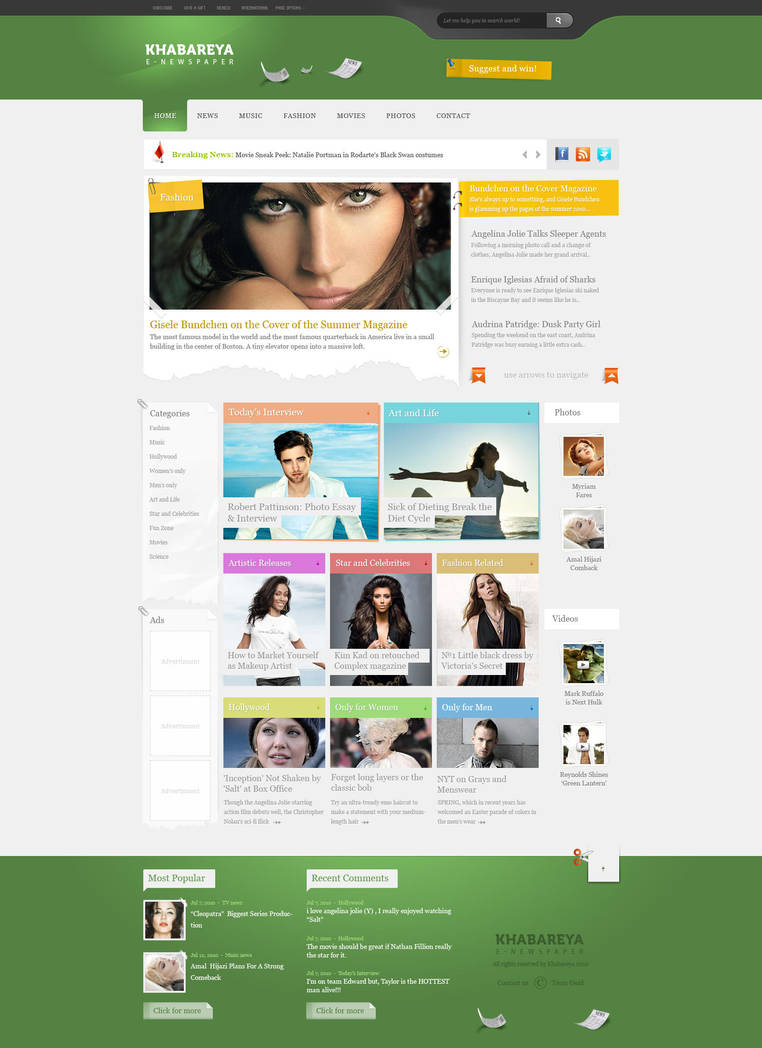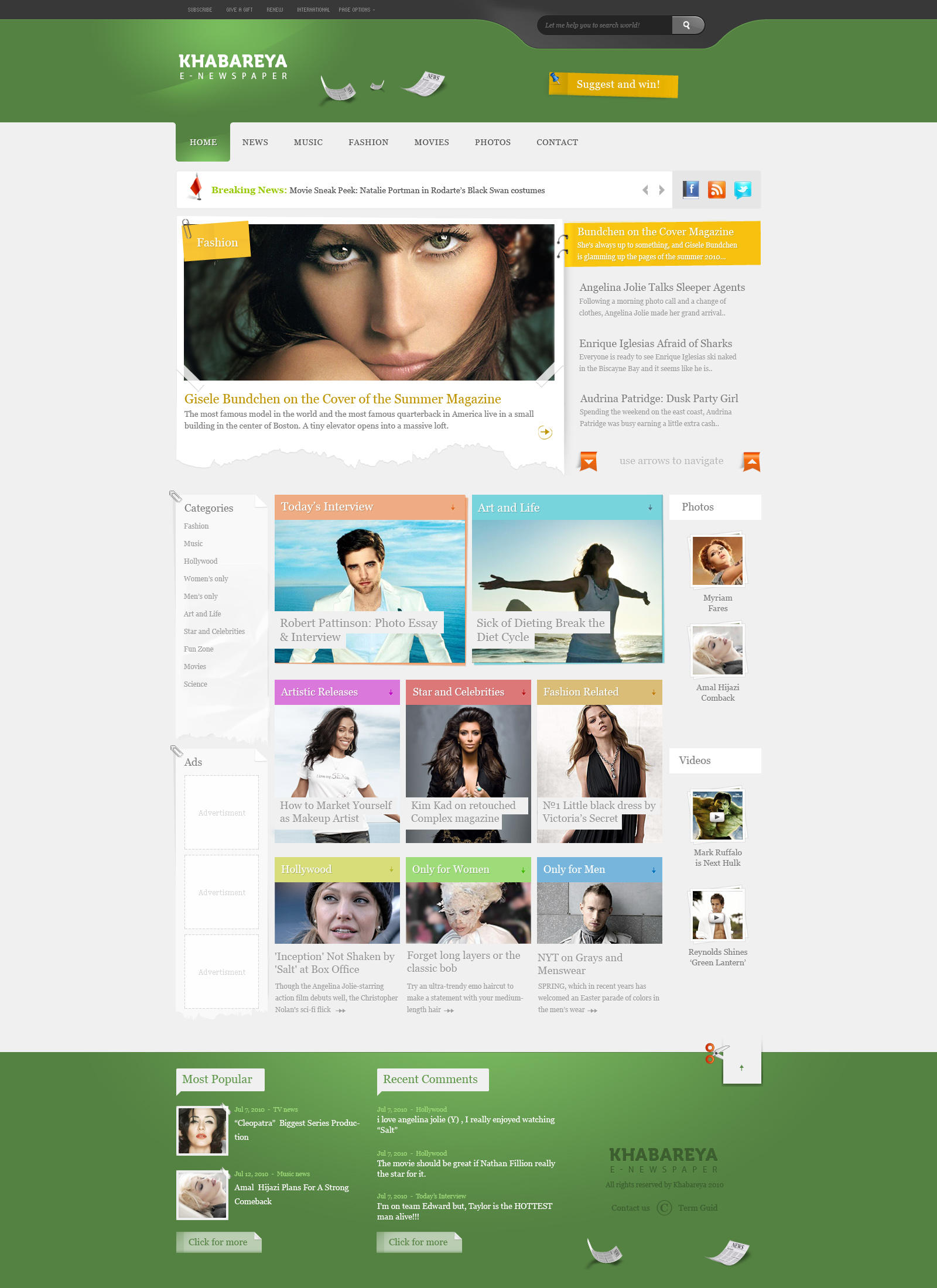 This is an amazing work from =
zee7
, everything in this layout seems amazing. Good typography usage, good choice of colors, even if a yellow color scheme would look great on header and footer backgrounds.
The structure is well thought, and so is the white-space which is almost perfect if not perfect.
Also the little details like those smooth textures in the sidebar gives this layout a clean feel.
The slideshow is also well-made and looks great.
The only thing that I think that is pushing this layout way down is the logo. I know that it is just a placement but would look great to see a logo integrated in this amazing layout.
The search bar is also greatly integrated in the header.
And that's it, =
zee7
made a stunning web interface design and I hope as for sure many of you want, to see more works from =
zee7
with the quality of this one.
The Artist thought this was FAIR
17 out of 18 deviants thought this was fair.