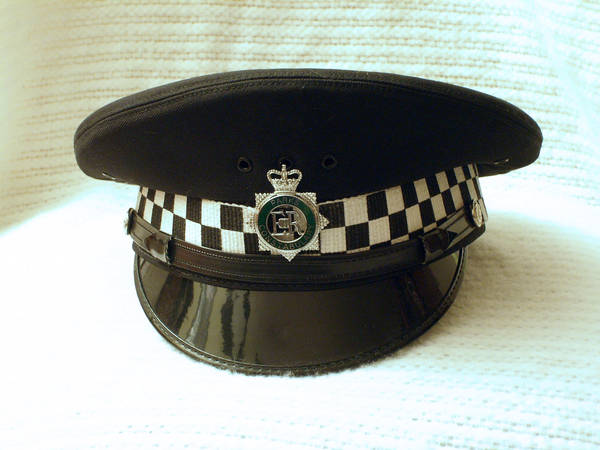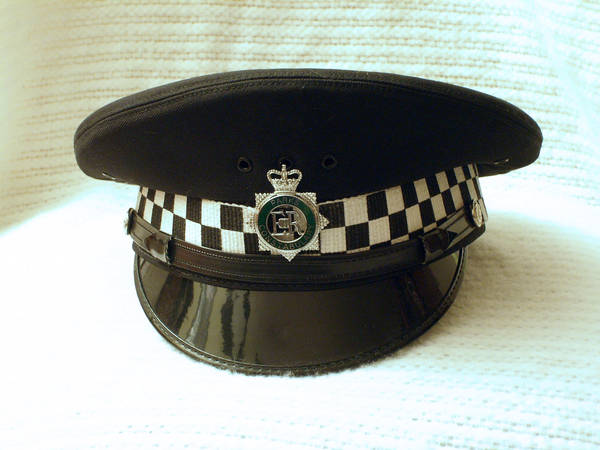 download for full.

NOTE ON THIS IMAGE: This is NOT the read deal, but it's as close as someone not affiliated with the police services can hope to get. It's better than the "fancy dress" caps you might find on eBay, in that the badge IS authentic, albeit obsolete.

The cap itself is a security officer's cap. The three eyelets in front would not be on an authentic police officer's hat. The tartan band would not be textured, and the dicing isn't perfectly square on a police hat - the squares are longer than they are wide.

I note this only because I know it's wrong. I posted images similar to these on a LiveJournal community recently and it passed as the real thing to many of the British members. Hopefully, it's good enough to pass for anything you may need it for.