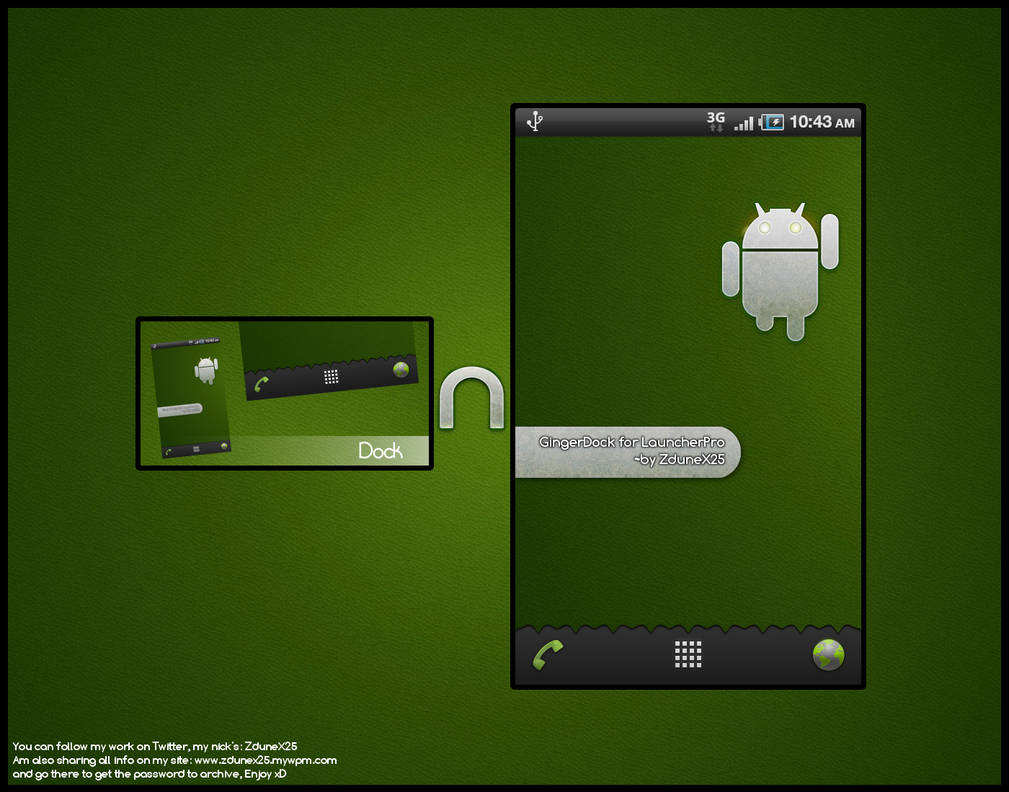 Hello out there I wanna shot my another dock for Launcher Pro I hope you all enjoy

Pack Include:
Dock
3 Icons - I found in web
To download visit:
[link]
go to 'Work' Tab, click on preview: you will see password to the archive

Enjoy it.
You can share my work in other places only if you will use this page as the download link!

Hi my friend may i ask what theme did you use here?
it looks like the htc taskbar with a i9000 battery icon x3
Reply

Wow i looked for an SGS theme a very long time but now with 2.3 we can't use them anymore Because GB has its Theme engine.. (as i know)
but did you hear about Minimal matte HD? search it here it will come end of this week..
Reply

Another clear one from you, thanks.
Reply

nice and simple! can you share your wallpaper please?
Reply