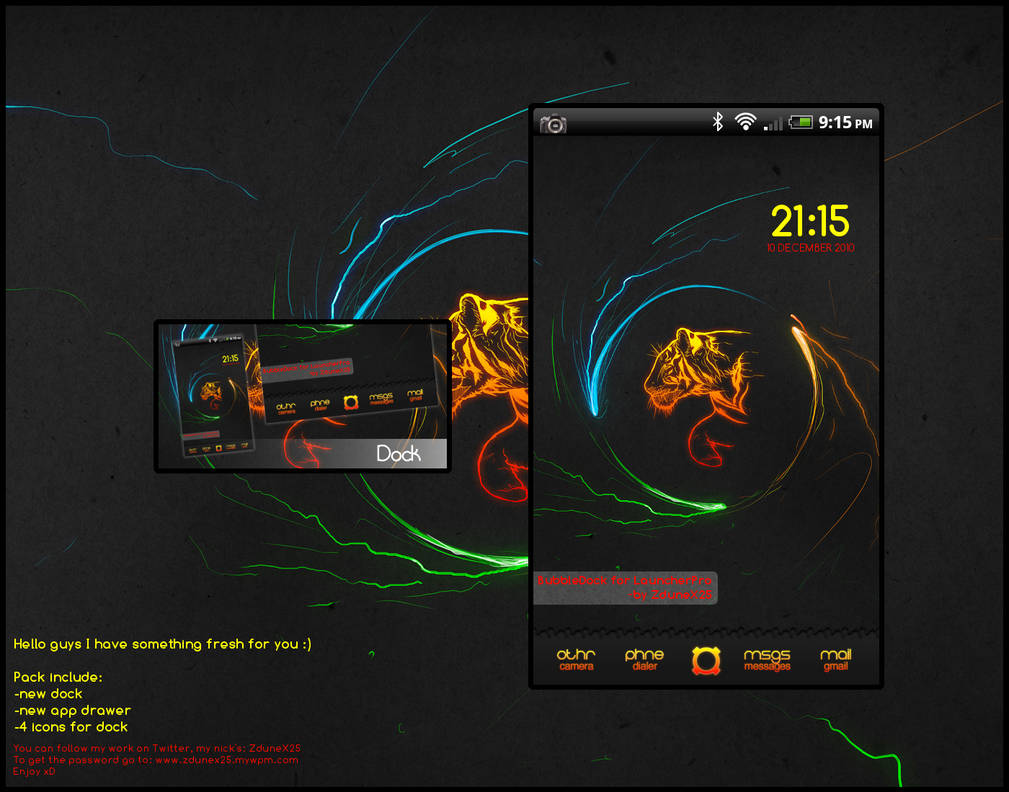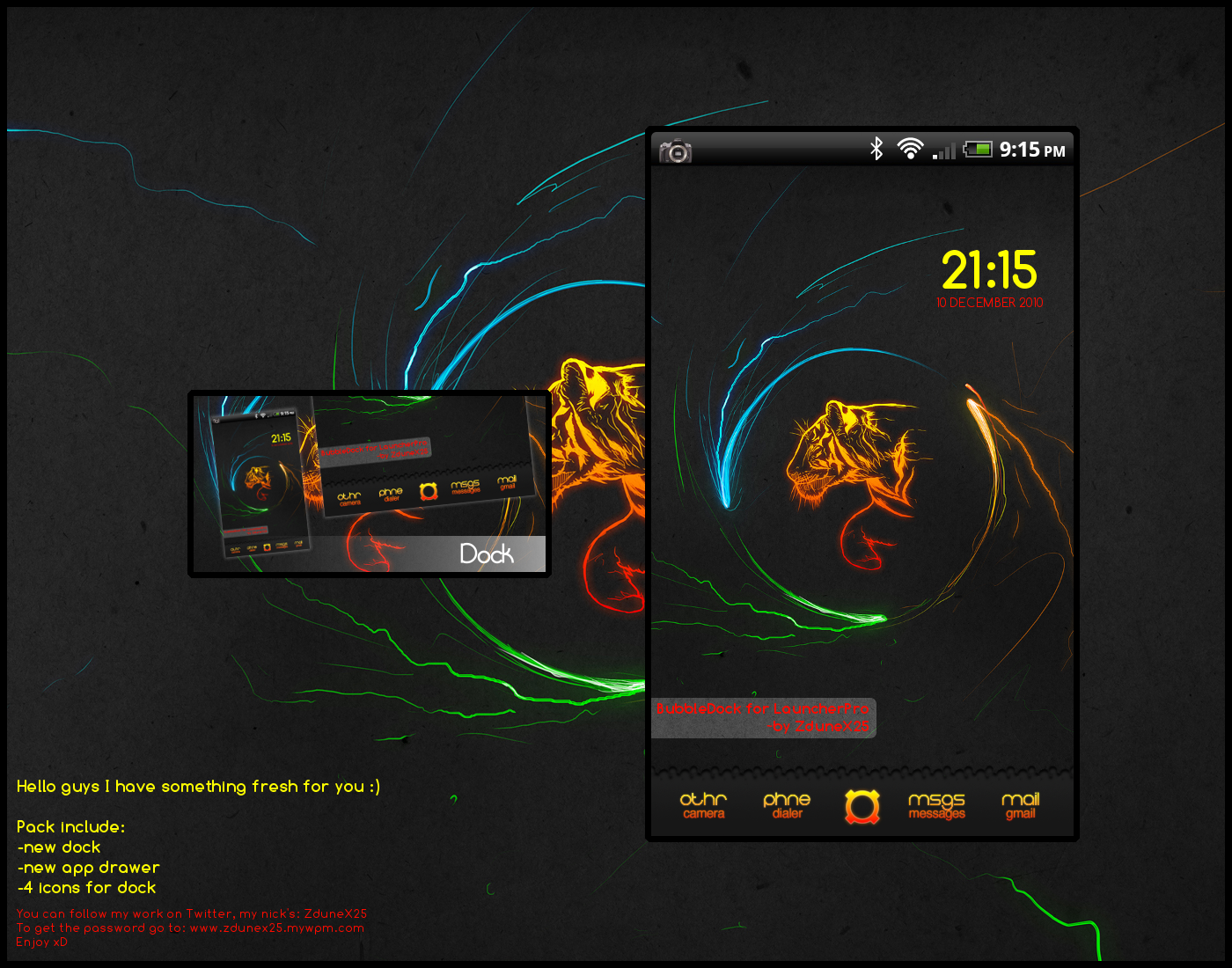 Hello again I want to show you one more dock for Launcher Pro I hope you guys enjoy

Pack Include:
-Dock - I made
-App drawer - I made
-4 Icons - I edited
-Wallpaper - I found in Web.
To get the password visit:
[link]
go to 'Work' Tab, click on preview: you will see password to the archive

Enjoy it.
You can share my work in other places only if you will use this page as the download link!

Reply

may i have the wall

its so amazing! plz

Reply

hi man good post.. but i cant see the pass

pls helpme
Reply

hey man i cant se the pass
Reply

Reply

Reply

Reply