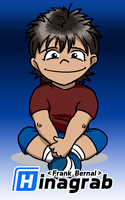 Hello everyone, first of all I apologize for my lack of activity inside deviantart since my Dahiki Sho comic absorbs almost all my free time, but does not mean that I abandon you, from time to time I will upload some drawings and sketches on the progress of the same.
I invite you to read my comic online in
dahikisho.com
A greeting and a hug.
Hinagrab.