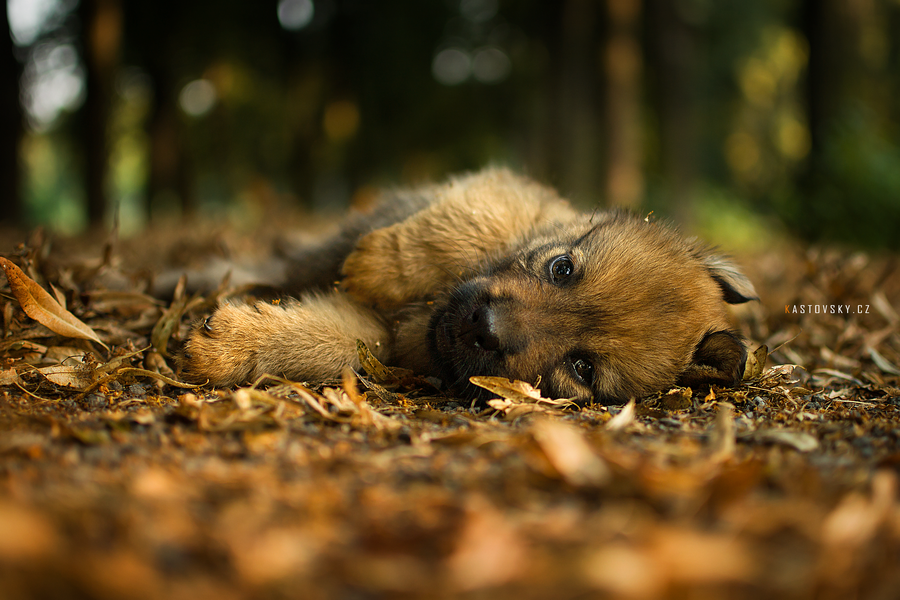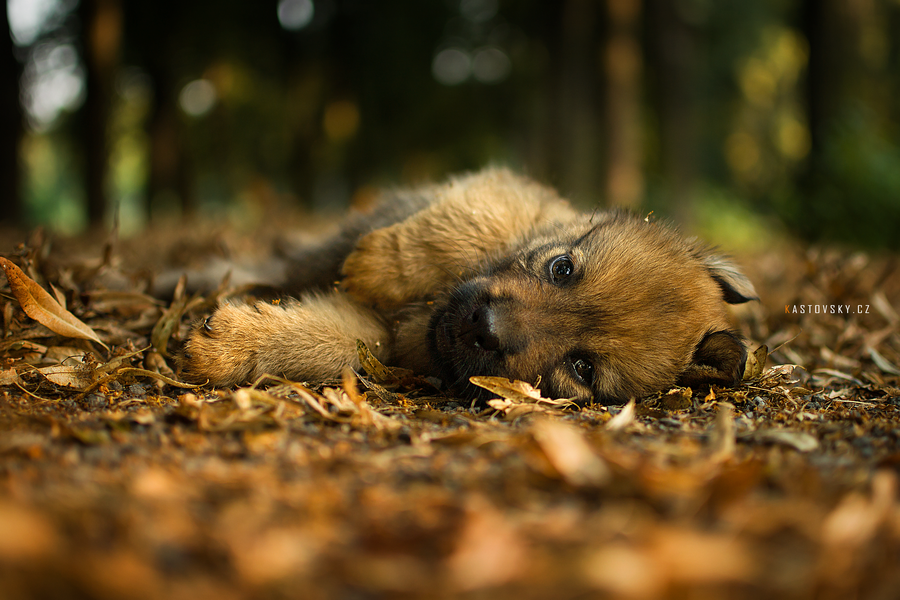 This one is actually better than the other. The pup is actually looking at the screen(and we all know how hard it can be to get a puppy to do that) and he isn't showing any signs of moving,which causes a clear picture. I like how the background is blurred out so your focus is instantly on the puppy when you first look at the photo. He (or a she?) is in the middle of the photo, which makes good contrast. God has given you a wonderful gift with photography, therefore, use it. Oh, if i may have a quick input, and I don't know if this is true for all cameras, but something God has showed me is that when you zoom, the camera has a harder time focusing, and it is way more sensitive to movements. Try to get as close to the thing you want to take a picture of before you zoom, or you could crop you photo if it is too large. Hope that helped.





Romans 10:9-10
New American Standard Bible (NASB)
9 [a]that if you confess with your mouth Jesus as Lord, and believe in your heart that God raised Him from the dead, you will be saved; 10 for with the heart a person believes, [b]resulting in righteousness, and with the mouth he confesses, [c]resulting in salvation.
The Artist thought this was FAIR
3 out of 3 deviants thought this was fair.

Lovely photo

Reply

Awesome colours- they stood out even at a thumbnail size as a really nice palette! As for critique? The blur in the foreground is really intense, enough to draw attention away from the dogs eyes. Perhaps consider opening up your aperture a little more or crop the bottom of the frame just to take the edge off the foreground blur. Really great work!
Reply

awwww

this is so cute

Reply

nádherná fotka

Reply

Reply

luxusní, fakt klobouk dolů
Reply

Reply

Awwww

Reply