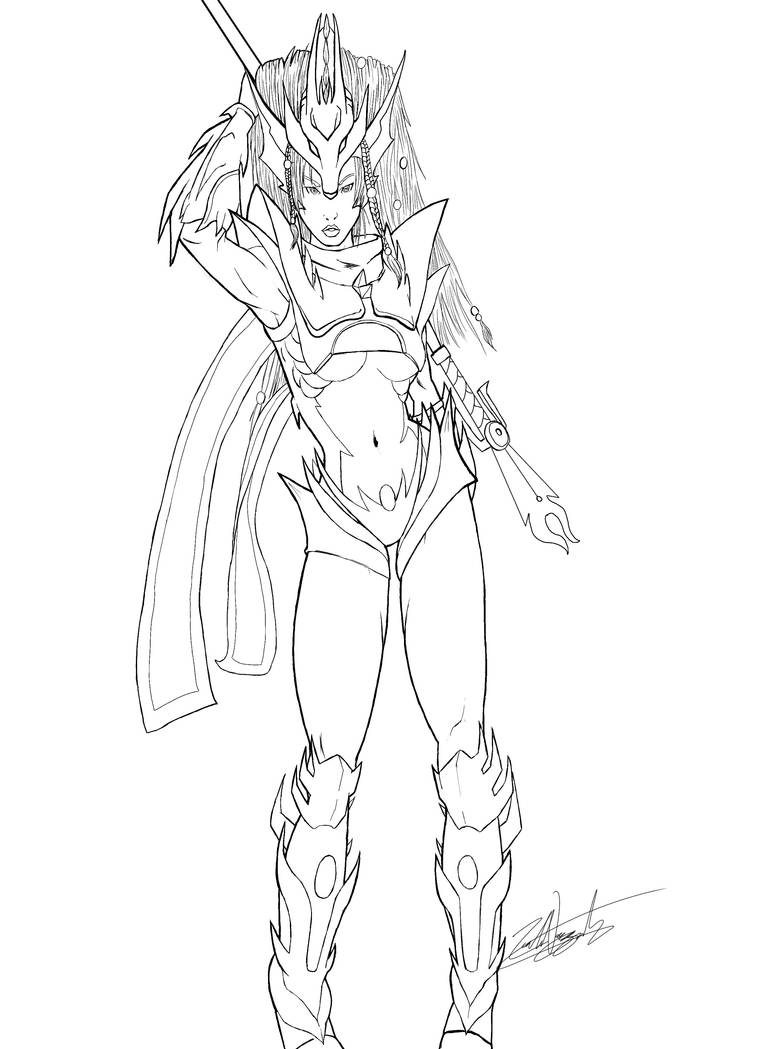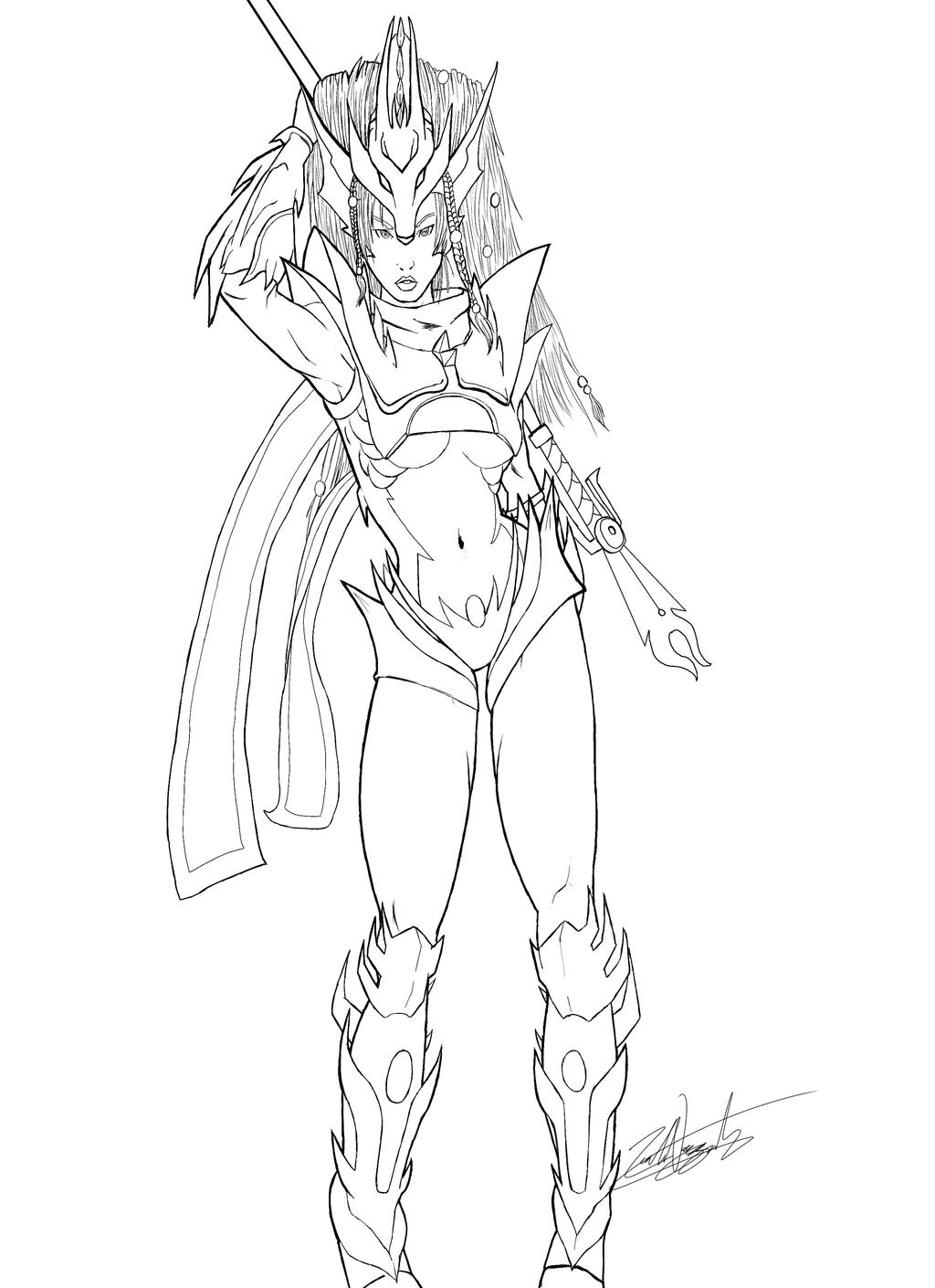 Drawn with pencils, inked in Corel Painer X on my tablet.

Since Rikku doesnt have a dragoon class in X-2... which is my favorite class... i felt it needed to be done

The spear is kindof a placeholder for a better one. I based this off my OLD Rikku Dragoon pic! Hope you like it!

Colors and new spear to come!