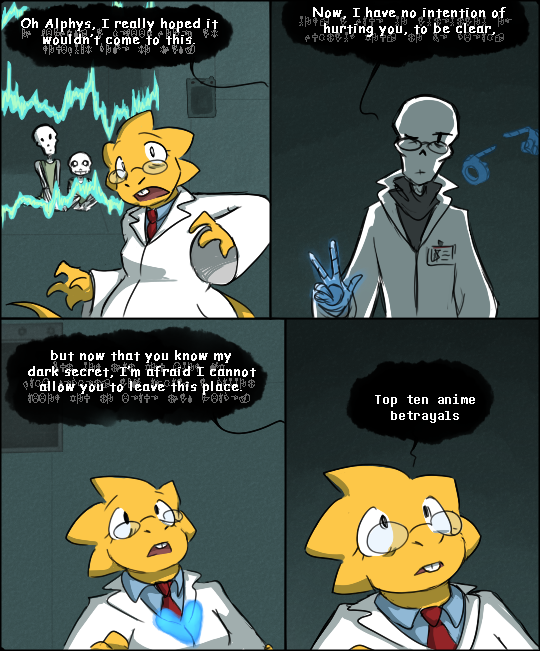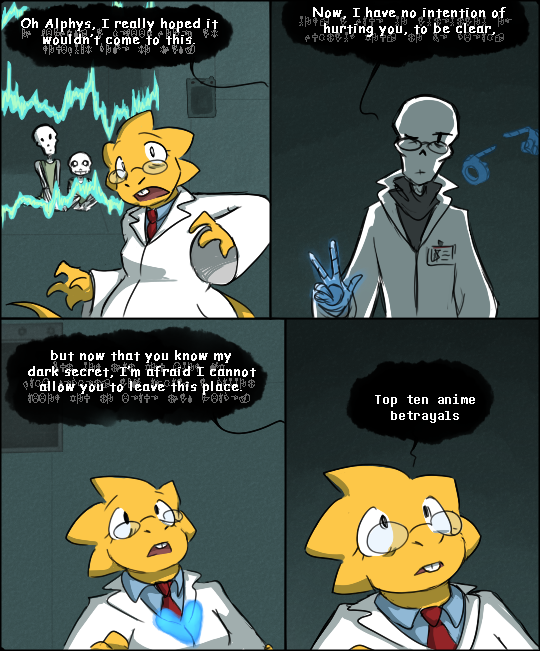 Watch
alphys plz
So me and
robynred
bat around this idea sometimes we call Captured Alphys, where Alphys discovers the brothers but Gaster catches her before she can tell anyone. He can't let her go, but he doesn't want to hurt her, so he ends up locking her up with the brothers. She then gives him an extremely hard time about everything he's doing, haha. And the brothers get pretty attached to her. If you think about it for too long though all sorts of plot problems come up...
Oh also! I have done something for Halloween, but it's not really something I can put up here, exactly. It's a Halloween update for the
Dr. Gaster Ukagaka/Ghost!
Hopefully you'll enjoy it. Hehehehe. Hehehe.
Translations!

Alphys, Gaster, Sans, Papyrus (c) Undertale: Monsters hate this skeleton's dark secret!