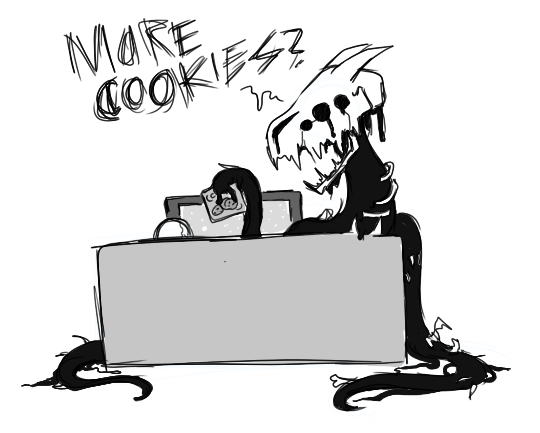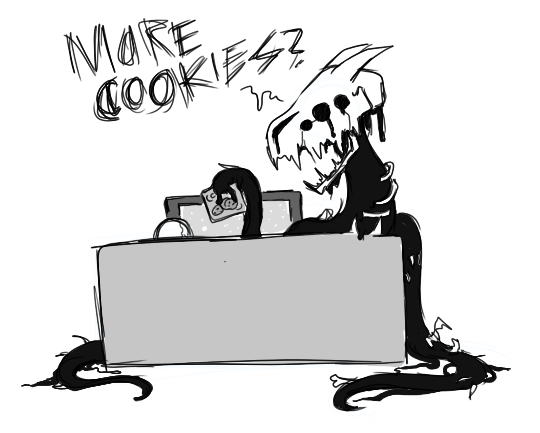 Watch
Someone sent me an ask a while back wondering why Handplates!Gaster didn't look much like the mysteryman sprite. Who knows what he got up to in the void! Presumably after watching videos of how he destroyed his own life and how much happier everyone else is without him, it'll be back to the bone breaking. Just business!
On a somewhat related note, at this point I have no plans to incorporate any Deltarune lore or info into Handplates if you're curious. The whole story's been set down for ages, trying to work in a ton of new info out of nowhere is just impossible... and
Deltarune is just its own AU anyway
, haha.
Gaster (c) Undertale: these cookies taste like guilt