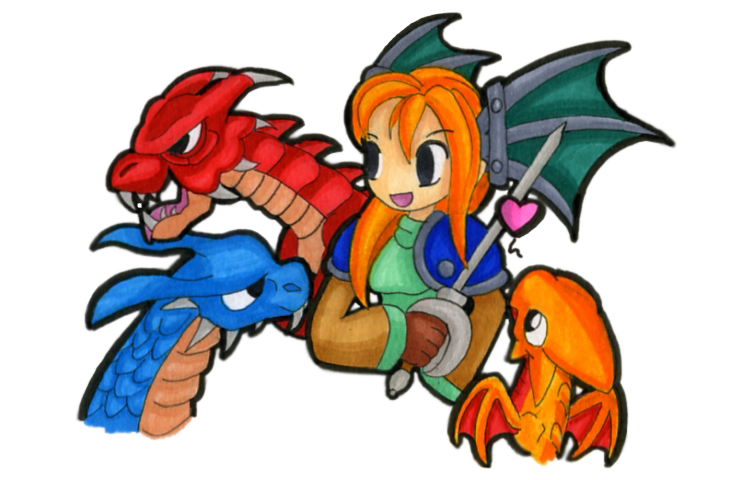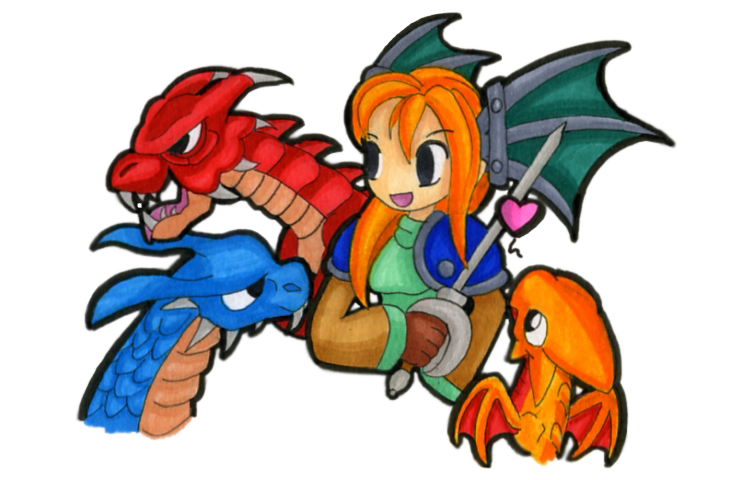 Watch
Look! Something new!

I am currently working on redoing the dragon page on www.ogrebattle.weebly.com and I thought it would be nice to add some original art! So here we are. I'm not sure if I'll still use it, but I think it's cute.

Plus, there is NOT enough fan art of this game!

From left to right: Blue Dragon, Flarebrass, Dragon Master, Young Dragon

Made with Prisma, Copic, and ProMarkers

cool i still have ogre battle 64
Reply

Reply

i tried to play ogre tactics and sucked at it lol.
tho i think of you when i play that breath of fire game for the SNES. i think its the characters that remind me of u

Reply

I'm playing Tactics Ogre right now. It's different than the 64 one, but still very good once you learn all the tricks.

The original BOF? Cause the main characters face cracks me up everytime I see it. I named him Zart, aka THE EVIL LORD ZART, cause of the face. Too funny!
Reply

I never figured out the tricks lol.

In Advance wars games its typical to just have a decent offense up front followed by anti air and artillary covering them. ( so thats my stratagy anyway))

or advance wars Days of ruin you can just throw out the one man Army aka the Anti-Tank and back it up with anti air support :3 i love that unit so much.

Anti Tank is basicly like that powerful guy in fire emblem games that enemies commit suicide on by attempting to fight him.))
Reply