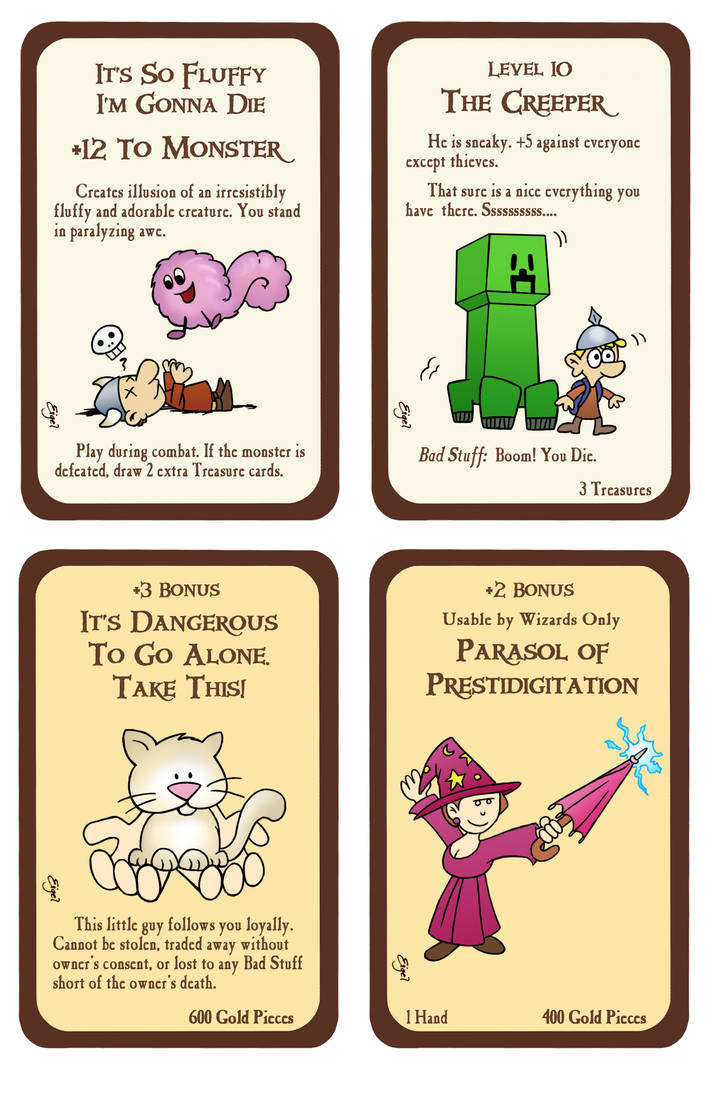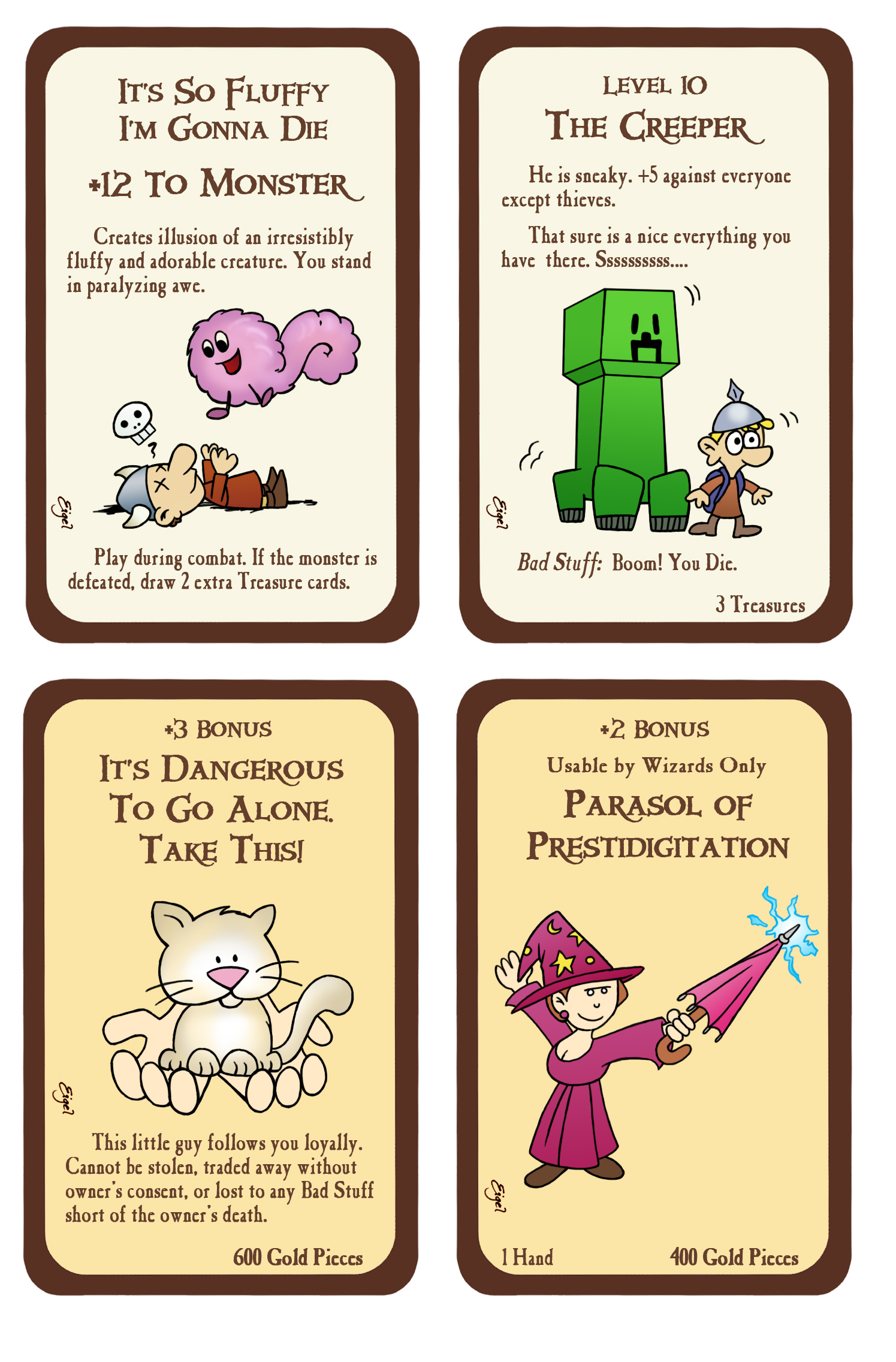 Watch
I have been a fan of the Munchkin games for a few years now. I bought some expansions a little while back for my game.
Currently, my Munchkin collection includes the main set with two expansions (2 and 4) and the GBM Set.

Included in one of these expansions were 4 lonely blank cards.
The gauntlet was thrown down! Could I embrace the spirit and style of the World of Munchkin with the flair of Steve Jackson and John Kovalic and create my own cards to bring flawlessly into my set? Challenge Accepted!

After much brainstorming between my husband and I, these are the top picks and results (there has been some mention that we may now seek out more blank cards in the future).

For those who may miss the references in our geeky munchkin additions:
Top left: Inspired by the quote in "Despicable Me"
Top right: Minecraft... need I say more?
Bottom left: Inspired by kitten meme inspired by Zelda
Bottom right: Hagrid's umbrella in Harry Potter

I must give thanks to Munchkin forum members, who pointed me in the right direction for the fonts. For the Kovalic art style, I spread cards all around me as I drew in my sketchbook. I now step back and look over my response to the challenge....
Close enough!

For any fellow Munchkin fans who would like to add these cards to their deck, I do, in fact, ENCOURAGE you to download the full size image (it is 300 dpi full scale) and print for your gaming pleasure.