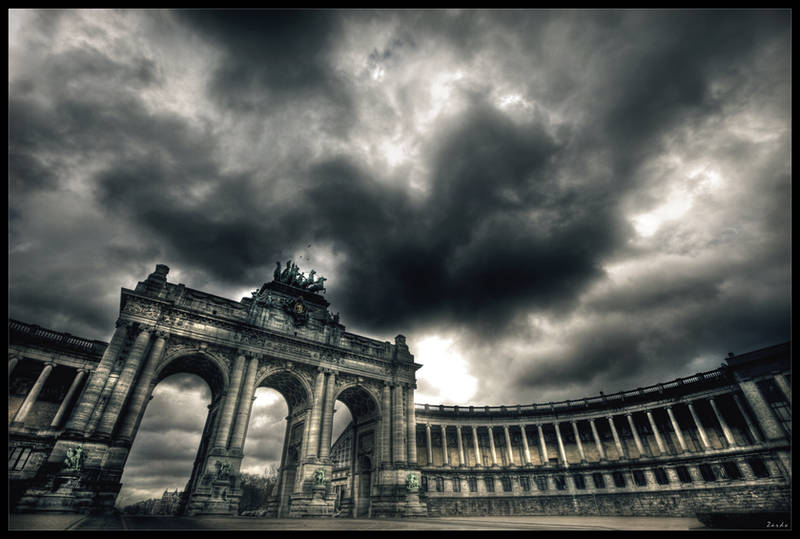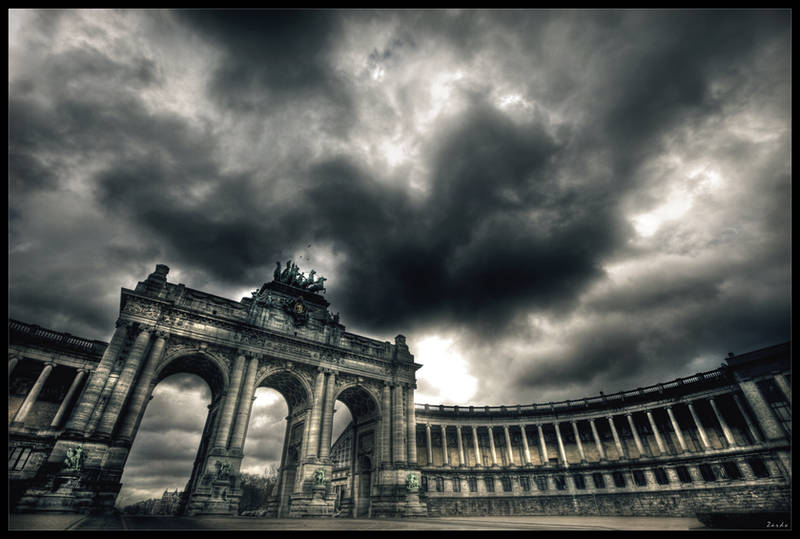 Watch
Photograph taken in Belgium / Bruxelles with the canon eos 5D Mark II + canon 16-35 L Mark II + tripod manfrotto 190 XPROB.
More photos of this place :
MORE PHOTOS AT : [link]
Become a fan on facebook : [link]
Copyright © Behrouz Riahi, allias Zardo. All rights reserved. My images may not be reproduced or used in any form without my written permission.
This picture is absolutely wonderful. I added this to my favorites as soon as I saw it. I don't usually write critiques, but this seemed like a perfect opportunity, because the angle is perfect, the clouds look amazing and ominous, and those huge pillars... wow... what a wonderfully built piece architecture. This really had an impact on me. I really love it. All I have to say about this is that it's amazing, I love it, and I'd love to see many more pictures or structures like this. Keep up the good work, I'll keep looking out for more pictures.
The Artist thought this was FAIR
15 out of 15 deviants thought this was fair.
There isn't much bad I can say about this photo and having an MFA in Art we are taught to find everything wrong with art. If I honeslty didn't know you took this with a camera I would say it was photoshoped to some point. I love the lightning and the backgound and the whoel all around photo.

I am trying to figure out if you cuaght birds flying out of the top, that is amazing. I really want to know how long you had to wait for the perfect time to get this picture due to the fact the lightning has to be a one of kind.
The Artist thought this was FAIR
11 out of 11 deviants thought this was fair.