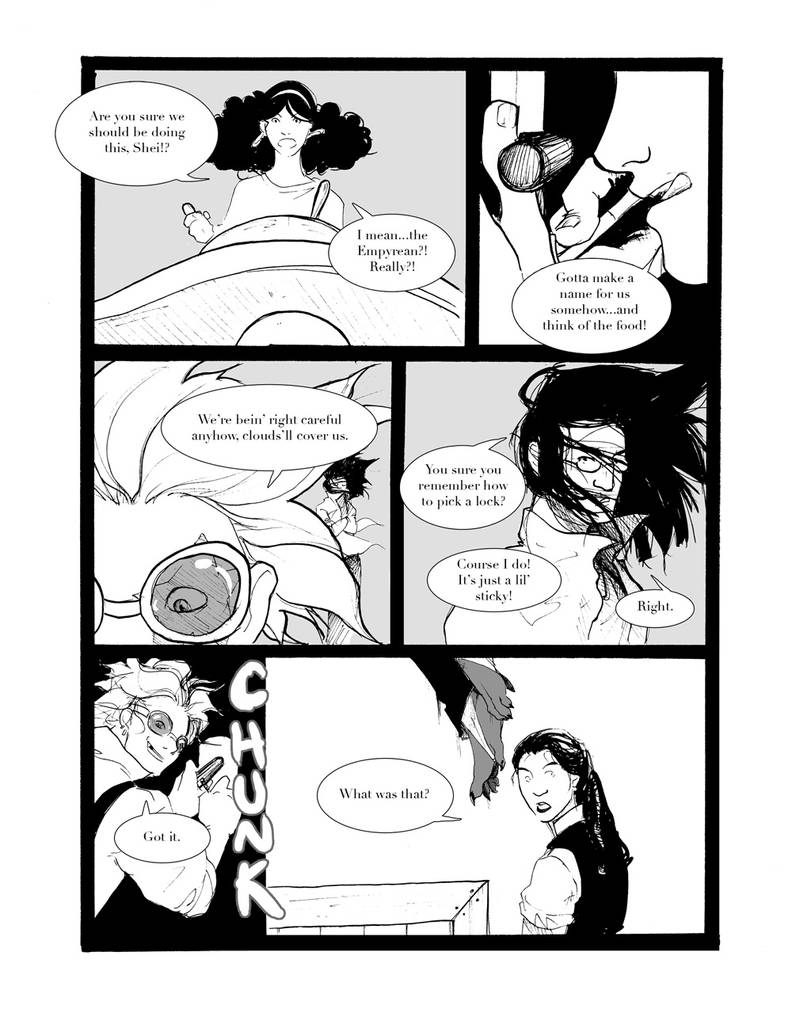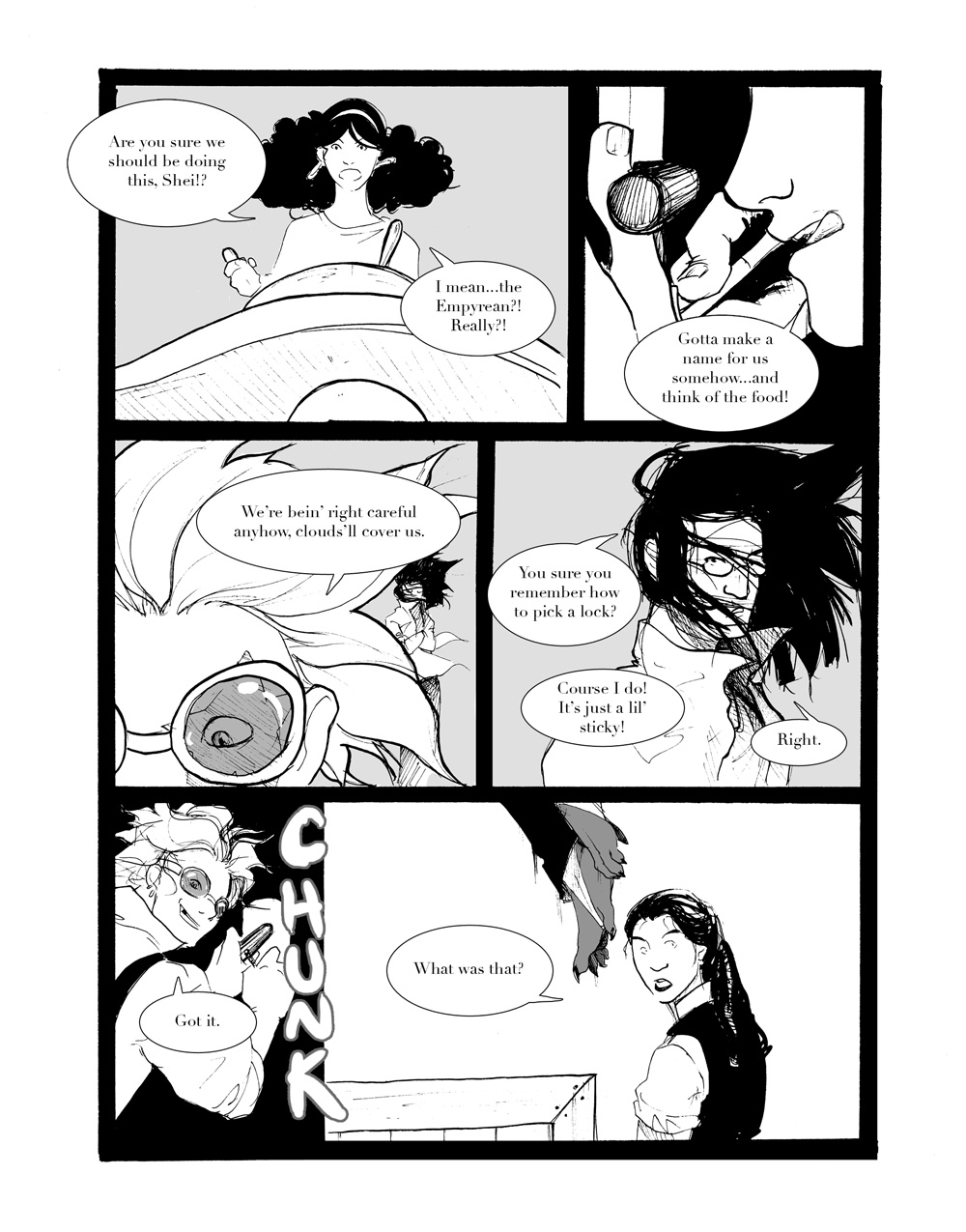 Watch

Want. More.

Brilliant work so far! Edward is ADORABLE <33333

*waits for the rest*
Reply

OMFG so much epic! I love how you got the whole mood/ scenery in all the pages. The wind just makes it even more like an actually airship should be >: 3 and the firefly references where a total bonus to the already awesome art. Yay! I fantard over both crews! but I will say you did a really cool oddly awesome Shei and Carver ! and enna looks very gypsy like? *kermit the frog arm flailing* can't wait to read more.
Reply

sweet!
i love your attention to detail
Reply

I don't think there are words for how much I'm grinning like a crazy person right now. They look fantastic in your style! And... and the crazy blowing hair, and Carver's nose, and Firefly quotes! Eeeee!

... also, I can't help but insert a mental 'BOING' sound effect for Edward's leap at the end, there.
Reply

:wiggles:
Thanks! I'm glad you like 'em!

And now I can't look at that panel without imagining that sfx.
Reply

You made that one guy super-handsome. @_@
Reply

It's the Fabio effect, add windblown hair and BAM
next thing you know they're on the cover a harlequin novel.
Reply

I cannot emphasize enough how much I love Edward's feet. <3
Reply

beautiful texture on the hair. lots of movement.
Reply

I love windblown hair, I should just do a comic that take place in a wind tunnel.
24 PAGES OF PEOPLE TRYING TO TALK IN A WIND TUNNEL
Reply