Plot Summary:
Due to a social experiment-turned-challenge, six friends camp out in the woods to win a prize and to prove that their friendship is solid. With only their sleeping bags in hand, they are to spend one night in a faraway forest said to be filled with CCTVs for tracking their status. Little do they know that they were set up for something horrific that will decide who will survive and who should be left to die… in a tragic encounter they surely will never forget.
Project Status: In development
Loosely based on the horror board game "Betrayal at House on the Hill",
Betrayal is a tactical, dark, adventure-style game. It has key features of my favorite Fire Emblem series — features like the conversation system, tactical turn-based system, HP and skill stats, and 2D anime-style character expressions that match their lines.
Betrayal the Video Game contains various colored manga cutscenes especially for the Intro, Haunt Reveal, death scenes and ending scenes. A game on 2D platform with manga cutscenes and dramatic background music.
SFX and BGMs used are fully free ones which are suitable for the game's mood. (I am targeting pieces from the awesome Mr. Ross Bugden and Adrian Von Ziegler.)
The game will be initially released on Web platform hosted by itch.io site. In the full version, it will have 50 different stories with 2 or 3 endings each but for the demo (which I predict will be up on early Q2 of 2017), the game will be locked to one story and 2 endings.
Betrayal has 6 playable characters each with mysterious backstories than can be explored via the conversation system and game routes. Psyche, Athena, Artemis, Himeros, Eros and Apollo. They are characters from the Paragon manga series. (Those who have read Days of Yore will know the secret elements and will get some spoilers on DoY's upcoming sequel. Those who haven't will have fun and suspense while exploring the game.)
Any character — the Player or his NPC friends — has the chance to play as the Traitor. If not, they'll be one of the Heroes. Depending on the Player's alignment, they will unlock the corresponding ending if they emerge victorious.
Targeted players are people from ages 13 and up. Be warned about the dark plot (it's a horror game, after all). Be ready for Quicktime events~!

If you like Chess and Fire Emblem, you'll love Betrayal the Video Game. If you don't like strategic games, I bet you'll still like it because it will have buff and debuff system + top-down feel just like WoW. Besides, WoW is still a strategic game presented in a fun way, come on. XD What I'm saying is, it won't be just a point and click game. You have to think of every move you make.
If the demo version will have good stats in the Indie game industry, I will host an Open Audition for Dubbing the lines of every character. I hope this will push through 'cause dubbing is AWESOME! And it will make Betrayal come out like Fire Emblem: Awakening or DotA's offline campaign, yo!

For now, I'm setting lite, attainable goals for the Demo version — that's everything I proposed sans the dubbed lines. The first initial release will be up in a few weeks and I'm going to need beta testers. I hope you guys will be up for it.

Beta testers will be featured in the game credits along with composers and other people who will support me on this project. Details on the functions of testers will be up when the release is soon to come.

Wanna see some concept art? Here ya go: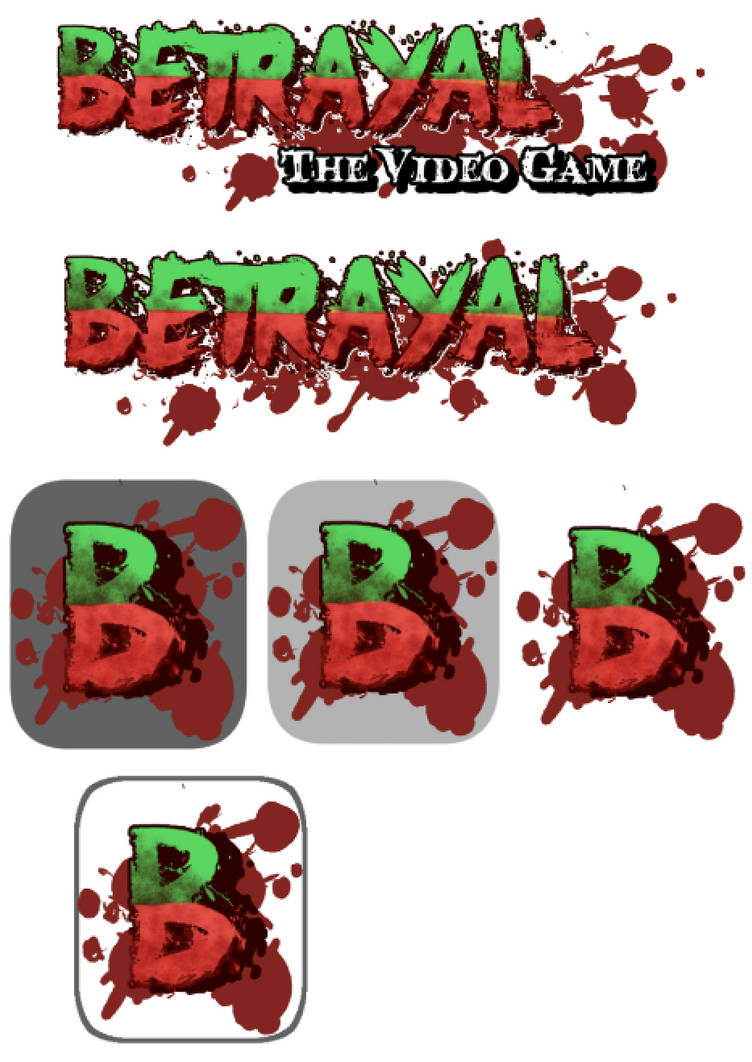 Much like any software development process, the design has to come first. So here are the mockups — the layout of dialogs and panels in the game: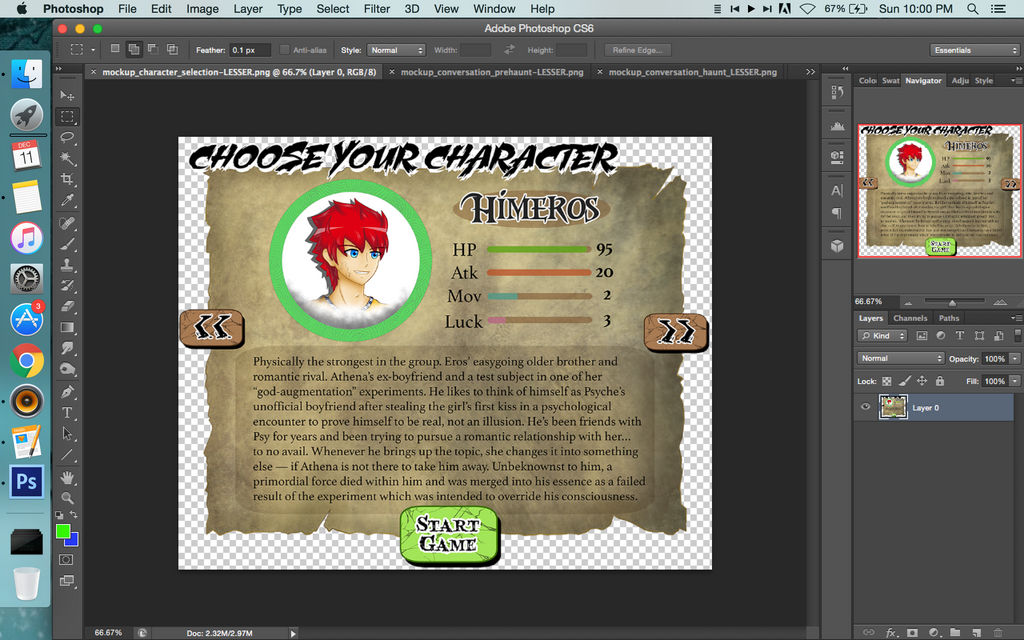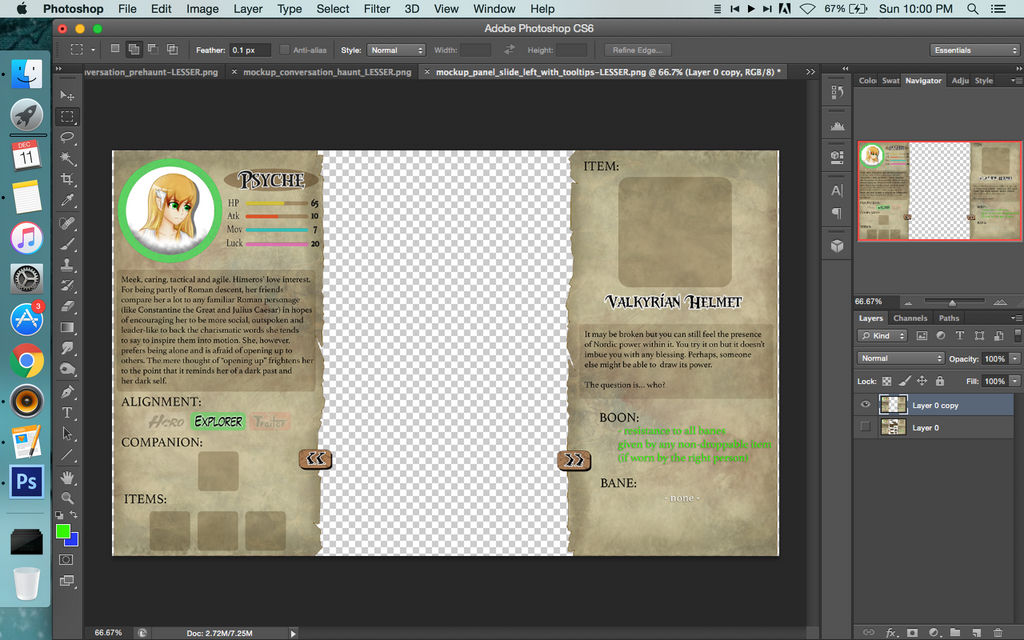 Cover art will be up days after DoY Chapter IV Epilogue's release.
Join me in the development of Betrayal the Video Game. Let's make this game project an adventure~


Just to update you on what I'm up to.. Here's my To Do list:
Days of Yore Chapter IV Epilogue

Project: Betrayal >> First Beta Release

Mini Comic entry "Bad Nun Artemis"

Mini Comic entry "Athena's Death Wish"

Days of Yore chibi funshots

Days of Yore Zero Cover (Black Version)

Days of Yore Zero full release

Colored cover/trailers for the Sequel to DoY

Project: Betrayal >> Second Beta Release

Manga Cutscene for
Collab with (Mercenary Tales)
//sorry I have to put the collabs with you, AnimeDovahkin and Agawaer..

I promise I will get to them.. I just have a different priority for a couple of months. I hope it's okay with you.



Lots of love and hugs,
Zarashi99/Ren


---
Game releases will be on itch.io>>
zarashi99.itch.io/betrayal
P.S. Here's the link to the journal stating why I'm making a game project:

My Video Game ProjectHowdy, guys!

How are you? I hope you guys are doing well. Zarashi99/Ren here, and I'm back (well, sort of) to give an announcement. It's about the project I mentioned in my latest art entry. It's about the video game I said I will be making.

So… what's the full announcement?


Am I going to rescind what I said about that project?
Am I going to chicken out upon the realization that entering the world of Indie game development is a whole 'nother level of mixed fun and hell?
No. //take that, me from a year ago.
A brief thing about me: I am a Software Engineer, an Android applications developer in a tech company. I'm also freelancing as a manga letterer with a bit of editing work. Not to mention, I already have a manga series to work on to pass whatever free time I've got.
Sounds like I already have so much on my plate, right? So why add a game project to this pile of work?
*sigh*