Alola everyone ^^
It's raffle time! 2K watchers is here! (You guys are amazing <3)
Sadly i have to save some money at the moment so i can't exactly spend too much this time but hey! I wanted to do it anyway!
I'll be using the package system again, if you didn't know already here are the package rules:
- If you win instead of winning a "1st place" prize or whatever you pick one of the packages which haven't be claimed by a previous winner
- You pick the package once you have won
So basically here are the 3 packages you could win!
Prize 1: Red Package

1 Month Core



Free SFW/NSFW Art from me!

100 Points
Prize 2: Blue Package
600 Points

Free SFW/NSFW Art From me!


Prize 3: Yellow Package

2 Free SFW/NSFW Arts from me!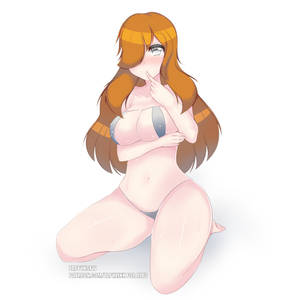 The rules are simple for the first raffle number!


- You must be a watcher (New are welcome <3)

- Tag 5 of your friends!

- Answer "Why do you love art?"



Want extra numbers?
- Make a Journal/Poll/Status for the raffle! (Post proof please) (+1)

- Be a Patron (+2 Patreon)

- Follow me on Twitter, Tumblr or instagram (+1 for each) (Please Post proof (Screenshots are the best proof <3))
- Sub on Youtube (+1) (Show proof please)
Deadline: 1st april

We finally go there! 2000 watchers! I'm so happy right now! ^^ (I probably would more happier if i wasn't so tired ;w; ) What a way to wake up ^^
I couldn't thank you all enough for the support! It's been a long journey since i started and i'm glad i've met so many wonderful and talented people on the way! I hope we continue this journey together ^^
For those who just lurk and i haven't spoke to, i'd love to chat and make friends, you all are amazing either way <33
I love you all and thank you ^^

*Keep in mind each artwork is maximum 1 character <3