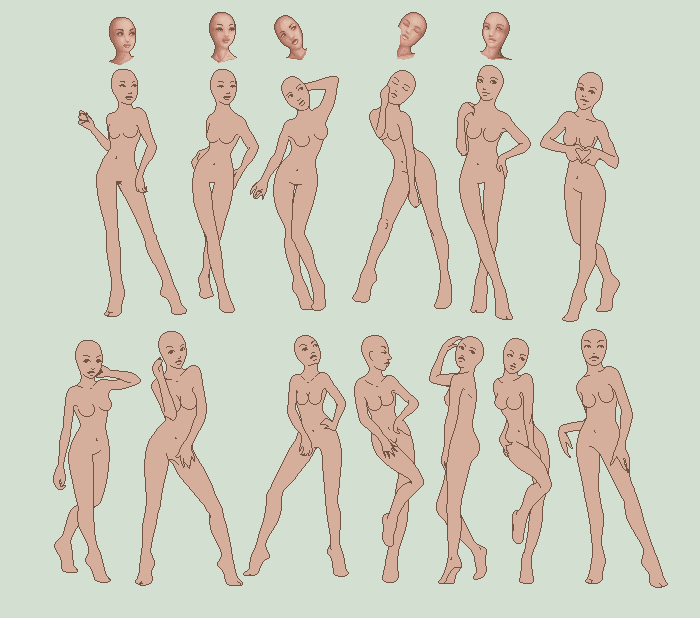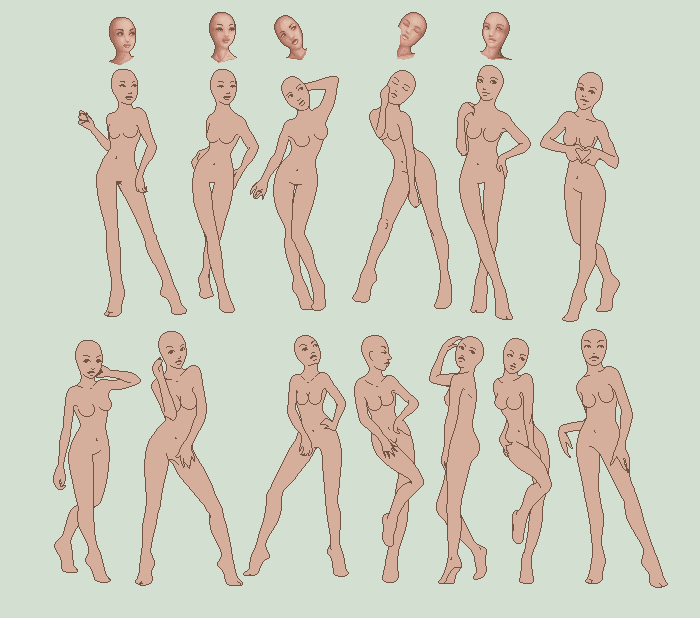 Watch
I'm done with these. I tried reworking some of the poses (mainly the 5th in the top row) and shaded some heads. I've already seen them used so they may not be that bad.
Referenced and named after this site:
[link]
RULES:
All edits allowed
Link back to zapatones.deviantart.com
No commercial use (I know this sounds awfully pretentious but better be safe than sorry)
EDIT: If you make a significant edit of this base (i.e. change gender, body type etc), feel free to post it in your gallery, just link back
Examples:
[link]
If you use them, please, show me. I'd love to see what you did and add it to my favourites.