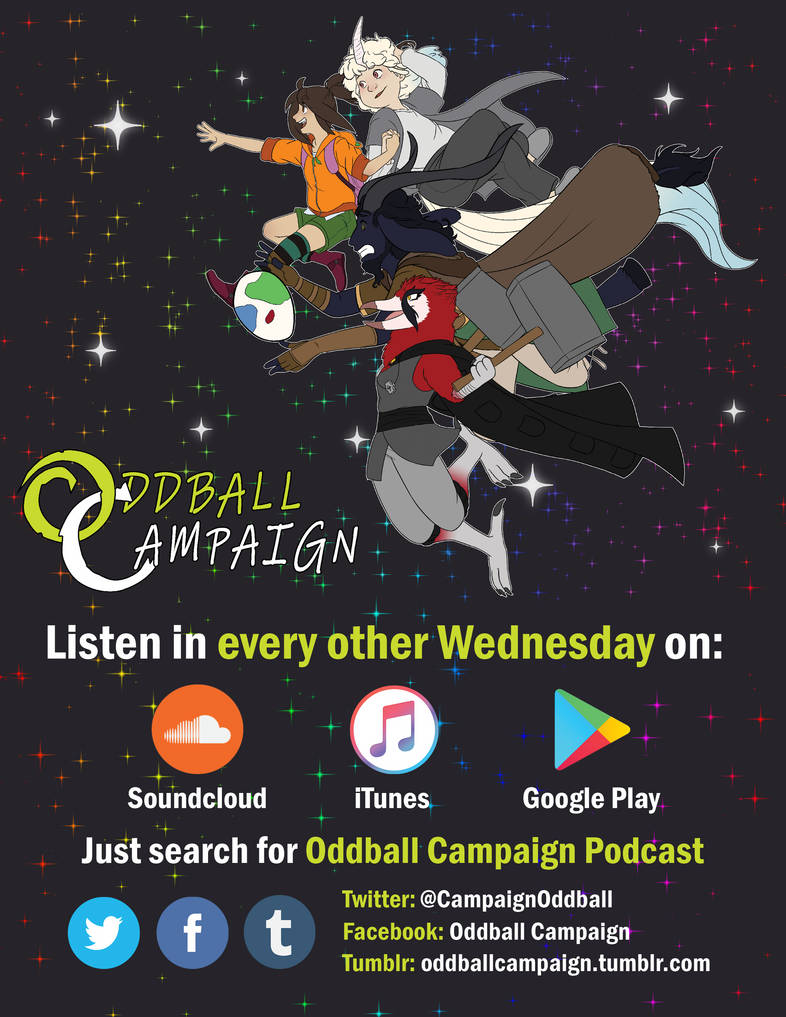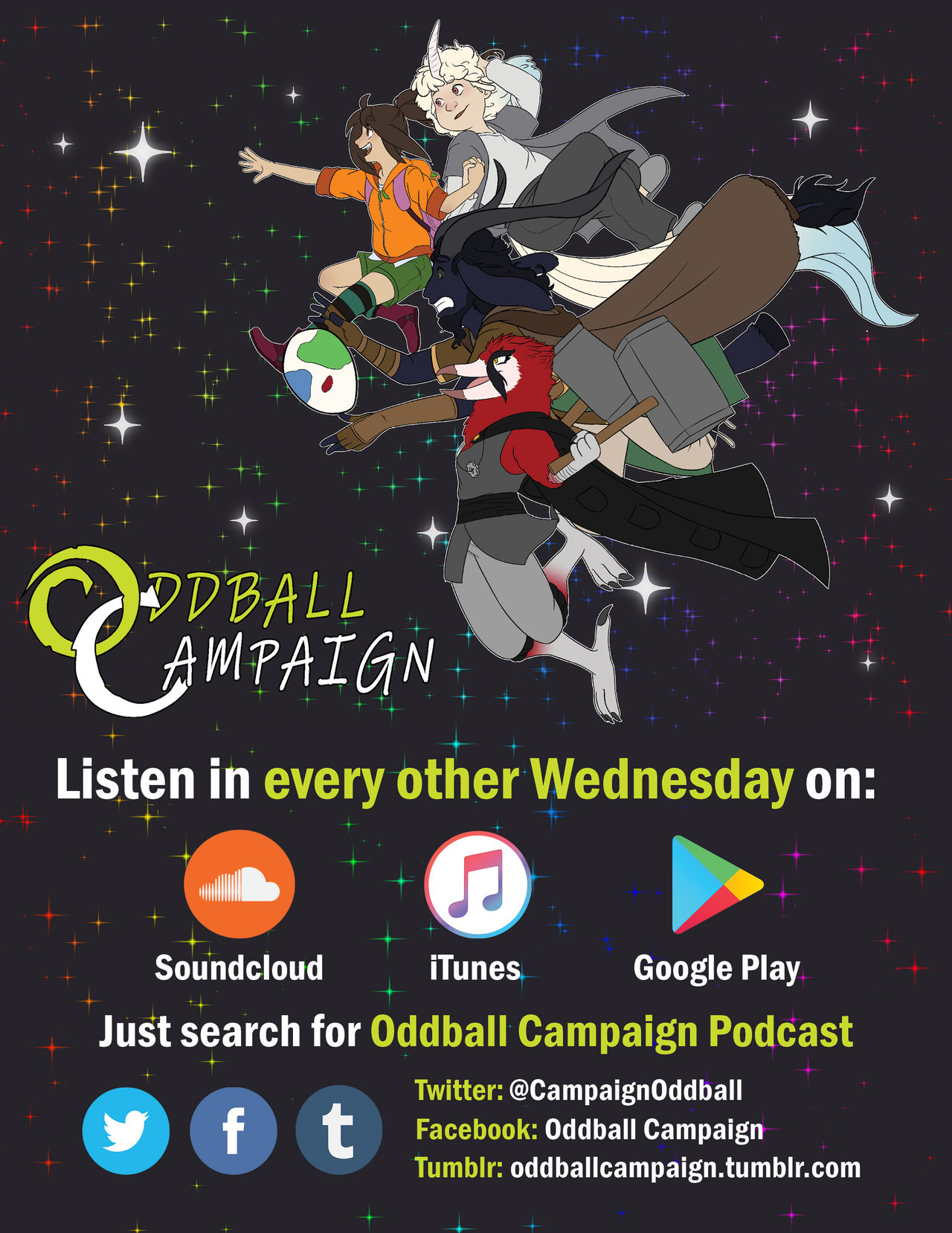 Watch
Hey guys!
Tune in every other Wednesday to join our gang of misfits on their adventures in the Oddball Campaign!
You can find them over on:
You can also keep up to date with their adventures on our social media platforms obviously there's this one on tumblr, but we also have others!
So why not have a gander at what we've got to offer y'all and listen to the first episode of the Oddball Campaign!
Also tell your friends and family and that stray cat down the street that keeps eyeing up your shoes!
Also signal boosts help tremendously!
Thanks and see you all in the next episode of the Oddball Campaign!
★
[ SOUNDCLOUD ] [ ITUNES ] [ GOOGLE PLAY ]