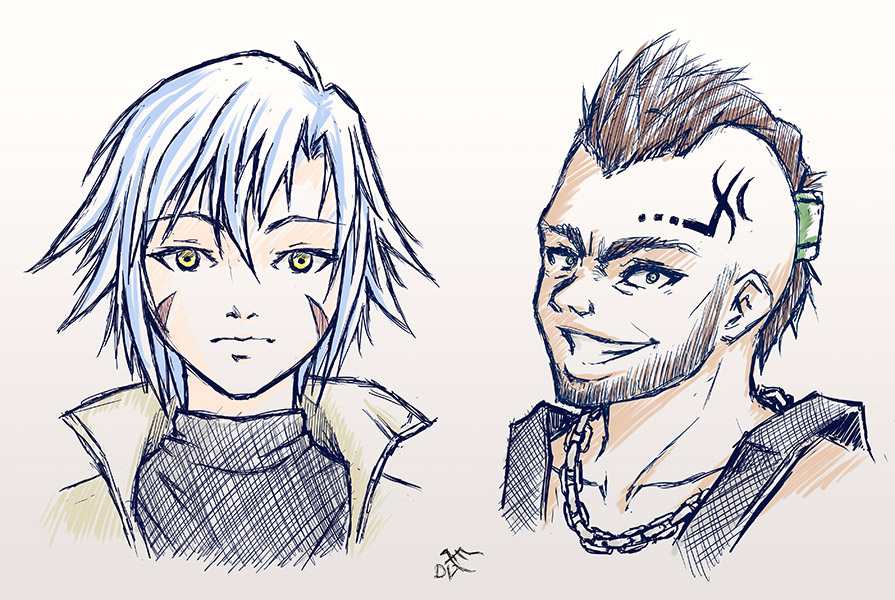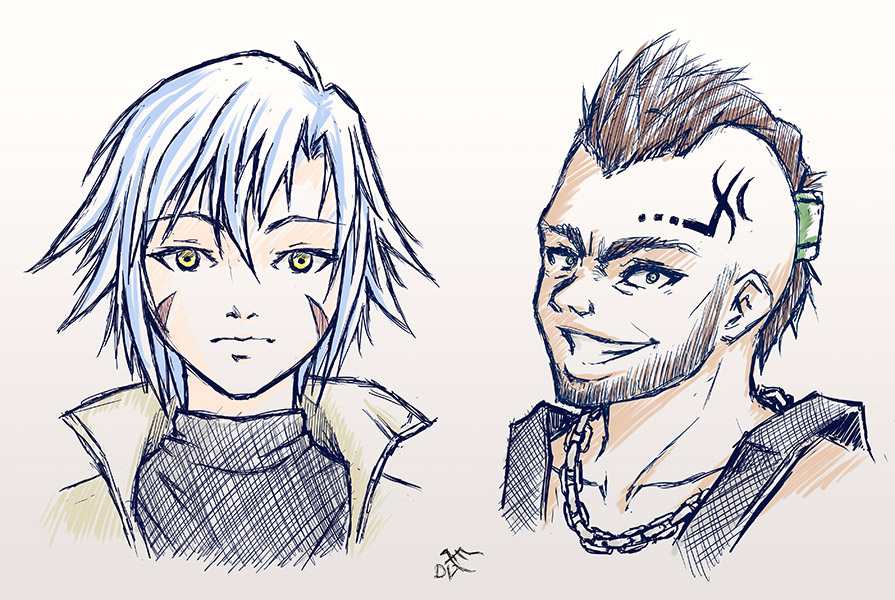 Watch
Two color sketches I did from my two original characters.
The left one is called Drake and I drew him in the past a few times, this is his final version.
On the right side is the barbarian looking dude called Goddard. You wouldn't guess but he is a king.

Both of their backstory is coming as soon as I draw the other OCs (about 3-4).
This is probably the first time I will flesh out the story which I wrote up in the last 10~ years and make it public (not sure in what kind of form yet).