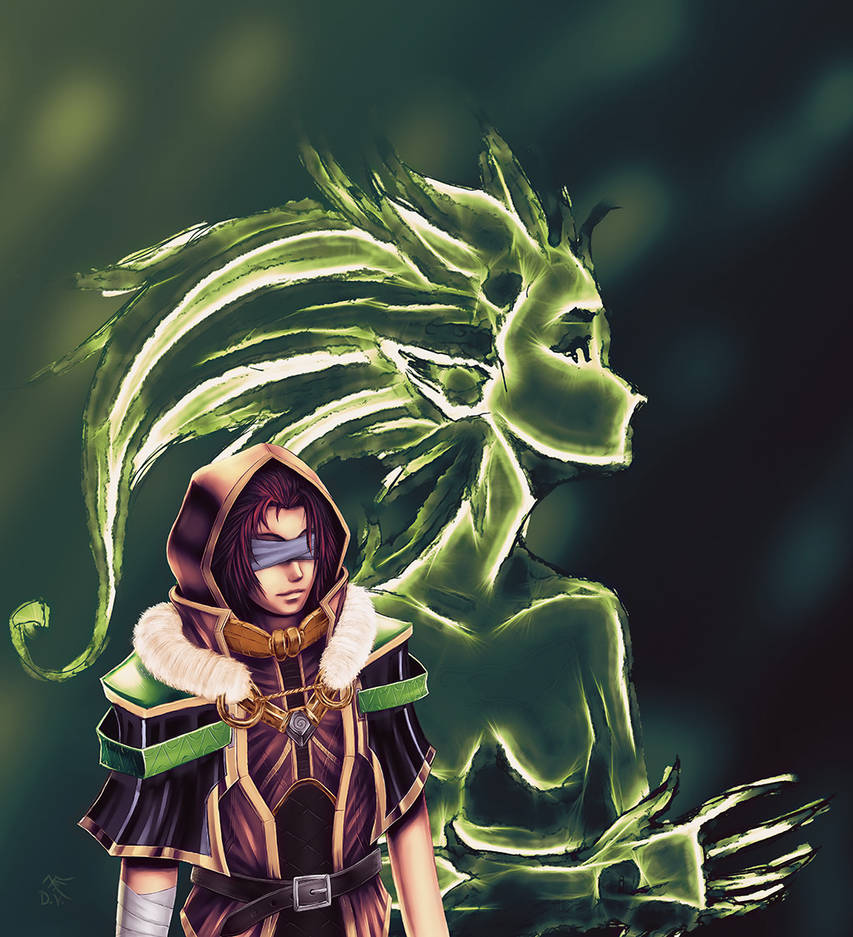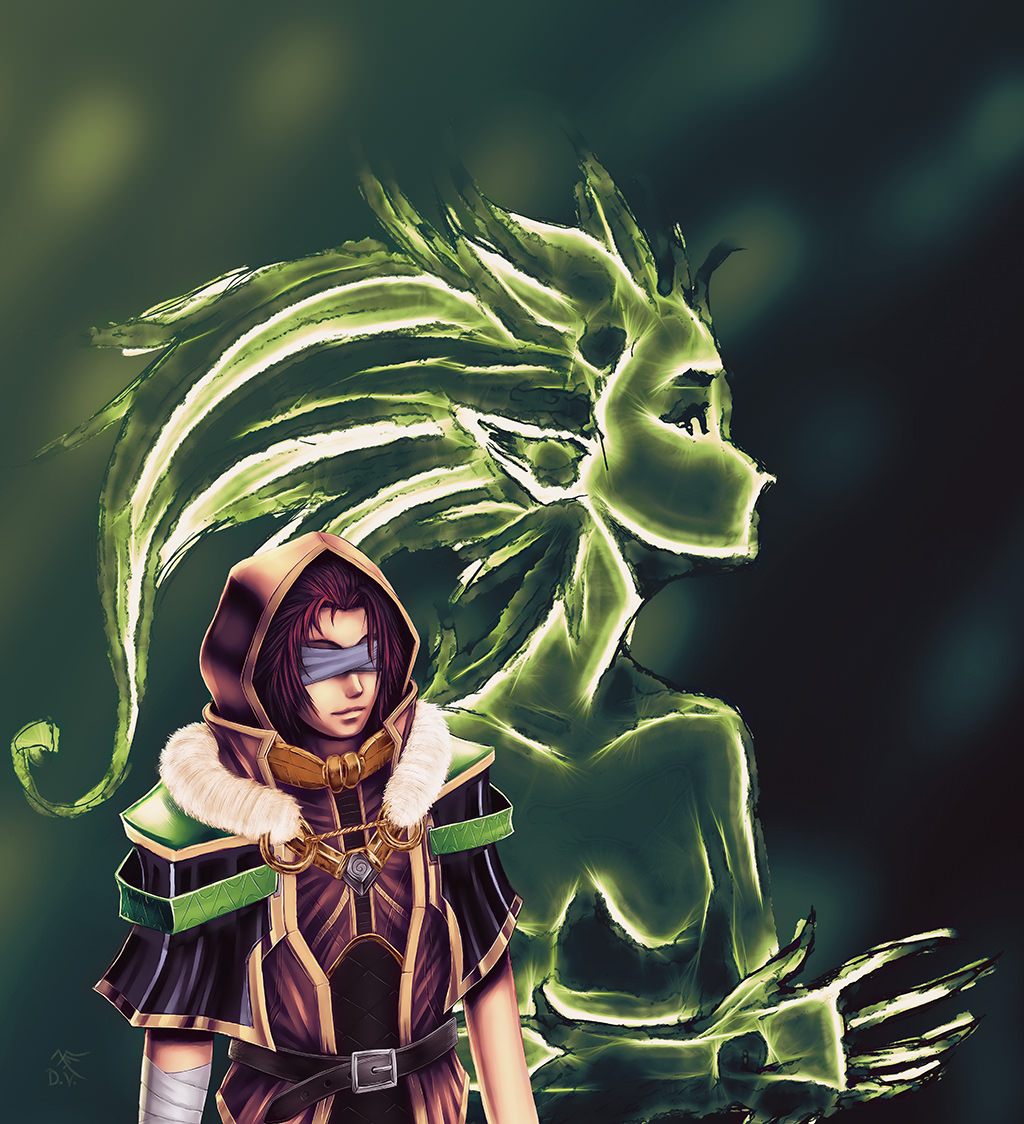 Watch
He is blindfolded to concentrate better on the surroundings.
If you like my art, please have a look at my patreon page, thank you! -> www.patreon.com/zanktus

Wow, this is phenomenal. Gorgeous piece -- and I'm looking forward to seeing more of your work!

Reply

This is pretty cool, I really like his clothing, the green parts specifically.
Reply

That ghost looks cool, but also kinda alike made from crystal. Clothers of summoner are also cool looking
Reply

wrong folder in :manga-ka-exhibit: but great drawing though

Reply