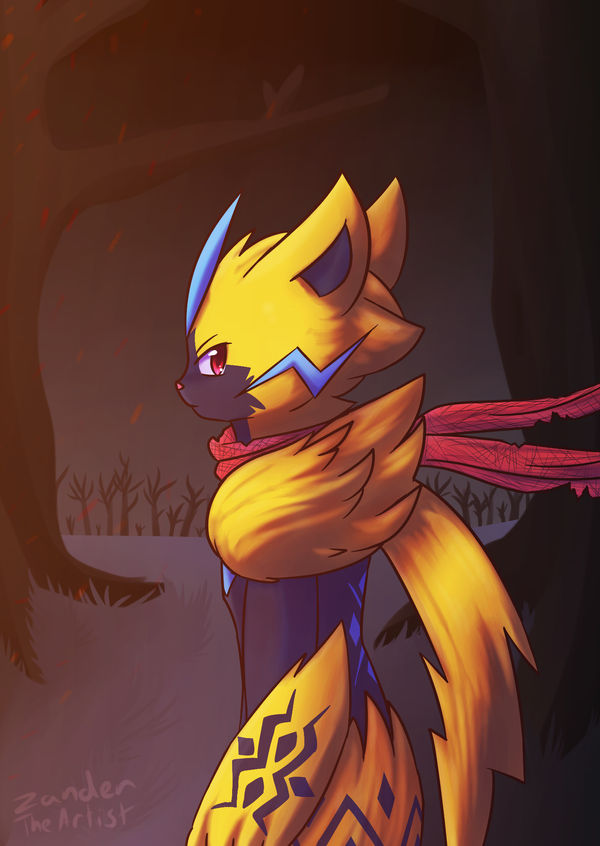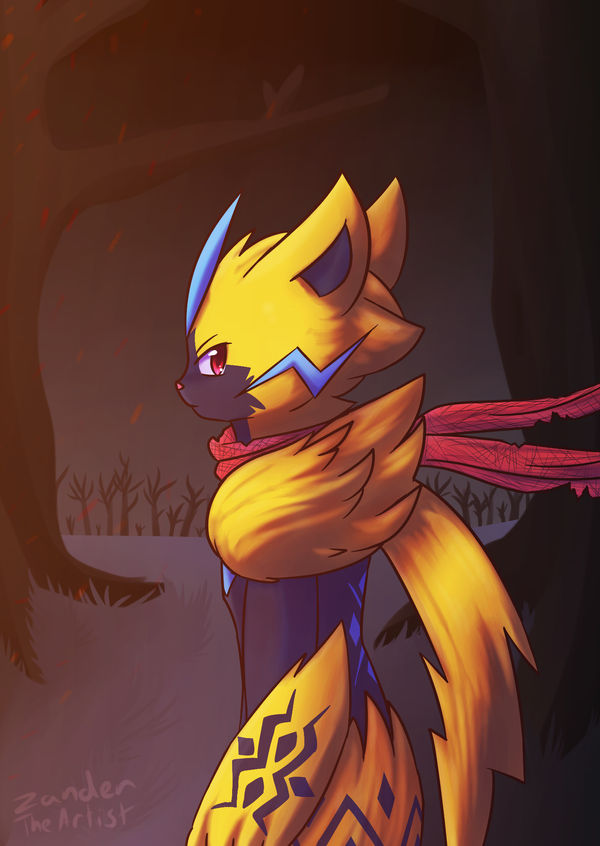 Watch
My new oc, who won't be appearing in HIF for a very long time. I wanted to get his design out there, as it's not the same as a normal Zeraora's design. I thought reusing the plain design would be boring, why not add my own twist to it? After all, I picked this design for him for a reason, it's not random.

Enjoy!
UPDATE: Fixed the neck, I forgot to add more detail to it.
UPDATE 2: I missed some more details on the lower half of the body.