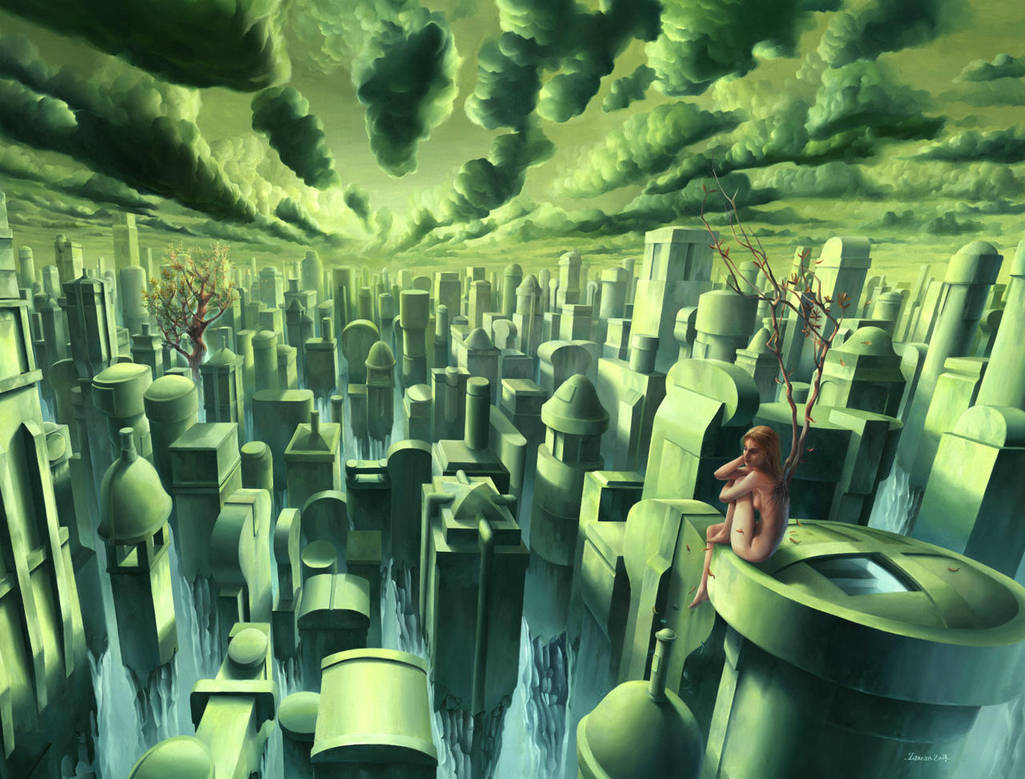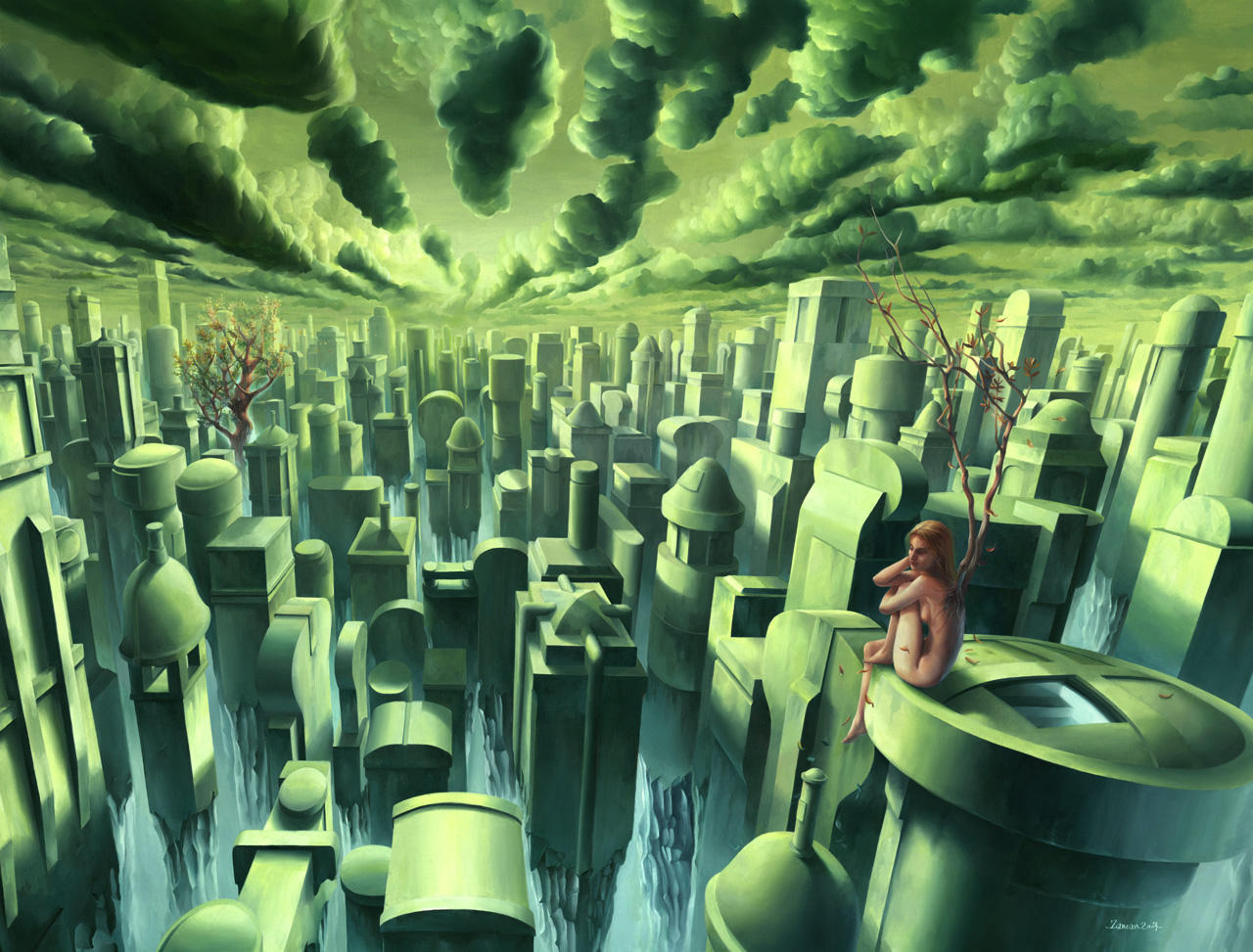 Watch
Lifeless wandering,
Through the cemetery of the places we've been
Time rubbed out the paths,
Except the one to freezing haze... swallowing our world.

Mured in concrete, my dethroned Queen,
High above we once crossed our branches

Now you're reigning over ruins.

Stretched agony comes to an end
Bitter and resigned I'll go unlearn
To the walls of unsaid
The silent loss of ourselves


-----------------------------------------------------------
Details and making of: zancan.fr
-----------------------------------------------------------
Here is a link to a deviant who wrote an interesting poetry inspired by the painting and its title: The Wall of Unsaid. Inspiring others is something that i'm very proud of when it happens.
I like how you can feel the emotions put in to the work as soon as you look at it. The girl seems so hopeless like she will never find a way to get to the other sorce of life. The only thing that bothers me is how all the buildings are so basic like shapes. I'm guessing you did that either to keep the focus on the girl and the tree and/or show how dull the city seems to the girl. I have only seen art with a simular message maybe once or twice so i like the originality factor and also the placing of everything. I'm glad it's not front and center and you have to think before you find the reason and theme.
The Artist thought this was FAIR
5 out of 10 deviants thought this was fair.
A particularly beautiful piece. It is actually amazing how much this simple picture conveys.

1) the fact that the modern society is severed from its true roots and is therefore losing itself
2) the feelings of a person who has lost what she loves and knows that she has but can't find a way back
3) the fact that isolating oneself only leads to one's inner-self decaying and leads one to a sense of being ill or ill-placed at the least.

A true Zancan work of art if there ever was one *applauds* each of his paintings is guaranteed to have depth and provoke thought ... this one in particular definitely delivers
The Artist thought this was FAIR
5 out of 5 deviants thought this was fair.