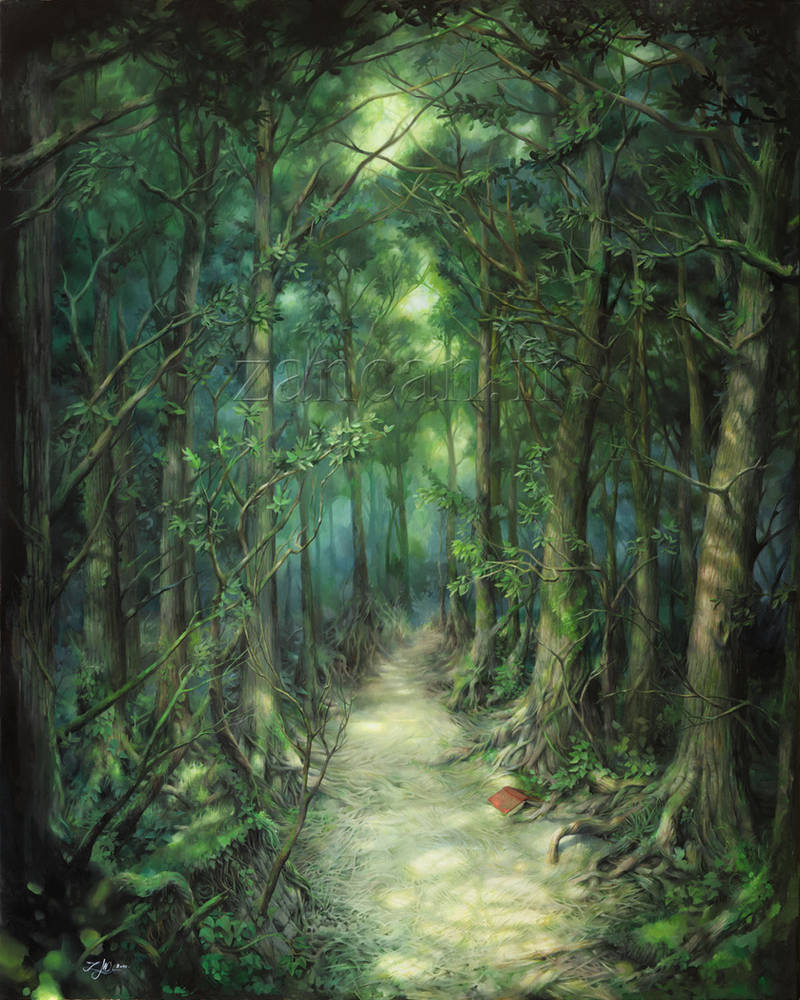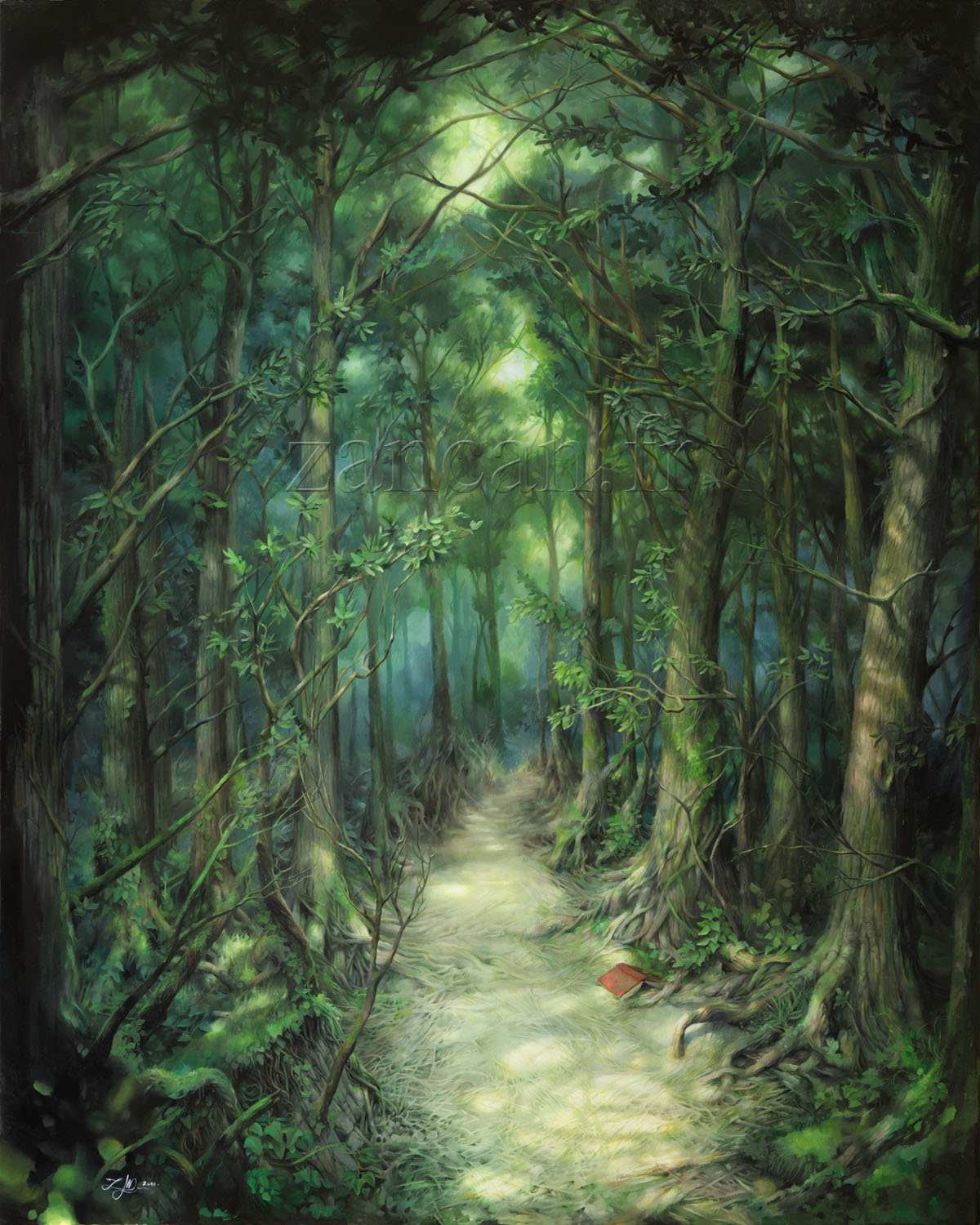 Watch
Oil painting on canvas - 81x100cm ( 32x40" )
It is only a forest.
In the first place I met this painting in a book, thus it was fair to place a book in the painting. It owes its title to a protagonist of this novel, though the latter is only an alibi.
For the first time there is no character in it. However, the painting is far from being anonymous. In front of the blank canvas, it's difficult to know were exactly we're aiming at. We need to write the pages, we have to work our way.
One can learn a lot about oneself by painting a forest.
So this is a canvas that I've start in March and finished in December ( with a number of gaps in between, unfortunately ). After drifting toward warmer tones, urban material and a more contemporary feel in my works, at one point I felt this retrograde impulse to immerse into the lush again, and to make that dive alone. It was shortly after a two-months period when I invested my time in the frantic, yet unproductive job of organizing an exhibition in a gallery near home. Quite naturally this painting shows a path which is more driven toward the inside. I was expecting it to look peaceful and bright, but it turned out rather dark ( and obsessive, and stiff with some twists, but that's how far self-analysis will go ; ) ).
Note that no reference was used here _ this forest is purely fantasized.

You can watch some close ups on the canvas >
here
<.
I will also try to make a video montage of the painting at its various stages, since I have been taking photographs of it all the way through! (if i find time, knowing the man it could take a while )
Cheerrzzzzzz !