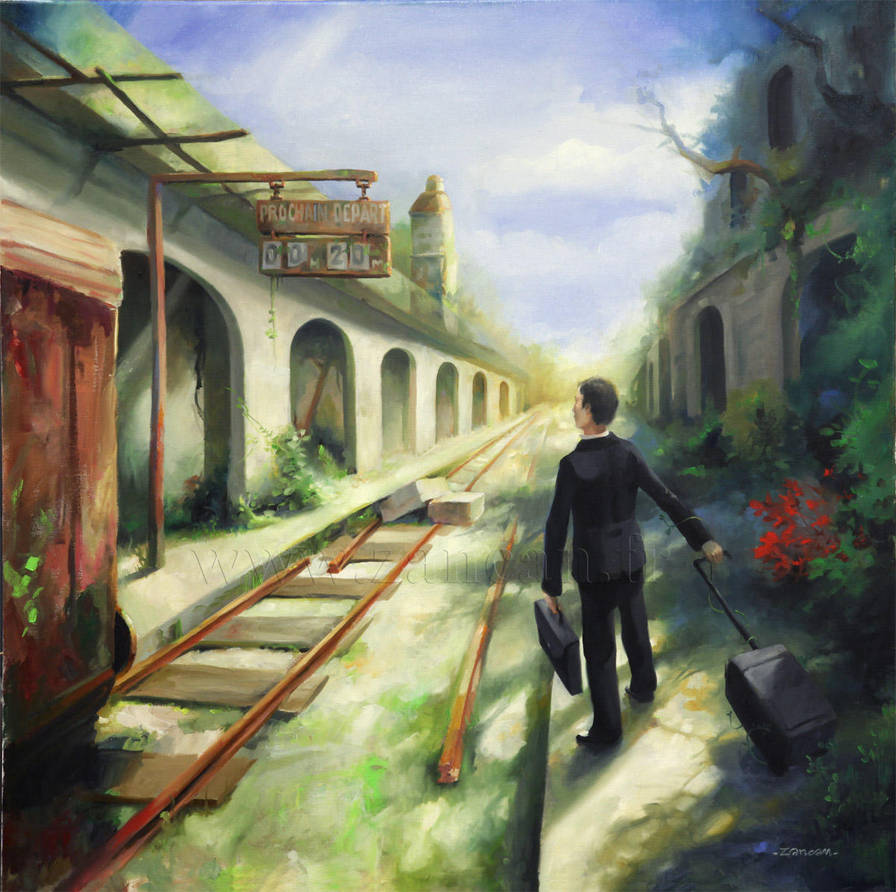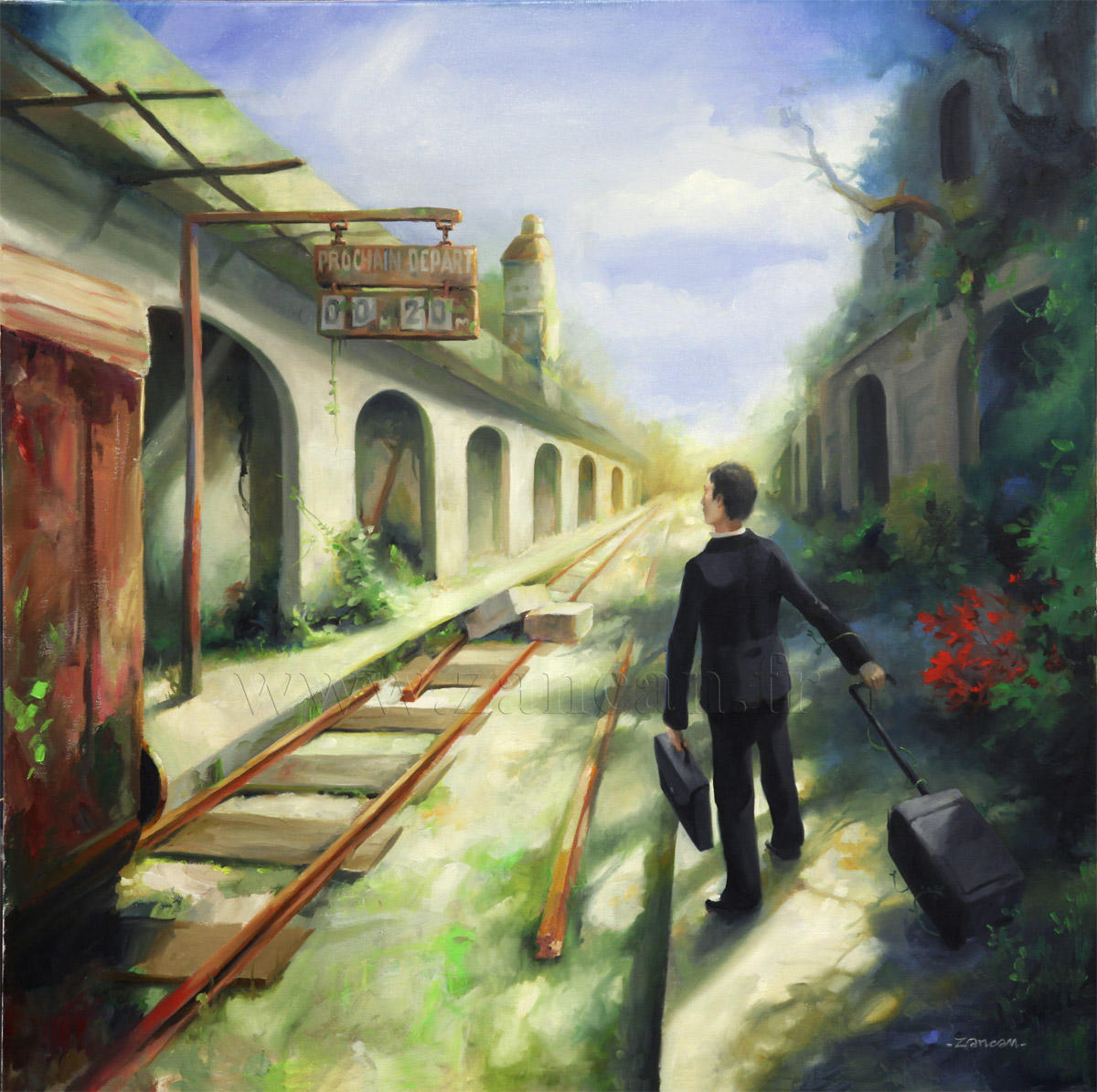 Watch
This painting is the result of my participation in the "Arting Spirit" competition, as part of Polymanga 2012 convention, held in Lausanne, Switzerland. 28 illustrators worked for 22 hours on the subject "20 Minutes".
I first though about the name of that free newspaper called "20 minutes" that I used to browse during one of those boring train travels between Bordeaux and Paris, which inspired this setup to me.
I imagined this character, dressed in a busied man's suit, who arrives in a train station to catch the next departure in 20 minutes, but finds an abandoned scene instead. Two different timescales meet in this painting, the one after which we run, and the one that inexorably flows by.
Technically speaking, I applied the same process that I used previously in those speed painting sessions: underpainting with acrylics the first day, followed by a layer of oil paint on the second day.
The painting made it to the 4th place of the competition. Although it didn't win anything, it found a buyer before it was dry, and a nice home place in switzerland.
details here:
[link]
The piece is beautiful and the sense of perspective is amazing the way that you have the back ground almost faded makes the viewer come up with something going on with out actually knowing what is going on in the background. It allows the viewer to come up with their own story in the painting. The only thing I can comment on is very tiny and something that unless your really looking at it you don't notice BUT the tower in the back ground has been slightly cut off. It is perfectly straight every but the second half towards the top. Other wise this is a beautiful image and I can not wait to see more from you. Good work, keep painting!!!
The Artist thought this was FAIR
14 out of 15 deviants thought this was fair.
Normally, when one hears of a drawing of a train station assumes Rush and crowd of the industrial age. Instead, this drawing gives a bold yet pleasant new perspective where nature and artifacts blend with indistinguishable ease. Yet that might have cost the emphasis on the character in the picture.

Moreover, the painting done rigid enough to sustain an attractive quality yet have a loose and nebulous texture giving overall sense of balance and perfection.

Lastly,The ruins and plant growth on the rail and the brightness of the drawing seems to tell a story of someone who has long waited believing in the train taking him to better place yet not not able to see the reality in front.

Overall, the painting holds a unique vision and lasting pleasant feel in the eyes of the observer.
The Artist thought this was FAIR
13 out of 15 deviants thought this was fair.