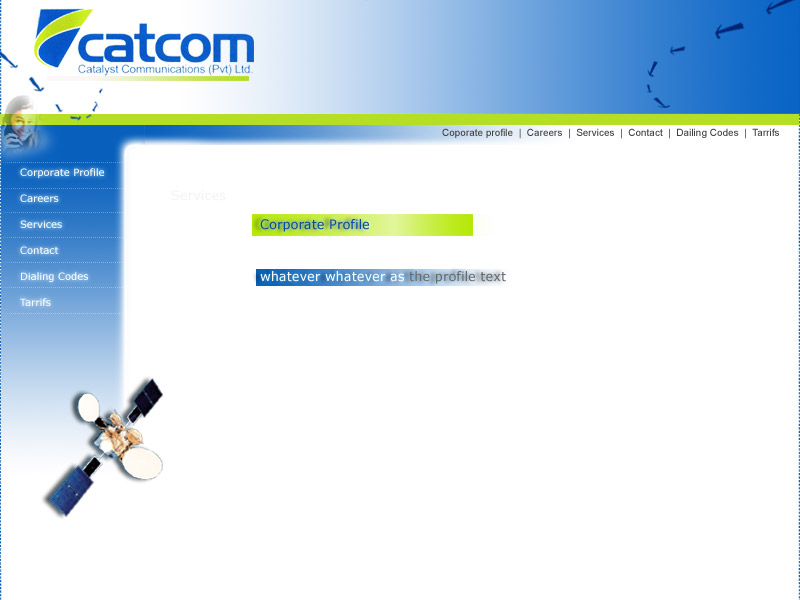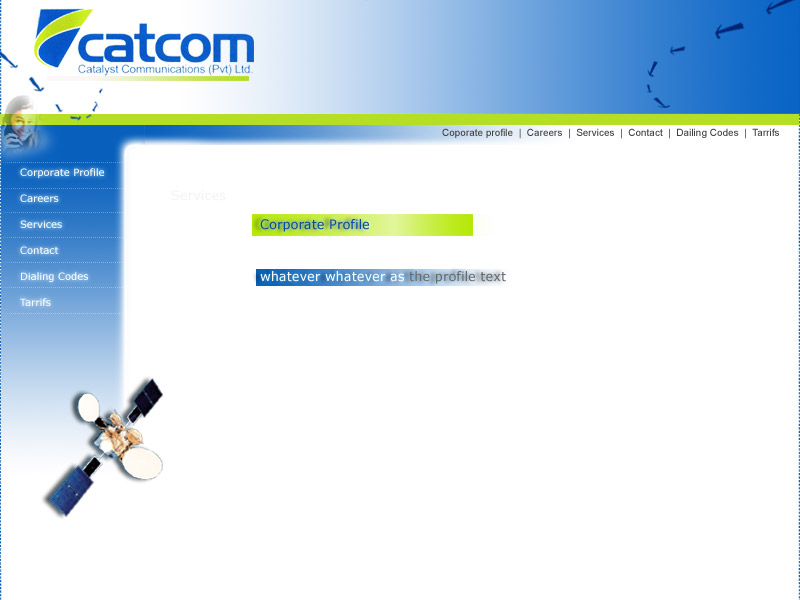 Watch
Catcom still not in its Final Form. Just uploading for more suggestions. Today i could just make its navbars and upper blue gradient bar. I expermented a lot here on the site. But what i say. Simplicity main jo bat hai..wo bussy main nahi.....I erased all graphics i had checked on this. But still i dont think i am doing some mistake. Please point that out my good friends.
HERE IS THE HTML VERSIO OF SAME DESIGN..
[link]
ANY SUGGESTIONS ABOUT MOUSE OVERS.