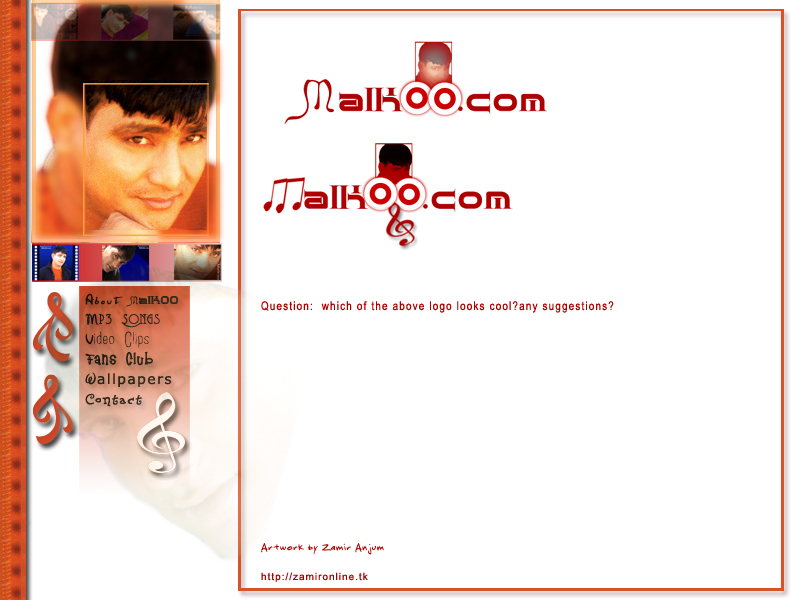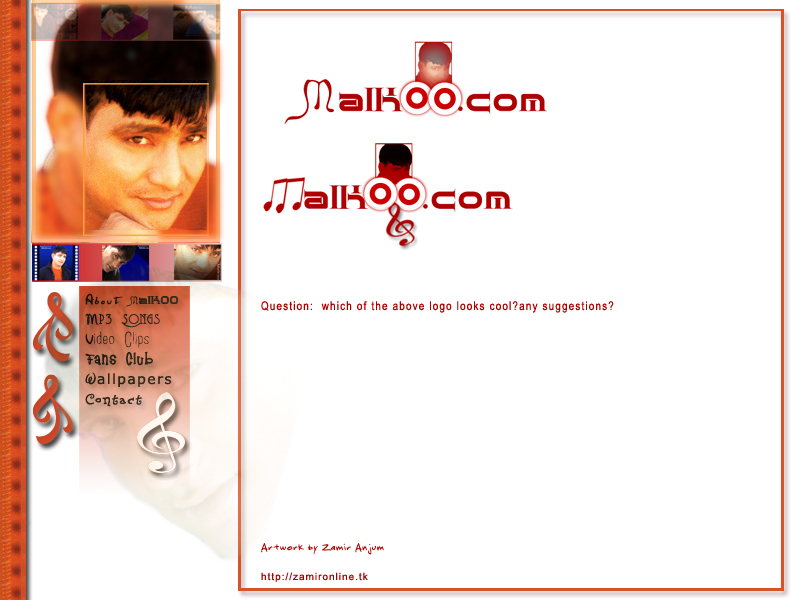 Watch
Malkoo's Website is ready to launch.....any suggestion about the improvement of the layout and logo???
Of course it could be improve ...I was not happy with it..but my client is satisfied so what????here is the text verion of same site....where i placed mouse overs also in java script.
[link]

yar sorry nto say so simple
me surprised it's malkoo's site?
i think he doesn't have art sence.
i know u can't do some thing when client satisfied.
i can understand?
sorry yar
Reply

In the logo lose the photograph its excessive.
and website will look better without two red shaps on the left of the navigation.
want more? I can go on.
Reply

hmm...Thanks yar.....But what will look better instead of those two shapes.those are vectors ..should i use there a guitar or piano graphics?
Reply

a guitar would look great. But make it a photograph of guitar.
In my opinion the layout of the website should be like this; place the malkoo logo on the top left corner and below the logo place navigation buttons. the guitar starts from the navigation and continues below also merge the photo of the artist with the guitar photo. If you can get a photo of the artist with the guitar that would be a plus. See ya.
Reply

sumhow it cud b very creative........if its is realted 2 music...u can do alot wid it...
Reply

yes its belong to music. and i made it in less then two hours.......I am myself not satisfied but the guy who gave me the project is very happy by this....
Reply

accha m suprised coz...it cud hav being much better....in alot of ways...woh issi meh khush tha...ppl r wierd ...esp clients tastes is attimes wierd ...ehhee

n-e-way then i must say its ur luck tat he liked it

heheh
Reply

Reply