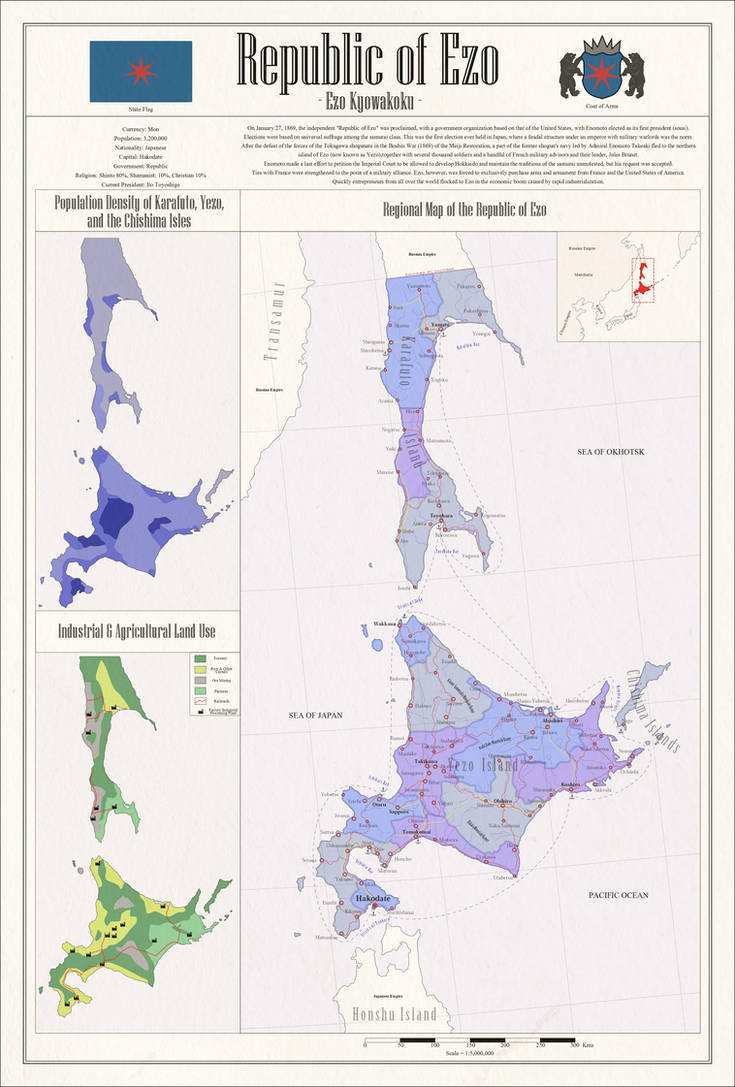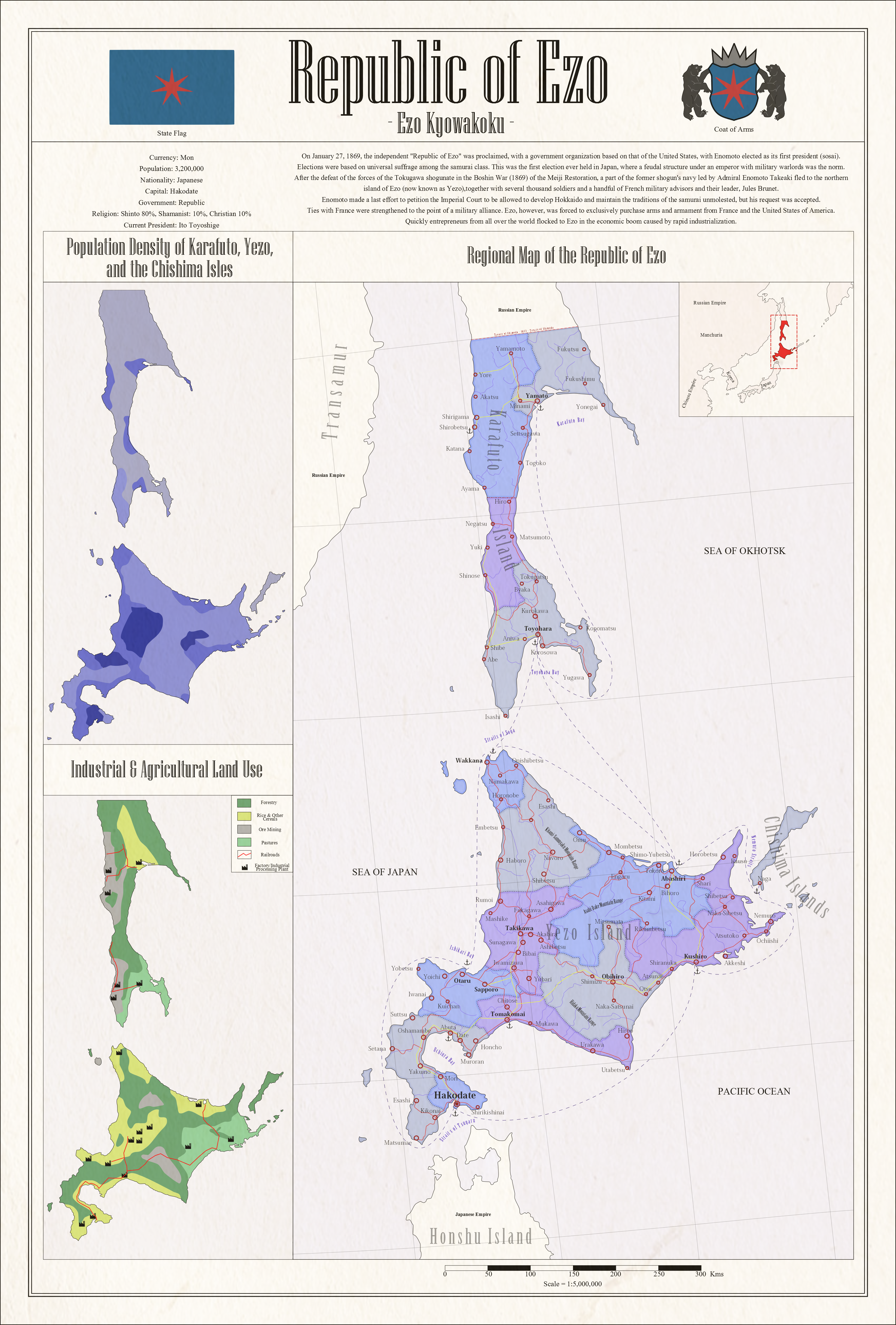 Watch
Created for the
Map of the Month Contest
as part of the
Map of the Fortnight
Contests
----------------------------------------------------------------------------------------------------------------------------
On January 27, 1869, the independent "Republic of Ezo" was proclaimed, with a government organization based on that of the United States, with Enomoto elected as its first president (sosai).
Elections were based on universal suffrage among the samurai class. This was the first election ever held in Japan, where a feudal structure under an emperor with military warlords was the norm.
After the defeat of the forces of the Tokugawa shogunate in the Boshin War (1869) of the Meiji Restoration, a part of the former shogun's navy led by Admiral Enomoto Takeaki fled to the northern
island of Ezo (now known as Yezo),together with several thousand soldiers and a handful of French military advisors and their leader, Jules Brunet.
Enomoto made a last effort to petition the Imperial Court to be allowed to develop Hokkaido and maintain the traditions of the samurai unmolested, but his request was accepted.
Ties with France were strengthened to the point of a military alliance. Ezo, however, was forced to exclusively purchase arms and armament from France and the United States of America.
Quickly entrepreneurs from all over the world flocked to Ezo in the economic boom caused by rapid industrialization.
Currency: Mon
Population: 3,200,000
Nationality: Japanese
Capital: Hakodate
Government: Republic
Religion: Shinto 80%, Shamanist: 10%, Christian 10%
Current President: Ito Toyoshige