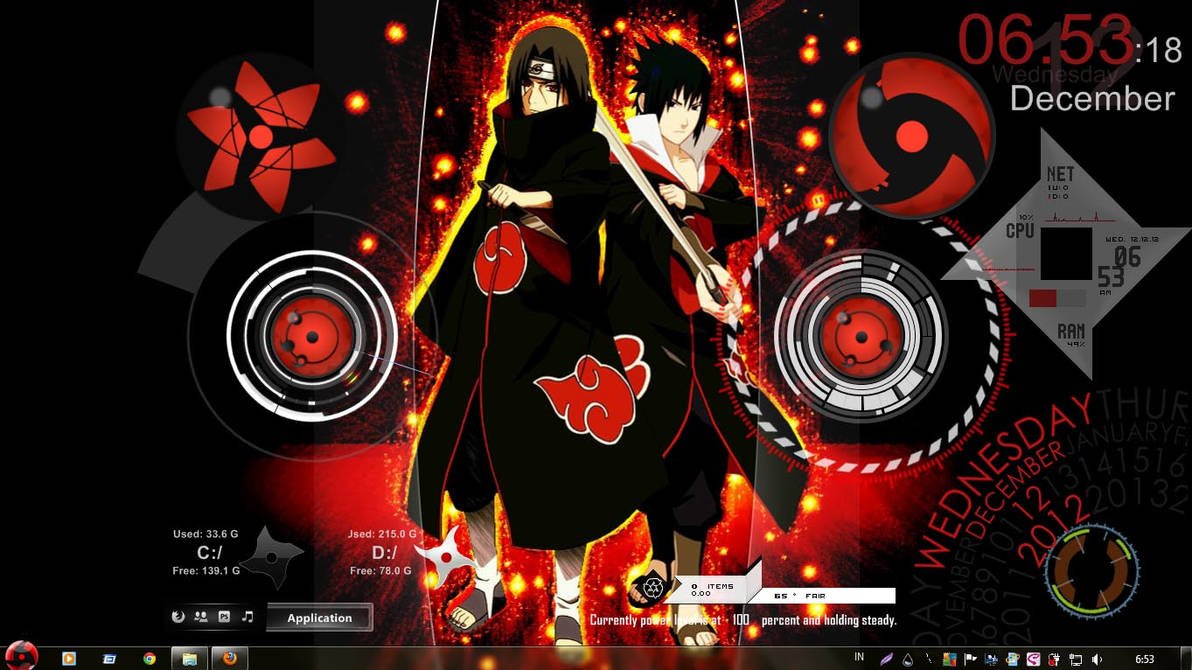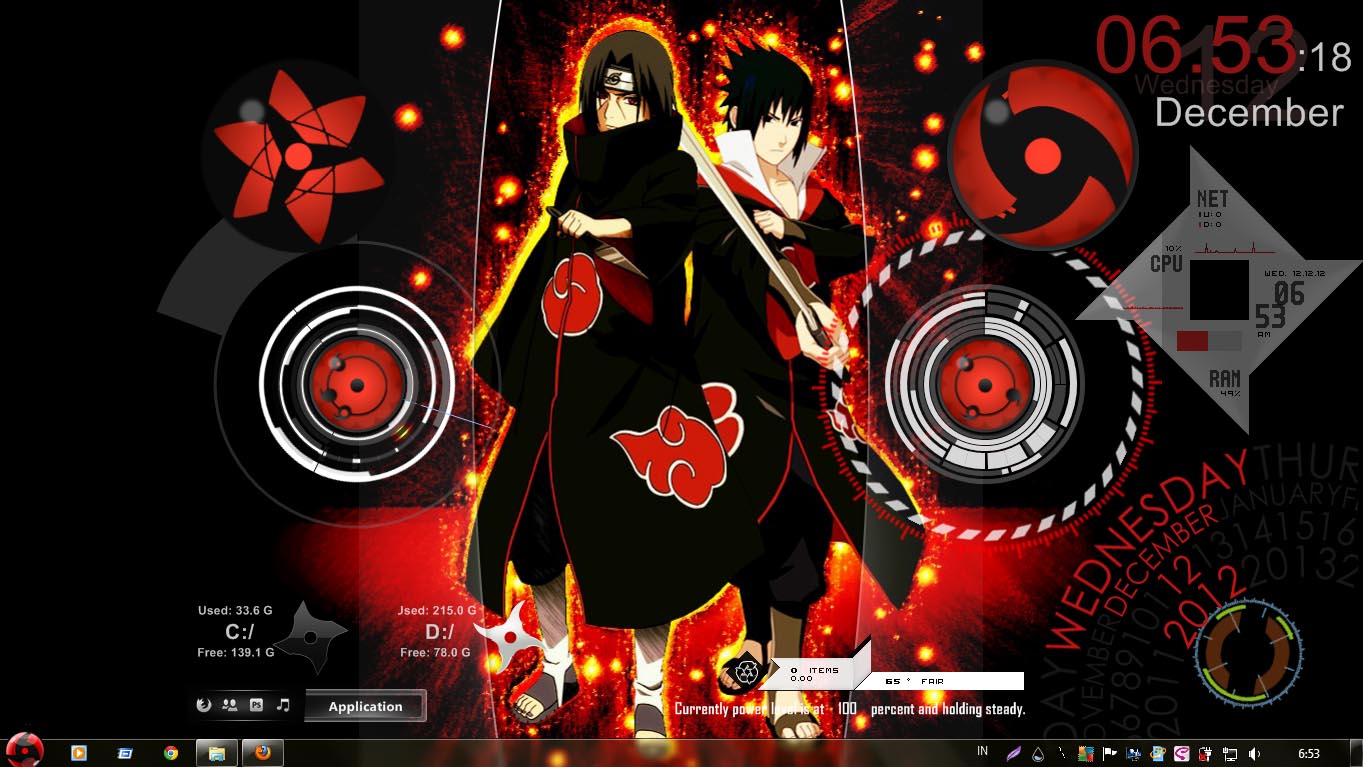 Watch
I call this
Itachi Sasuke Sharingan
theme.
This is my first attempt with rainmeter. My brother asked me to make Itachi - Sasuke theme. So I made this. I got all from many resources, I just edited them. Credits go to the original creators.
It's for 1366x768 screen resolution.
I changed the Start Orb with
Sharingan evolution - Start orbs set
by
~
KeightYlonen
.
And I changed the Itachi
Mangekyou Sharingan Clock
to Sasuke EMS Clock.

You can find Wallpaper at the skin folder after the instalation.
Need advice, please comment.
You may want to check :

Sharingan Madness 1.1

Sharingan Madness 2.1 : Tsukuyomi