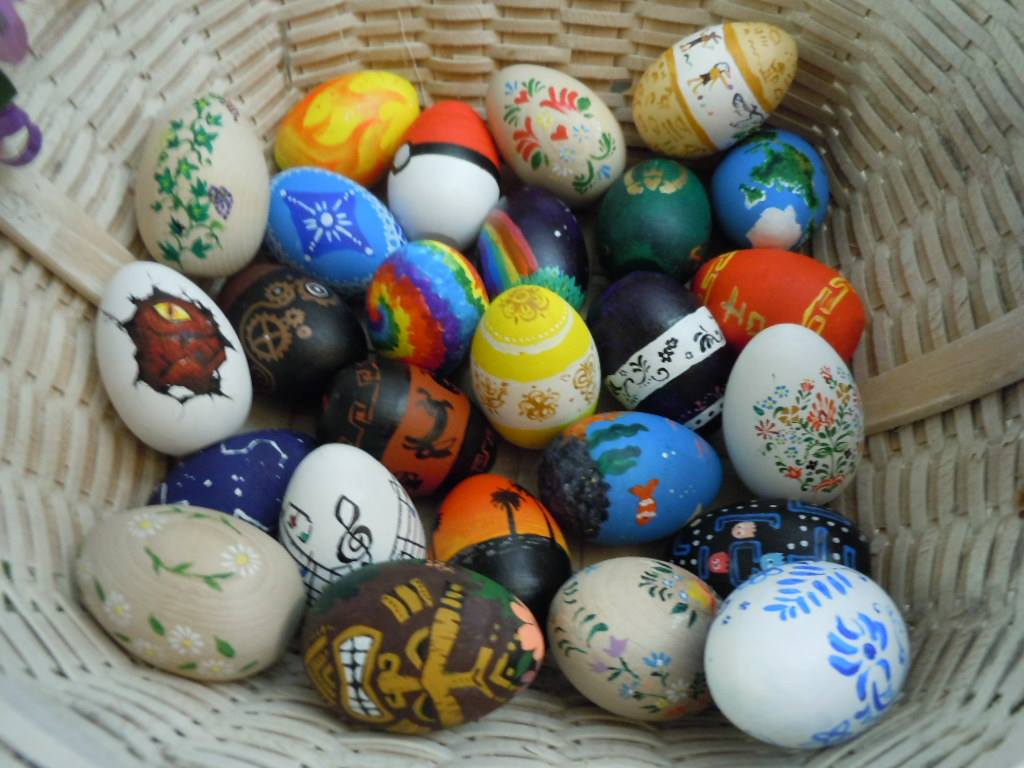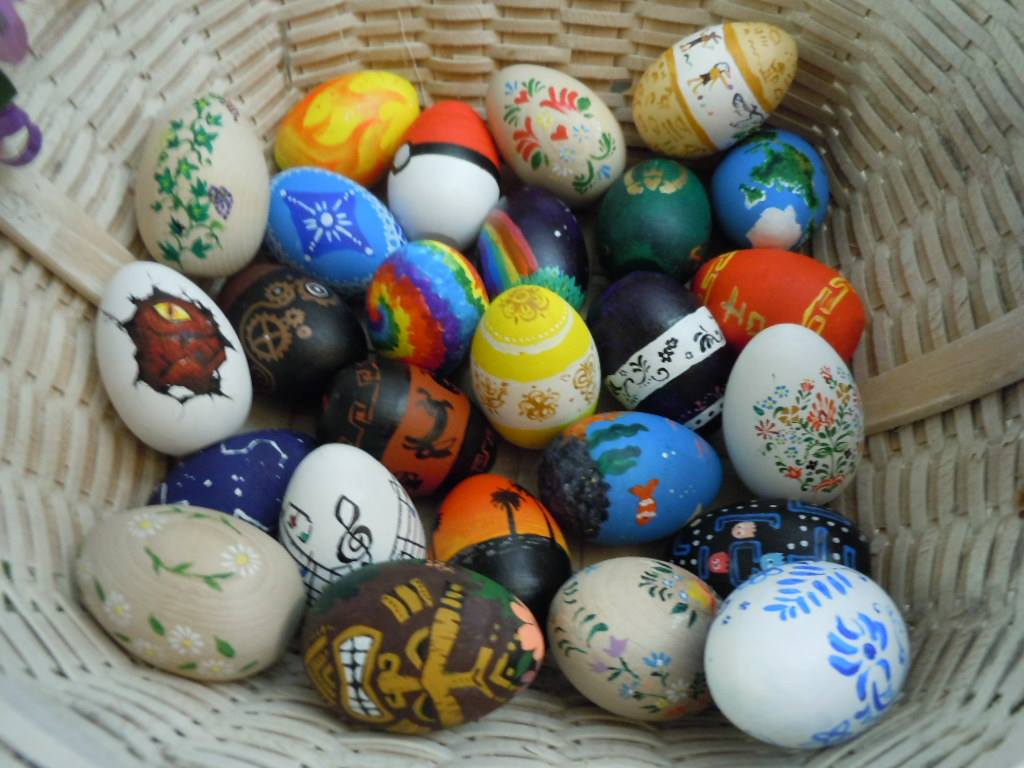 Watch
Fun painting project that's not as easy to break as the real thing!

Very nice! To misquote a CSN song:

"Wooden eggs in a basket, very free... and easy..."
Reply

A wonderful variety. Obviously, a lot of creativity went into them.
Now I want to come over to your place for an egg hunt.

Reply

Dang, there are some very nice ones in there. I like the Pac-Man, Tiki, Egyptian, Greek and the dragon eggs a whole lot myself.

And yeah, wooden eggs are much easier to work with than the real deal. XD
Reply