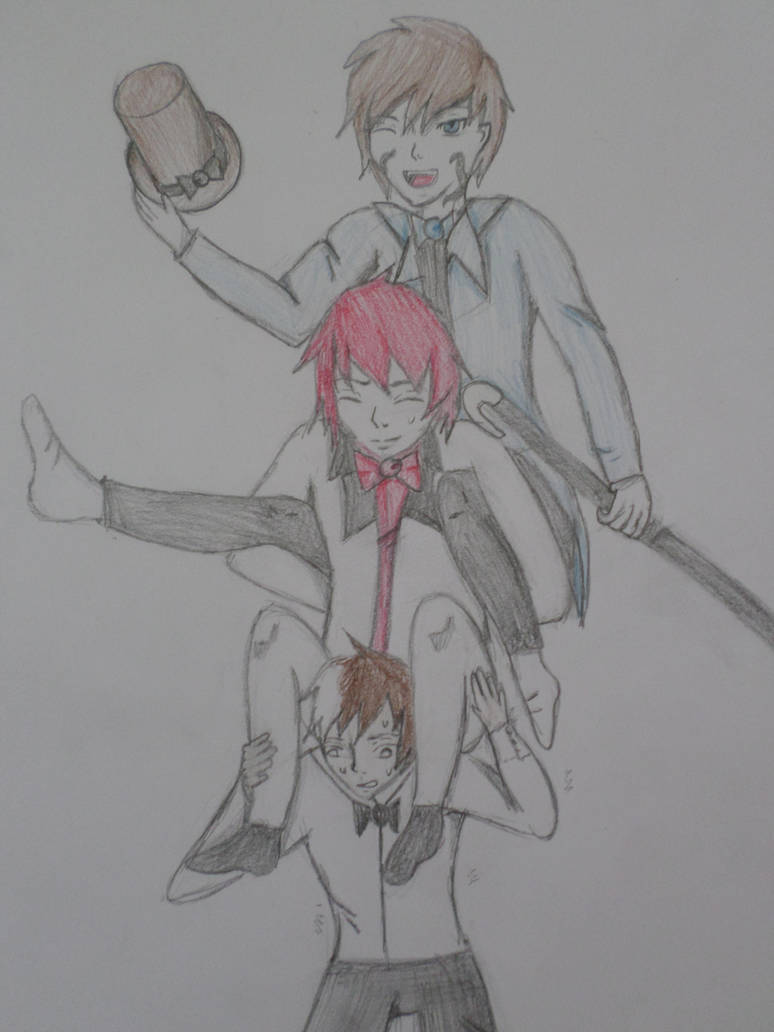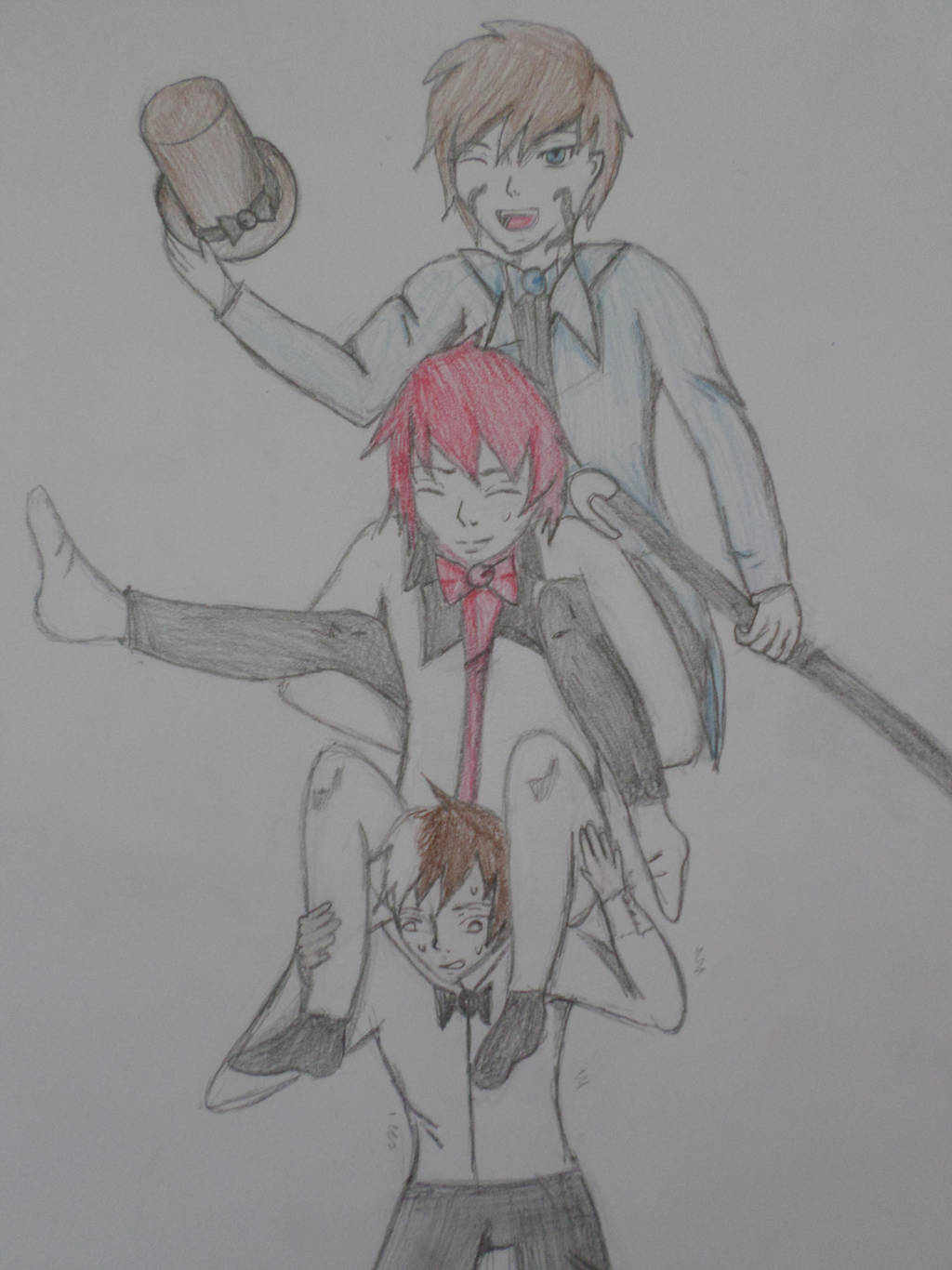 Watch
(Kill me, the school don't let me draw more Xc)
This is my: "I belive in god, and his great sense of humor!" series.
Well this thing is not just between me and Dragon. I will use all of my friend's ocs to make a joke pic like this. So be ready, 'cause u all will see so much shit here. XD
So this pose is not my original idea I just changed a little, but I still hope u like it!
Original:
mugges.deviantart.com/art/Draw…
by

The (faboulos) trio by


XD this is funny

I don't mind if you use my OCs
Reply

Reply

Reply

Yes he is down there XD when i think it twice he should be in the middle since the vampire is stronger. xd
Reply

Omg this is the best thing to see this early in the morning xD
I know how you feel, school wont let me draw either ;-; or have a peaceful rest
Reply

Haha thank u!

Mhh yes and i still have to study on today too Xc
Reply

Your welcome!

Ugh same I have two exams this week and I am stressing out
Reply

I only have one on tomorrow from History.

Plus i have a shit ton of Ats and requests up here...maybe i should start them.
Reply