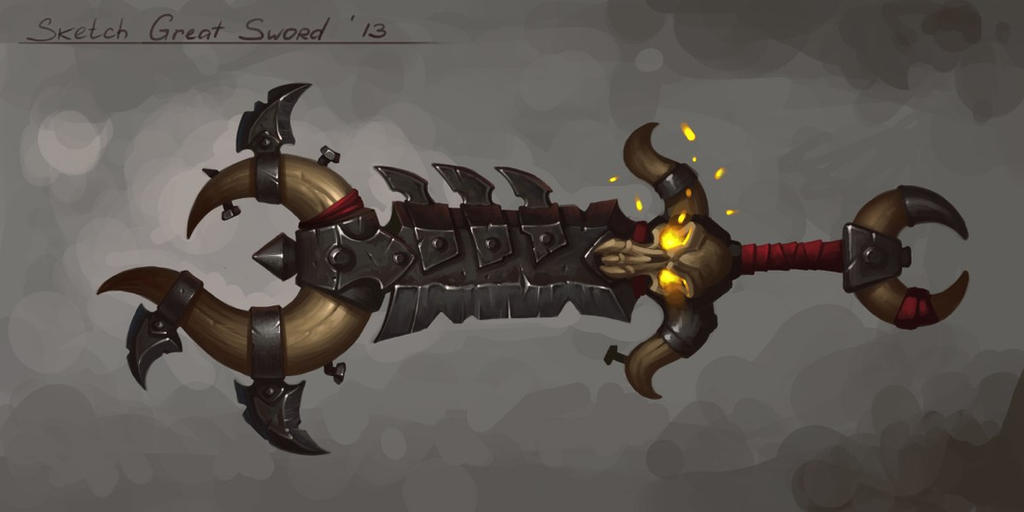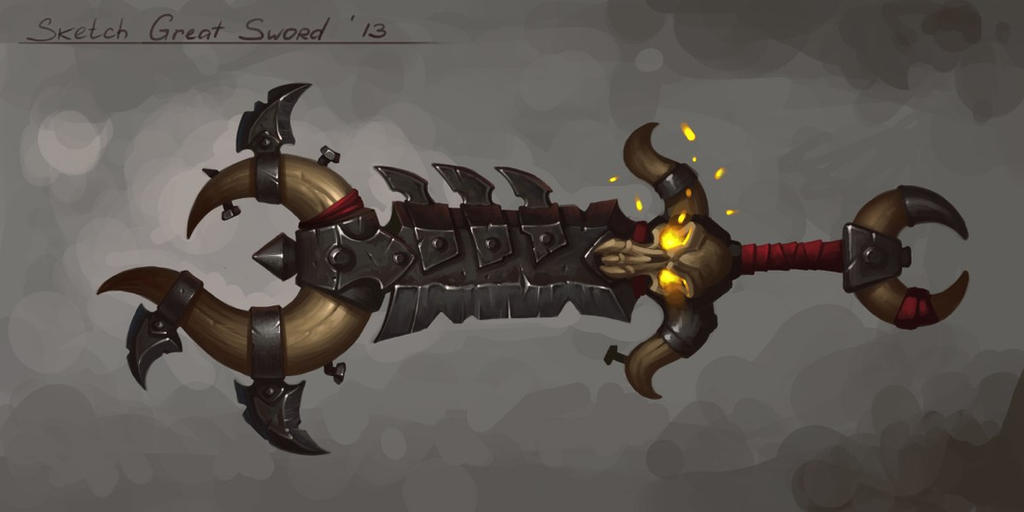 Watch

It looks wicked cool, don't know if I would call it a sword, more like a mace.
I'm sure it would to tons of damage, just not the piercing or slashing type.
Reply

Reply

oh Niiceee horns and spikes, love the theme

Reply

Wow, really nice, congrets!
Reply

I don't think I ever seen something as unusable in the role of a sword as this, so that's certainly an achievement

Reply

Reply

Изумительная работа! Рисовка высочайшего уровня!
Reply

Ну до высочайшего уровня мне еще далеко.Но все равно спасибо!Очень рад,что вызвал такое впечатление)
Reply

Reply