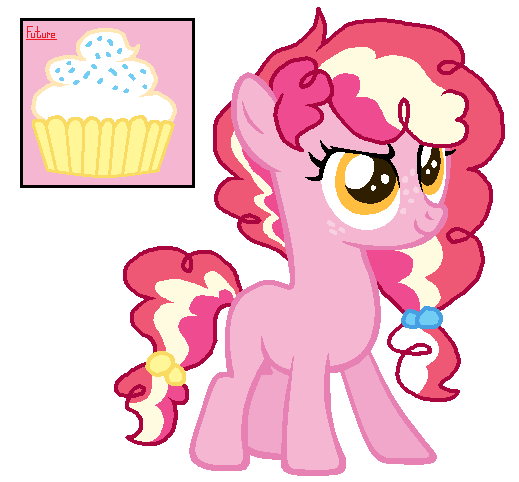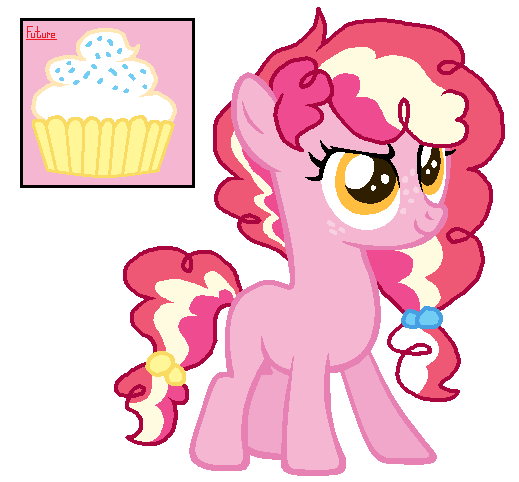 Watch
Edit: Messed with her colors to make her more like a Mini-Pie and less like a Copy-Pie

Puff Pastry

Nicknames: PuffPuff (Parental), Mini-Pie (Applejack)
Parents: Pinkie Pie & Cheese Sandwich
Siblings:
Marzipanini,
Topsy Turvi
(Half-Sister),
Cheesy Poof
Personality: Loud, goofy, studious, determined, adventurous
Special Talent: Baking, decorating cupcakes (No CM yet)
Small Bio: PuffPuff was the first "planned" foal of the CheesePie family. Being born way after Marzi and Topsy, this little filly always had two big sisters to look after her. PuffPuff doesn't have her cutie mark yet but always enjoys helping big sister with baking and taking care of her little brother, Cheesy Poof

Adopted from SunlightDew
Puff Pastry belongs to me
Dolling by me
Base by caecii

watch out I might steal her
Reply

I love that coat color :3
Reply

Reply

Reply

Wow, rude much?
It's a shipfoal with Pinkie Pie and Cheese Sandwich, it has to have some similarities with PP!
Reply

Rude and unnecessary comment is... rude and unnecessary

Reply