Mature Content
This content is intended for mature audiences.
---
or, enter your birth date.*

Month
Day
Year*
Please enter a valid date format (mm-dd-yyyy)
Please confirm you have reviewed DeviantArt's Terms of Service below.
* We do not retain your date-of-birth information.
▐
▐
█                                                           A parody cover for my pinup mpreg romance webcomic
█▐                         starring the main characters of my mpreg novel by the same name
█▐ 
█▐                                                                                                                                                                                                                     Read comic | Read the book | Discord chat | More info#mpreg #romance #scifi #drama #mlm #crimefiction
Page roster
◣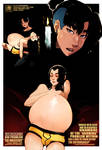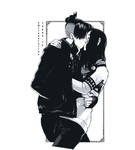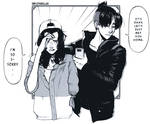 I'm amazed at how well you draw boy bellies all filled up~
Reply

Nice!............ Wait..... That a dude!?
Reply

Reply

Why is he growing??? Pregnant??? Air???
Reply

The world may never know. Unless maybe he explodes.
Reply

Reply

Good gosh, the way you draw tums is just aaaaa perfect
Fantastic work as always!
Reply