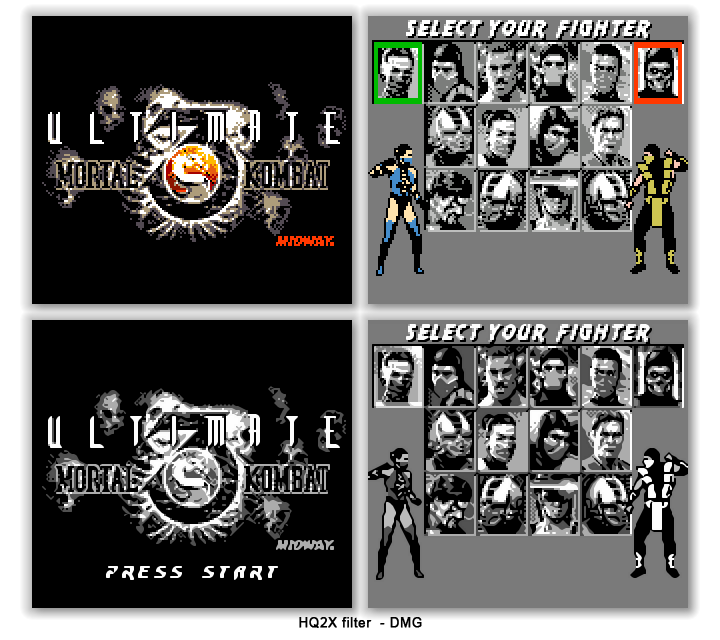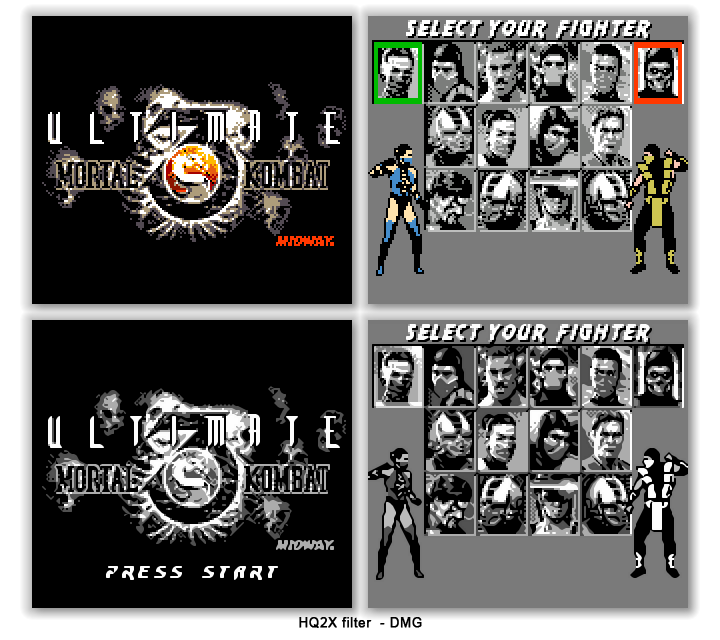 Watch
What a classic 8-bit version of Ultimate Mortal Kombat 3 could look like. Includes GB Color / NES style and classic GB black & white version with HQ2X filter.
UPDATE: this is a playable game now on the real GB hardware. See it in action and read about it here:
www.retrogamenetwork.com/2014/…

How can I mod GBC games like this? I mean what tools you used for modding.
Reply

Hi, you can edit ROM graphics using this tool:
www.romhacking.net/utilities/1…
(But if the game uses compressed graphics, editing them won't work.)
This UMK3 project however is not a hack or mod, it was custom programmed from the ground up in assembly.
Programs used included the RGBDS assembler and PCX2GB (for converting art files into byte code).
Reply

Hey, mind if i do a GBC version of the top left pic (Well, one where the character portiats are colored instead of B/W (Wanna do a coloring exercise)
Reply

Sure, please go ahead. Let me know how it turns out. I tried colorizing it myself but it looked too cartoon-y.
Reply