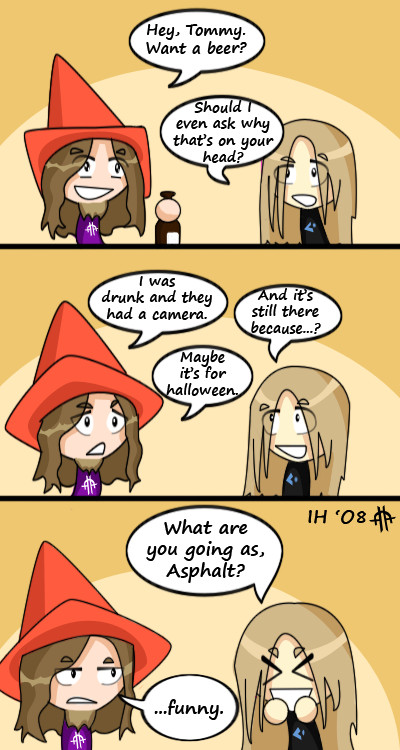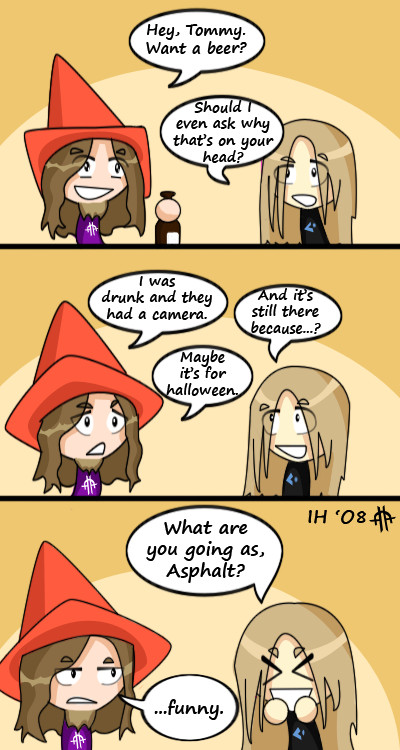 Watch
Not only does Henkka put on a road cone in the documentary that comes with their live dvd, I also found a picture of him wearing one in the flip-book that came with it

He must like them.

Reply

these SA comics of yours are just too much for me to handle <.< SO FUnNY!!
Reply

This one made me laugh



Reply

Haha asphalt!

The part in the DVD where he has a cone on his head makes me laught

Reply

Yeah

They are such a classic bunch! Always doing something fun or random. But that's why we love them

Reply

I love Henkka's face in the second panel. You definitely have his personality well studied.

Reply

Thx again

I always worry about that aspect.
Reply


You've got him. That's a classic Henkka face. Tommy cracks me up too in the second panel. You're really good with facial expressions.
Reply

Tyvm

It's the most fun part, and sometimes the hardest >.<
Reply


Ha ha! Just as I started to answer this comment, Respect the Wilderness came on.
Reply

Drink wine from her springs... One of my favorites

Reply

LOL...This is really funny....

Reply

lol yay ! I want the beer >.> <.< maybe.....
Reply

This made me laugh so much! XD

It was about time someone made a comic with that cone on Henkka's head :3
Reply