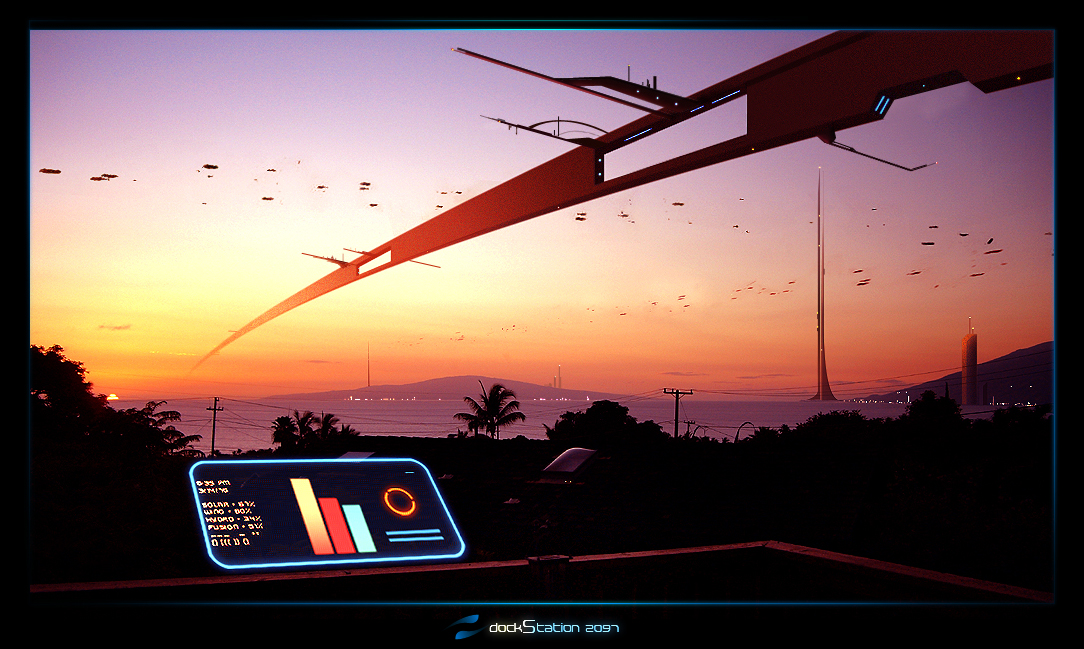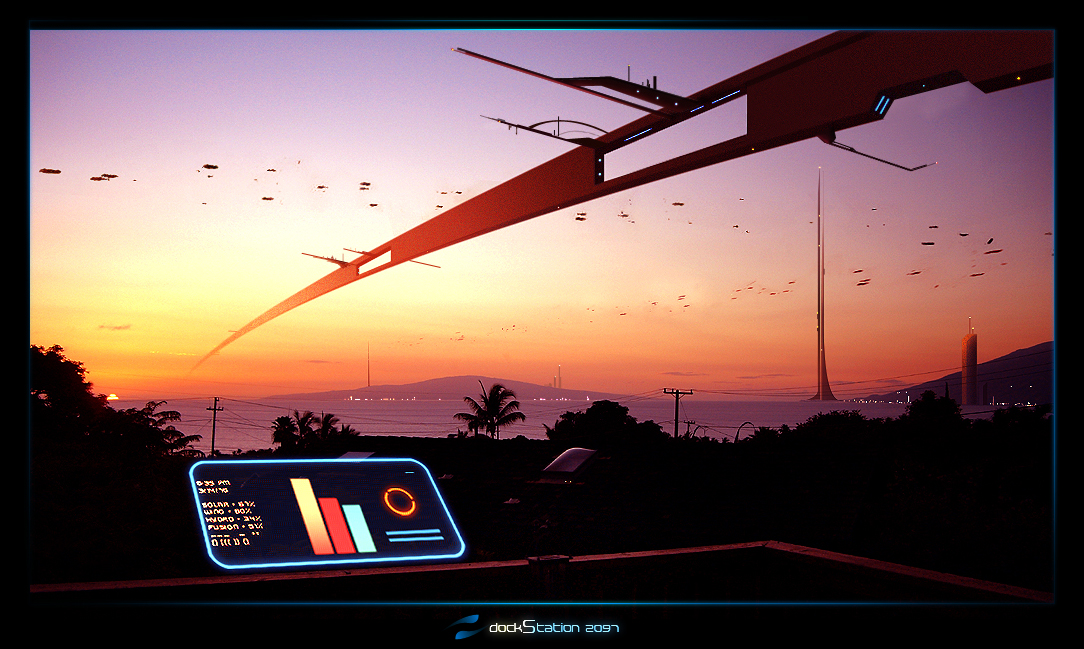 Watch
This is one I did a while back, a year ago I believe.. even before FUTURE9. Why didn't I submit it? I forgot why, but I'm deciding to post it here.

The scene depicts an elevated metallic bridge spanning in between the islands of Hawai'i during a nice sunset in the year 2097. Platforms emerge from each side with capabilities of supporting small communities and local power stations: The first step toward multi-leveled cities, when landspace grows scarce and claustrophobic. Only the wealthy can afford residence here.

A control panel screen displays the amount of energy left from various natural power sources including solar, wind, and hydrogen, as well as fusion before you reach your consumption limit designated by your local power station.

Tall spaceports in the background serve as a launchrail for departing ships traveling to the spacedome or the moon. Mars research teams depart on specialized towers elsewhere.

Everything is powered by renewable sources, but are still fed through power lines as the efficiency of wireless energy transfer has yet to meet the required level needed to replace the power lines.