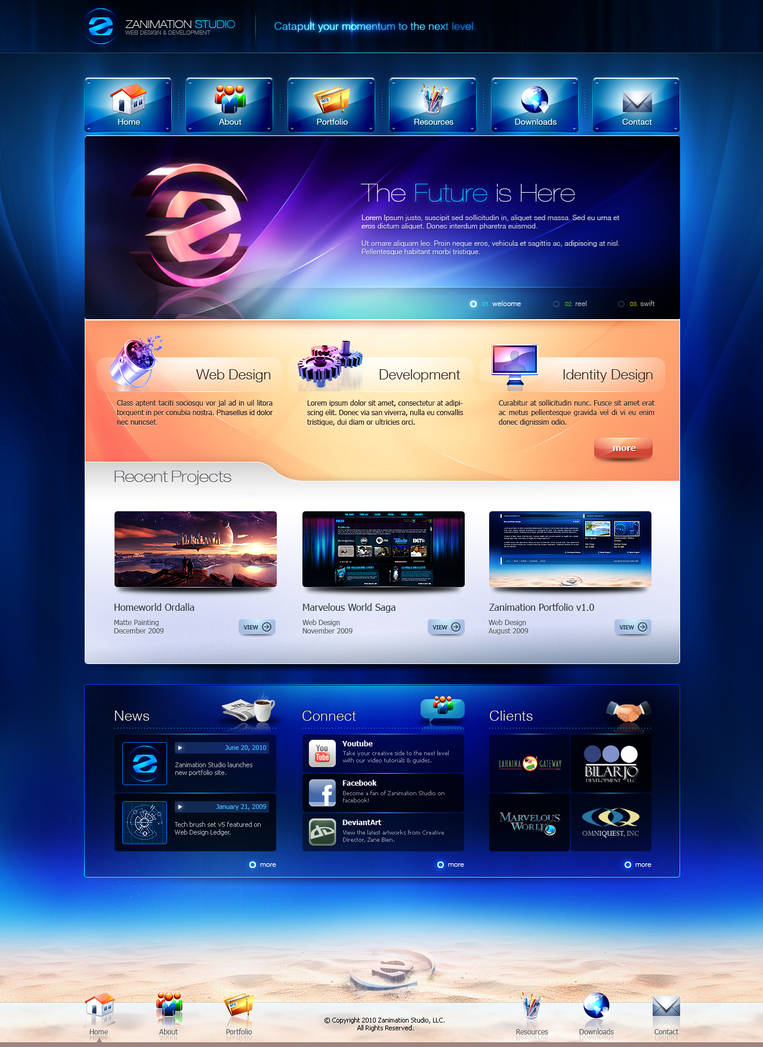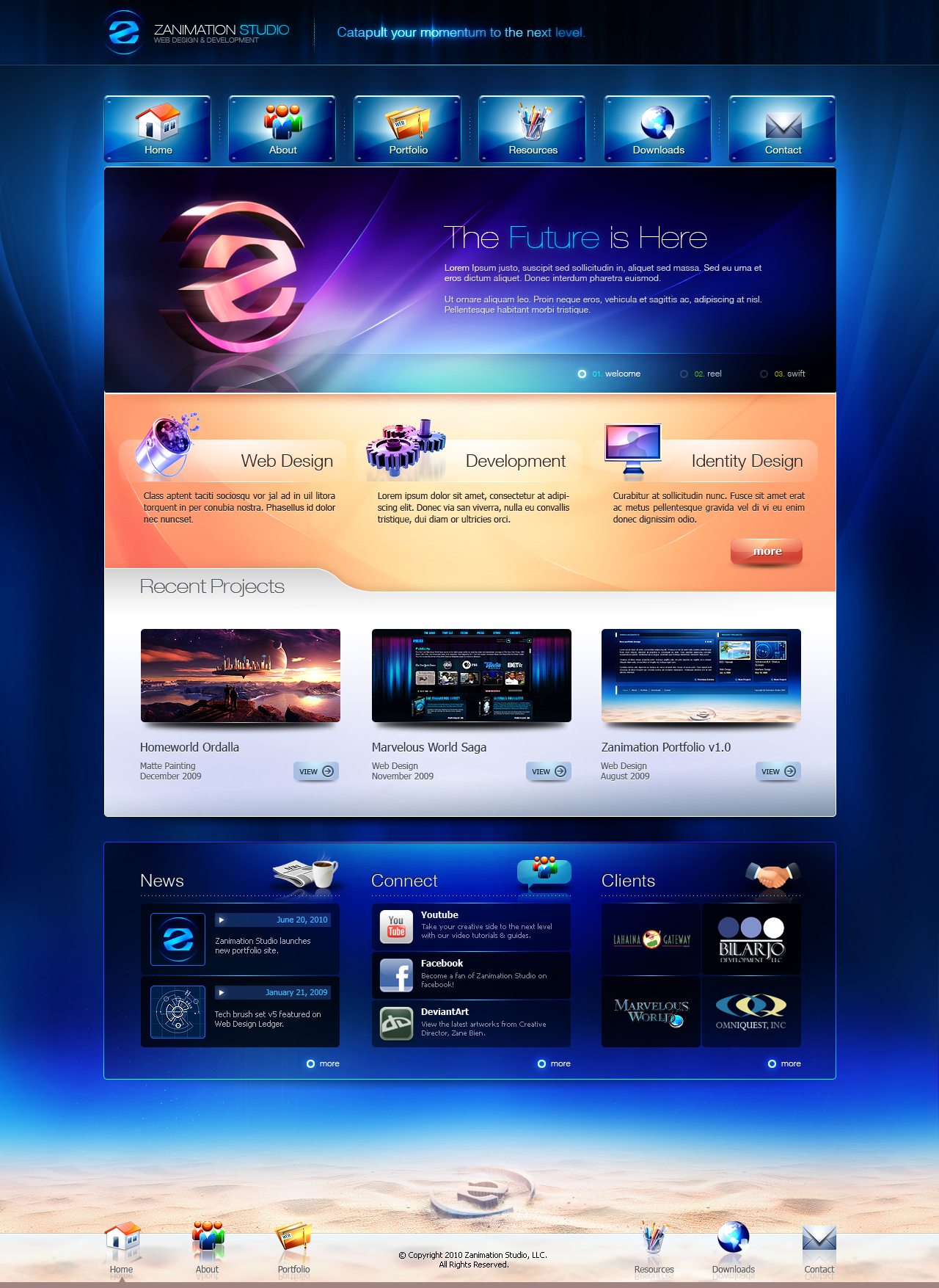 Watch
Whew, here it is, Zanimation Portfolio 2010. Big step up from portfolio 2009.
All navigation icons I made myself except for "resources" which is credited to *
LazyCrazy
Other icons were obtained and paid for from istockphoto.com
I reused the sand footer from my 2009 design. I just love it too much.
Hopefully I will develop this by June. Didn't develop 2009 because I was never fully satisfied with it.
Critiques welcome. Let me know what you think.
--
Photoshop CS4
~40 hours
Wow, eyecandy madness! Why wouldn't I score it perfect fives then? Excessiveness is the answer.
most of the effects and Icons are top notch-executed, yet, together they don't complement each other correctly, and therefore nothing stands out the way It could have if it had a little space to breath in.

I'll give an everyday life example; I'm going to grab lunch downtown where I work, and somewhere in between the ordinary grey looking people, there stands a gorgeous blonde lady, she is stunningly beautiful.

Now imagine there were no ordinary people and plain women in the scene, only 906090 blondes, not one of them would have the effect of the single one from the scene with the plain ladies.

Back to your piece, if you want lets say, "The future is here" to stand out more, it has a beautiful colorful swooshy background, however, underneath it, is another lovely background. Both are great, yet none give me the wow factor as if it stood by its own.

Bottom line I think that re-balancing the graphics here could do miracles.
The Artist thought this was FAIR
101 out of 111 deviants thought this was fair.