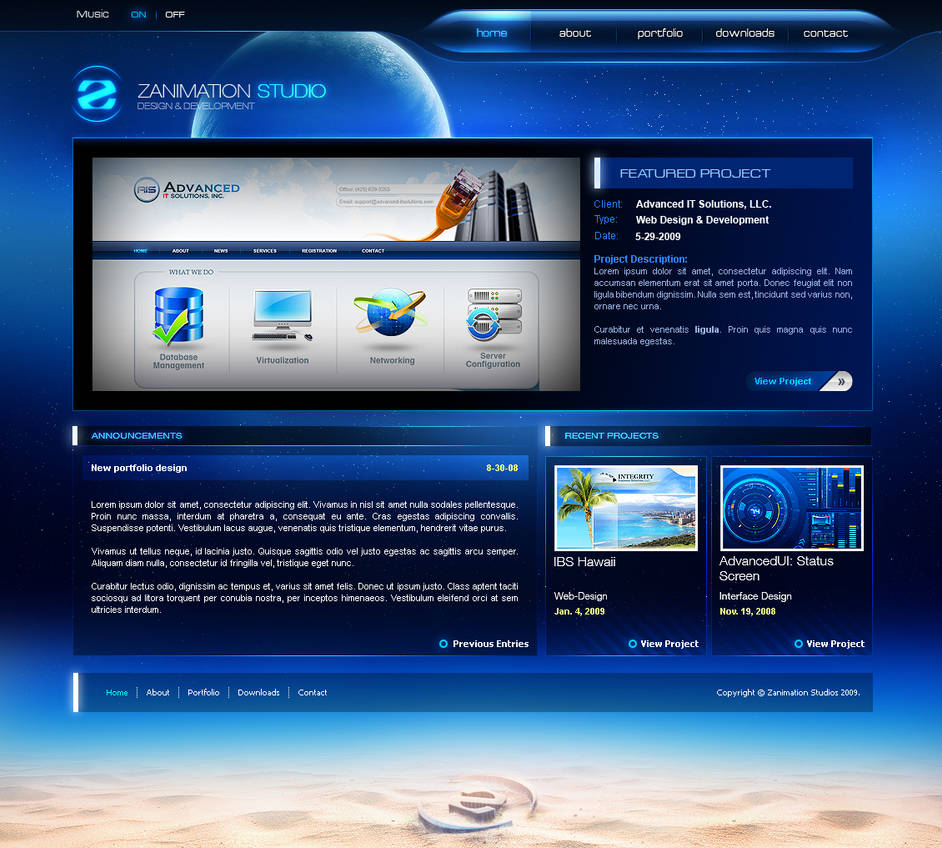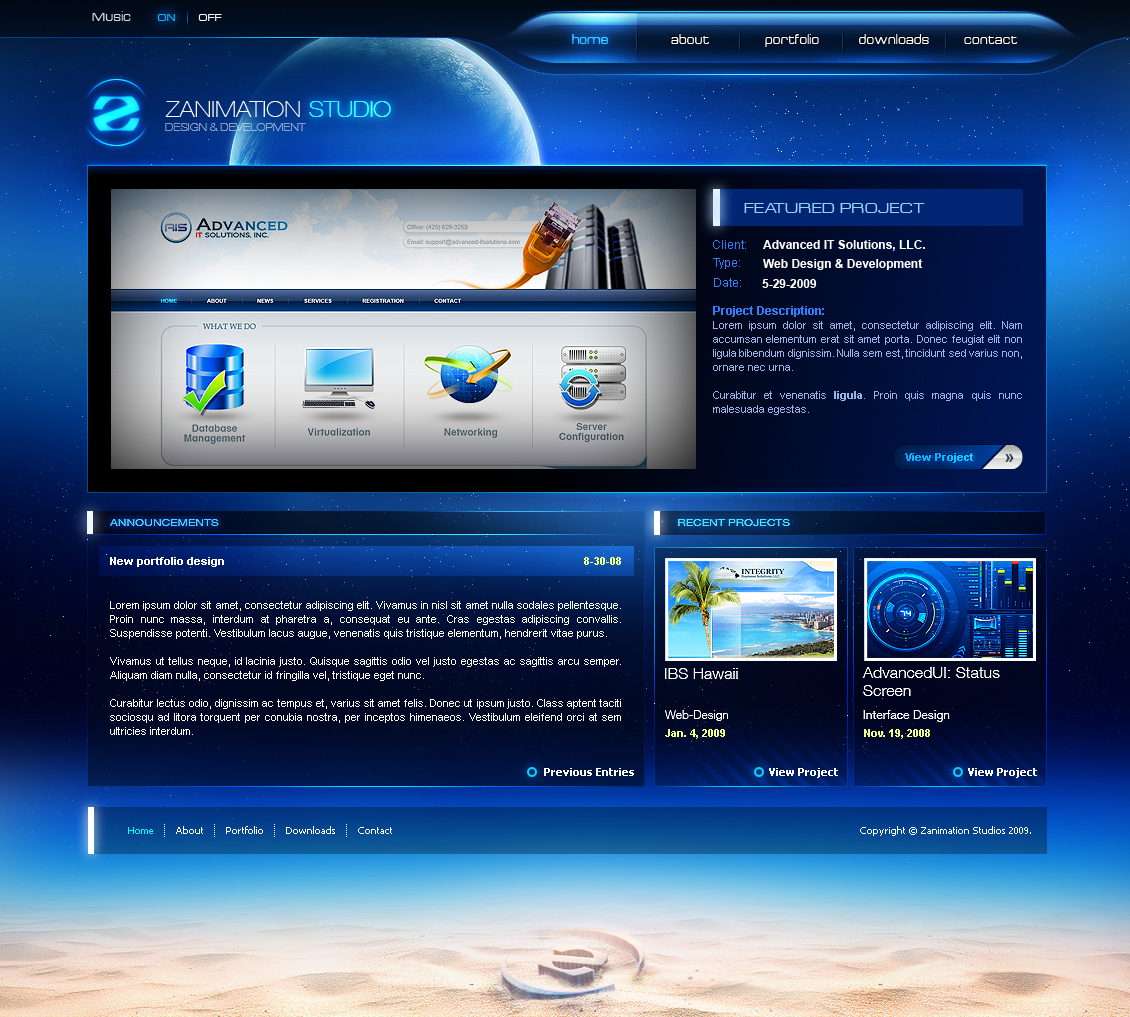 Watch
Portfolio 2009
Well this is it, version 1. Gave it all I got.
Designed to be developed entirely in flash, which will be done over the next few months.

This looks amazing--a very clean site, and it should turn out wonderfully when fully coded and all is said and done.

It looks easy to navigate, and I especially like the "What We Do" part. As someone who browses the web quite a bit, that's probably one of the most useful things you can ever put on a website.

Everything is easy to read, and none of the font is too small to see.

I love the background images--especially the logo at the bottom. It makes for an appealing visual, and the colors all blend well together.

All in all, I think this is wonderful, and it should make for a very easy, browseable site.
The Artist thought this was FAIR
54 out of 55 deviants thought this was fair.
Its great and it looks esthetic don't know about capabilities but it looks what is needed to obtain what you want from a database maybe i don't have the HTML or anything like that.

Now looks as well futuristic. and it does attract the attention of the individual.

Other thing is amazing how each person shows heis creat
Now I would love to know what program you used to do this as like that I can do the quality this one as. Could you please let me know?

hope everything goes well in the future hope so
thanks a lot
The Artist thought this was FAIR
1 out of 1 deviants thought this was fair.