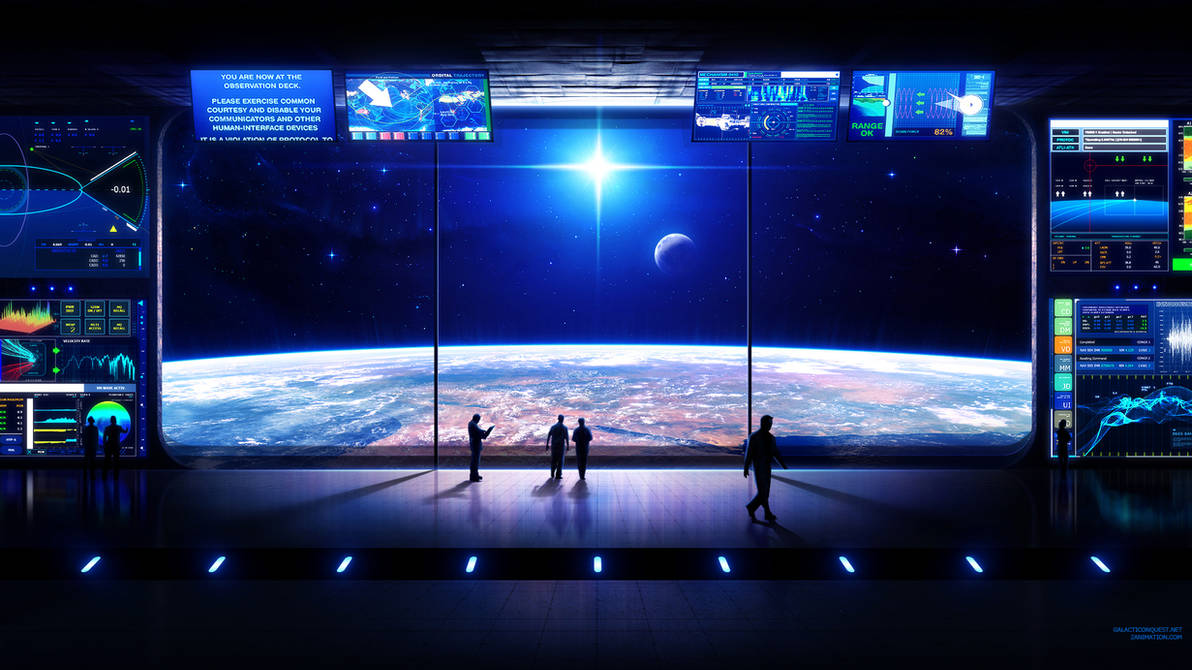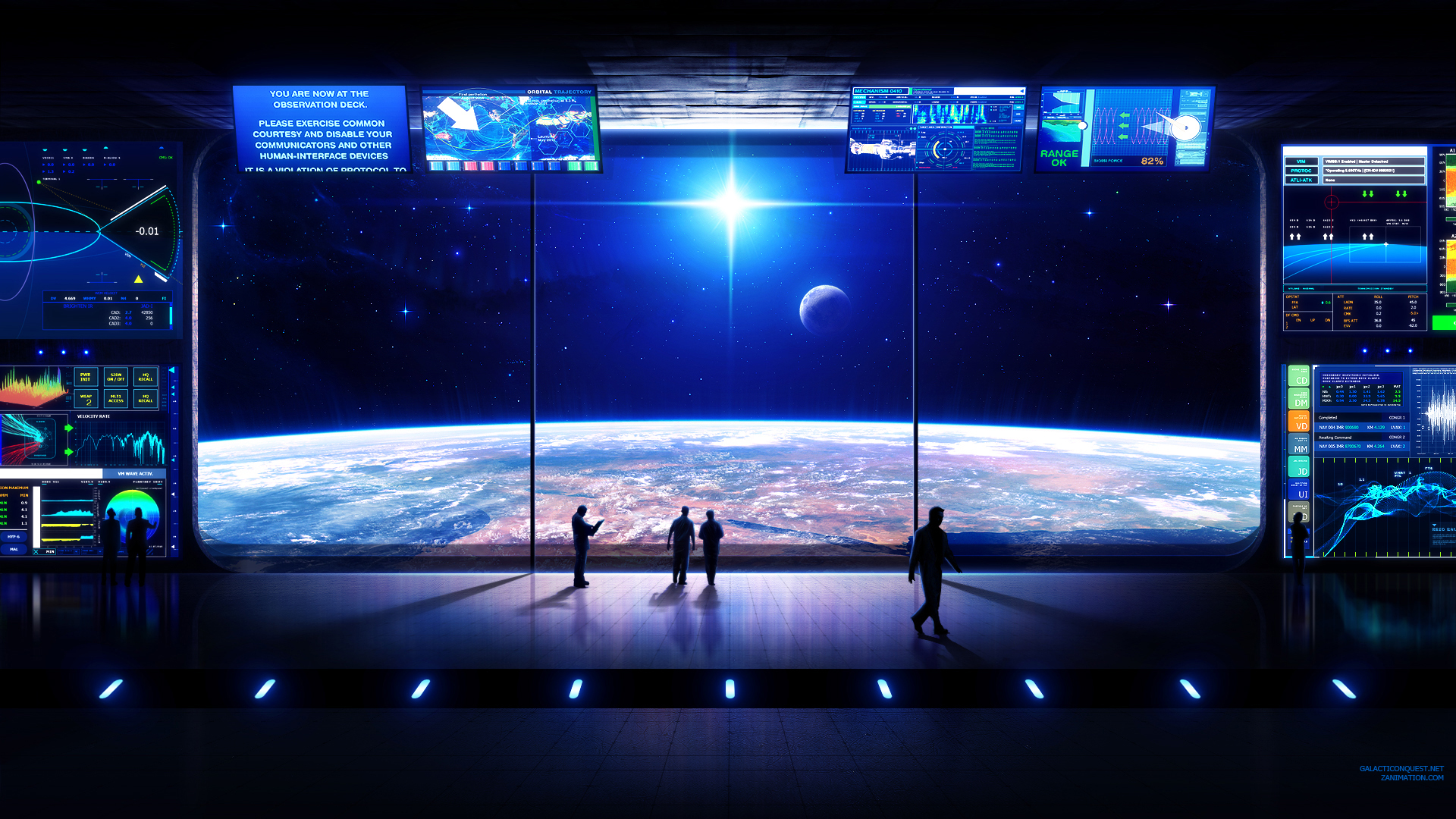 Watch
Digital Composite made for Galactic Conquest - An online space game:
[link]
Will be serving the background of their upcoming new website this summer.
Set in the year 2097, the image depicts a large observation deck in a space station, overlooking planet earth. Status screens display information about weather, trajectory, angle, and other various ship mechanics.
Resolutions:
-1920x1200; 1680x1050; 1440x900; 1280x800
-1920x1080; 1600x900; 1366x768; 1280x720
-1920x1440; 1600x1200; 1280x960; 1152x864; 1024x768
-1280x1024
Click "Download" to download wallpaper pack!! ---->Inspirations:
-"Shadows of Elysium" -
[link]
- by `
taenaron
-"Exit Scene" -
[link]
- by `
spyroteknik
-*
freelancah
-NASA Mission Control
--
Photoshop - ~90hrs

Daily Deviation
Given 2010-05-25
Observation Deck - Wallpaper
by *
z-design
The suggester says:
I really like how this piece comes together, combining realism and light play to an exceptional degree. Great atmosphere, great contrast, and the details will have you staring at this sci-fi gem for days, a perfect wallpaper.
(
Suggested by synax444 and Featured by gucken
)