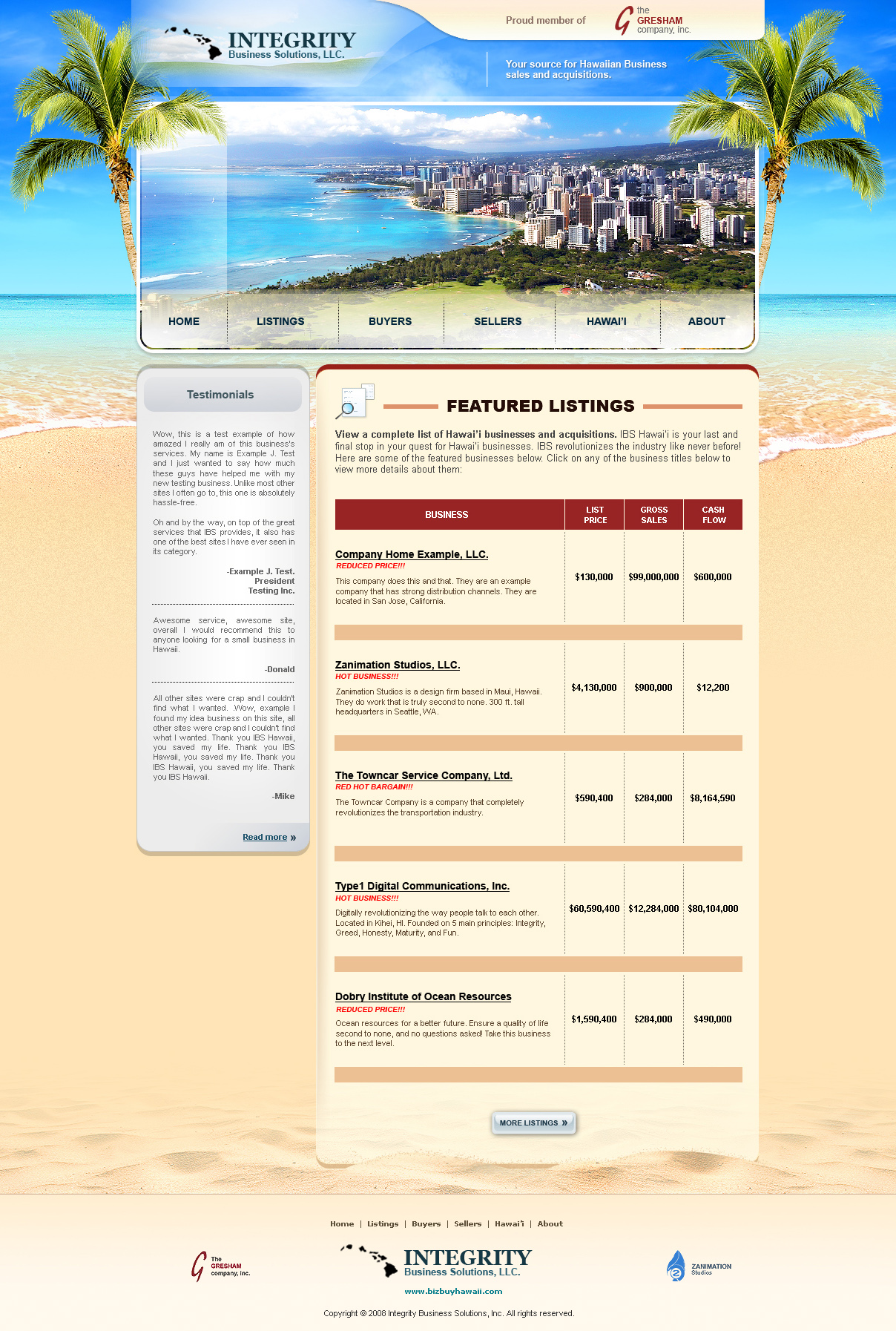 Watch
Client design for Integrity Business Solutions(IBS) based out of Hawai'i.

Flash is integrated into the site.

Much more to come, as I have many web-design projects ahead of me. I only hope to improve.

Elements of the site including background and photos obtained and paid for from istockphoto.com and stockxpert.com


EDIT 3/25/09: REVISED!!!