queue in order of time the note was sent:

paid


thank you for everyone interested!!
I open commissions for 1 slot

note me if you're interested


the first to send the note and pay is the first served!



if i open this type of commissions in the future, you can comment and reserve a slot, because i might do that next week (i don't promise anything).

COMMISSION INFO, real carefully because i change these parameters whenever i reopen commissions!

commission price: 10 USD (you have to take care of the paypal fee please! thank you) for BUST colored digital illustration. That means that i will draw a portrait with shoulders of your character. You can ask for a particular style from my gallery the background will be simple as backgrounds don't work for this kind of drawing.

additional character +20 USD, (maximum 2 characters in one image)
animals, depending on size and design + 5-20 USD


COMMISSION GUIDELINES:

-send me a note on dA with 'commission' as the subject if you are interested
-the note should containing the following info:


character short description,


references (drawings, photos etc)


character's personality (for the face expression)


any particular pose,

world he/she lives in,


brief character history


if you want the image to be landscape or portrait

You have to specify if you want me to keep the design exactly as it is or if i can take liberties with it.

I don't design the character for you sorry. If you don't have a drawing of your character but you have the design in your head then you can show me photos or other drawings with the clothing he's wearing.
The image will be roughly A4 in size at 300 dpi. I will send a download link from sendspace when i'm finished using the dA notes system.

-i only accept paypal and won't start on the commission until i receive payment

-i don't draw:
full anthros, i do accept animal ears, tails, wings, horns, even feet etc (look at my gallery) but the face has to remain human. I guess it's a thin line so ask me


no porn lol
no obese people, old people, babies and very small children, very muscular girls, basically i don't like to draw extremes, for example i don't mind drawing a muscular girl but NOT a bodybuilder like this
i.eatliver.com/2007/2637.jpg


*i reserve the right to decline the commission if i think i can't do it OAO
finished commissions:

->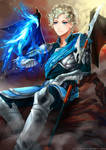 ->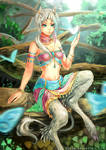 ->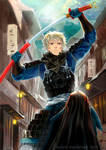 ->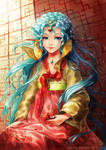 ->
Thank you for reading!


I need to make an app that will sound an alarm when you open up your commissions...

WARNING WARNING... GET ON DA QUICK YUUZA OPENED COMMISSIONS... WARNING WARNING...

something like that.